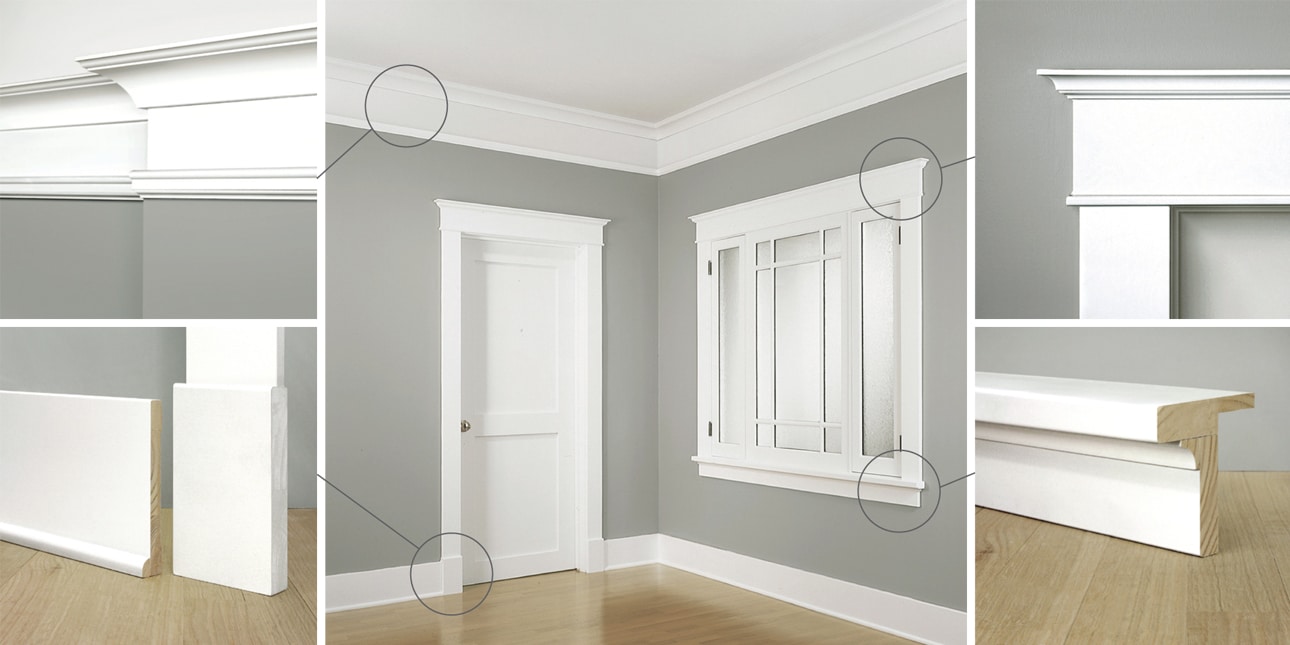 c.1900 - 1930. The Classical Craftsman Style is inspired by the Arts and Crafts, Bungalow and Prairie movements. These movements rejected Victorian era excesses and embraced the desire to emphasize "man-made" over "machine-made" materials.
Profiles
SKUs
Type
Net Sizes
WOCM005
CROWN
3/4" x 4-9/16"
WOPM004
PICTURE MOLD
3/4" x 1-3/4"
WOHC001
HEADER CAP
1-5/16" x 2-1/4"
1x5 S4SSE
HEADER FRIEZE
3/4" x 4-1/2"
WOST001
STOP
7/16" x 1-1/16"
WOCS003
CASING
3/4" x 4-1/4"
WOWS002
STOOL
1-1⁄16" x 4-1⁄4"
WOCV001
COVE
3/4" x 7/8"
WOCS004
APRON
3/4" x 3-9/16"
WOBS001
BASE SHOE
1/2" x 3/4"
WOBM003
BASE
3/4" x 7-1/4"
WOPB001
PLINTH BLOCK
1-3/8" x 8"
WOCM005
WOPM004
CORNICE
BUILDUP
3-3/8" x 8-7/8" (Up to 12-7/8" for Frieze)
WOHC001
1x5 S4SSE
WOST001
HEADER
BUILDUP
2-1/4" x 6-1/4"
WOWS002
WOCV001
WOCS004
STOOL
BUILDUP
4-5/8" x 4-1/4"
WOBM003
WOBS001
BASE
BUILDUP
1-1/4" x 7-1/4 "
Click on the images below to see a larger view of profiles.
Brent Hull, a graduate of the prestigious North Bennett Street School and historic millwork expert, designed the historically accurate WindsorONE Molding Collection. Learn more about Brent and Hull Historical.