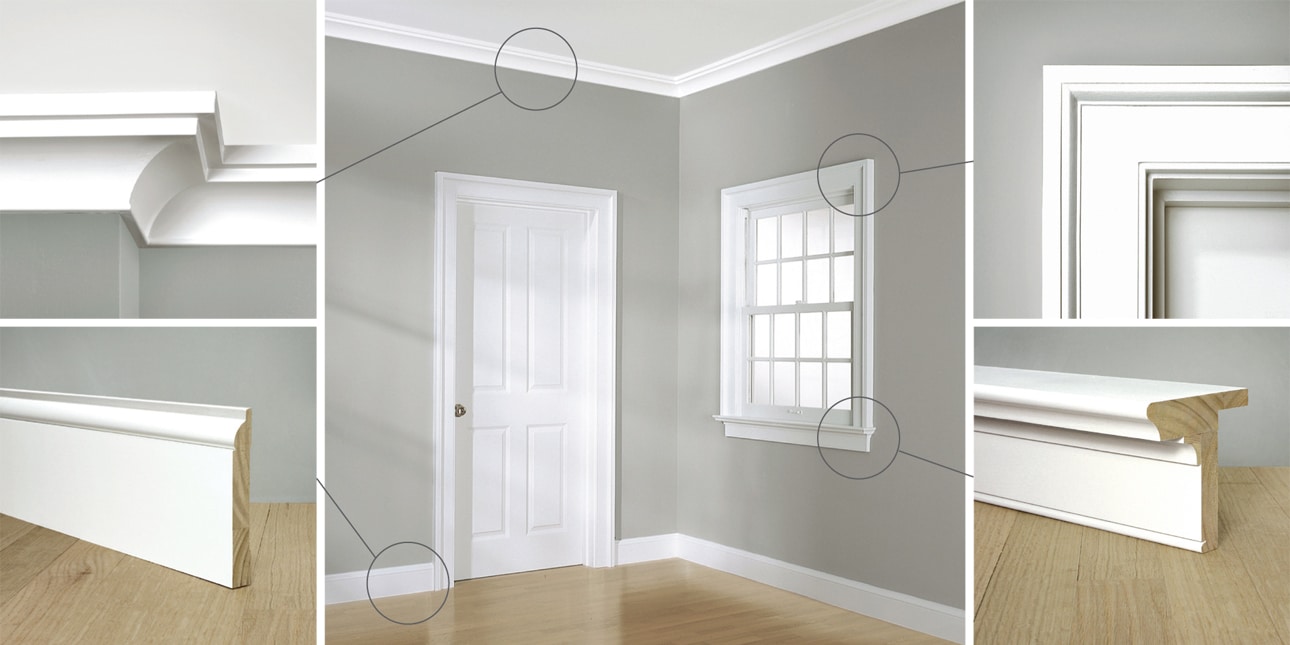 c.1820 - 1840. Based on the ellipse rather than the circle, this style was founded on the principles of classic Greek architecture. This style flourished as American builders, fueled by patriotism, moved away from more traditional English styles.
Profiles
SKUs
Type
Net Sizes
WOCM004
CROWN
1-1/16" x 4"
1x2 S4SSE
TRIM BOARD
3/4" x 1-1/2"
WOBB002
BAND MOLD
3/4" x 3/4"
WOCS007
CASING
3/4" x 3-1/2"
1x2 S4SSE
TRIM BOARD
3/4" x 1-1/2"
WOWS001
STOOL
1-1/16" x 4-1/2"
WOCV001
COVE
3/4" x 7/8"
WOCS007
APRON
3/4" x 3-1/2"
WOBM002
BASE
3/4" x 5-1/2"
1x2 S4SSE
WOCM004
CROWN BUILDUP
3-3/8" x 3-15/16"
WOCS007
WOBB002
1X2 S4SSE
CASING BUILDUP
1-1/2" x 4-1/4"
WOWS001
WOCS007
WOCV001
STOOL BUILDUP
4-9/16" x 4-1/2"
Click on the images below to see a larger image of the profile.
Brent Hull, a graduate of the prestigious North Bennett Street School and historic millwork expert, designed the historically accurate WindsorONE Molding Collection. Learn more about Brent and Hull Historical.