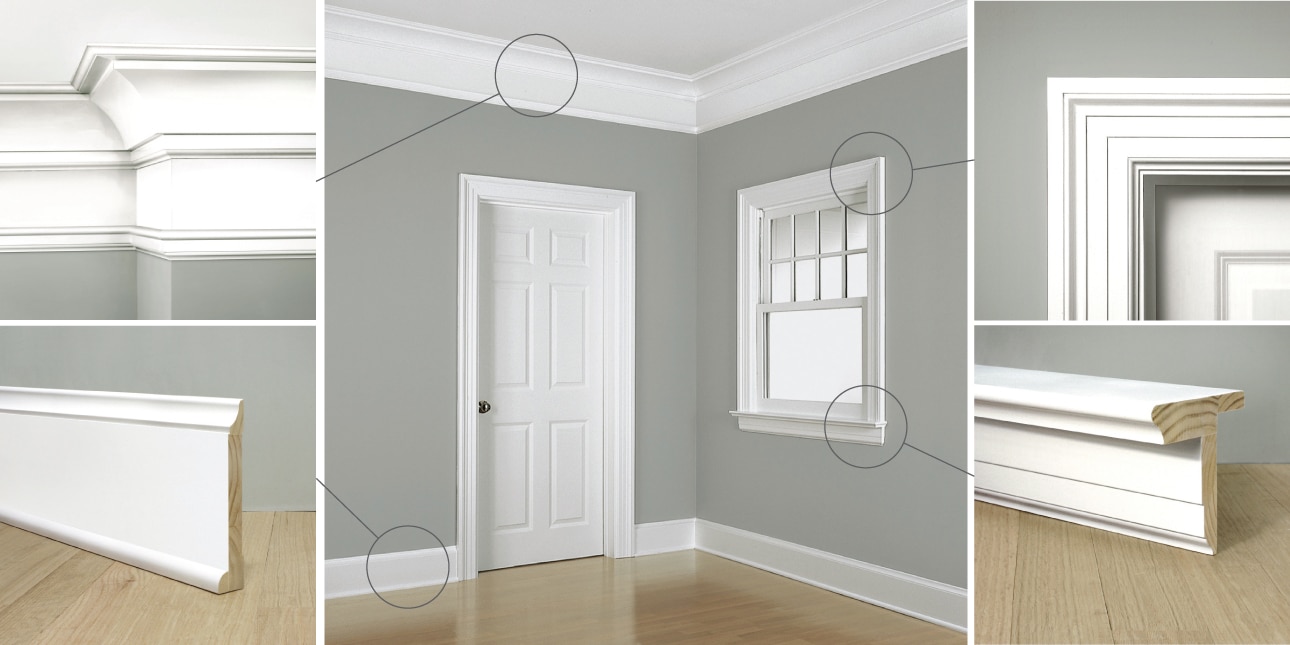 c.1920 - 1940. Capturing the spirit of classical details on a smaller scale and the revival of old world styles, the Colonial Revival Style reflects a new interpretation of classical orders with a distinctively American feel.
Profiles
SKUs
Type
Net Sizes
CROWN
WOCM006
3/4" x 4-9/16"
STOP
WOST004
1/2" x 1-7/8"
PICTURE MOLD
WOPM004
3/4" x 1-3/4"
CASING
WOCS005
1-3/16" x 4-3/8"
STOOL
WOWS001
1 1/16" x 4-1/2"
APRON
WOCS006
3/4" x 3-9/16"
BASE SHOE
WOBS001
1/2" x 3/4"
BASE
WOBM004
3/4"x 7-1/4"
CORNICE
BUILDUP
WOST004
WOCM006
WOPM004
5-1/16" x 10-5/16" (Up to 14-5/16" for Frieze)
STOOL
BUILDUP
WOWS001
WOCS006
4-1/2" x 4-5/8"
BASE
BUILDUP
WOBM004
WOBS001
1-1/4" x 7-1/4"
Click on the images below to see a larger view of profiles.
Brent Hull, a graduate of the prestigious North Bennett Street School and historic millwork expert, designed the historically accurate WindsorONE Molding Collection. Learn more about Brent and Hull Historical.