Both on and off the jobsite…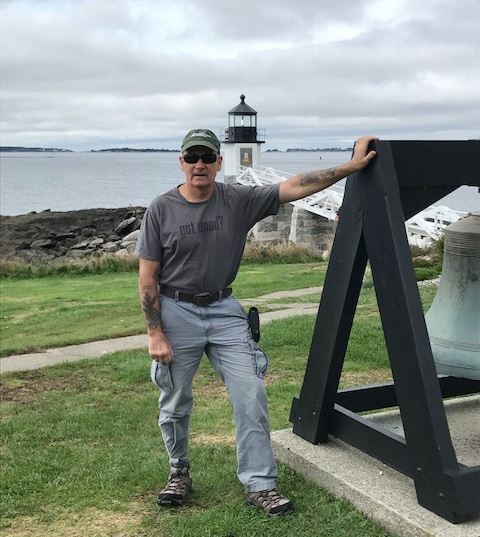 Man I love it when our fans send in pictures! Here's one of Craig MacAlpine, long time fan of the WindsorONE product, customer of Jackson Lumber.
"Hey guys this pic is at Marshall Point Light House in Port Clyde ME. Same one in Forest Gump when he was running coast to coast. My family vacations here each year in mid Sept. Very quiet and peaceful. Also down to my last decent (got wood)shirt, hint." – Craig MacAlpine
Love seeing our fans wearing their WindsorONE gear above and beyond the site!
Craig, we thank you for sharing and being a fan of our shirts and products. A thanks also goes out to Jackson Lumber where Craig has been buying his WindsorONE trim packages.