A Library Lined with Built-ins & Craftsmanship
"The home owners love books and wanted to create a quiet sophisticated space that allowed them to enjoy them in a quiet place…" If that's the case, then it's a mission accomplished, thanks to the craftsmanship of Eric Doherty of Doherty Home Improvement in Taunton MA.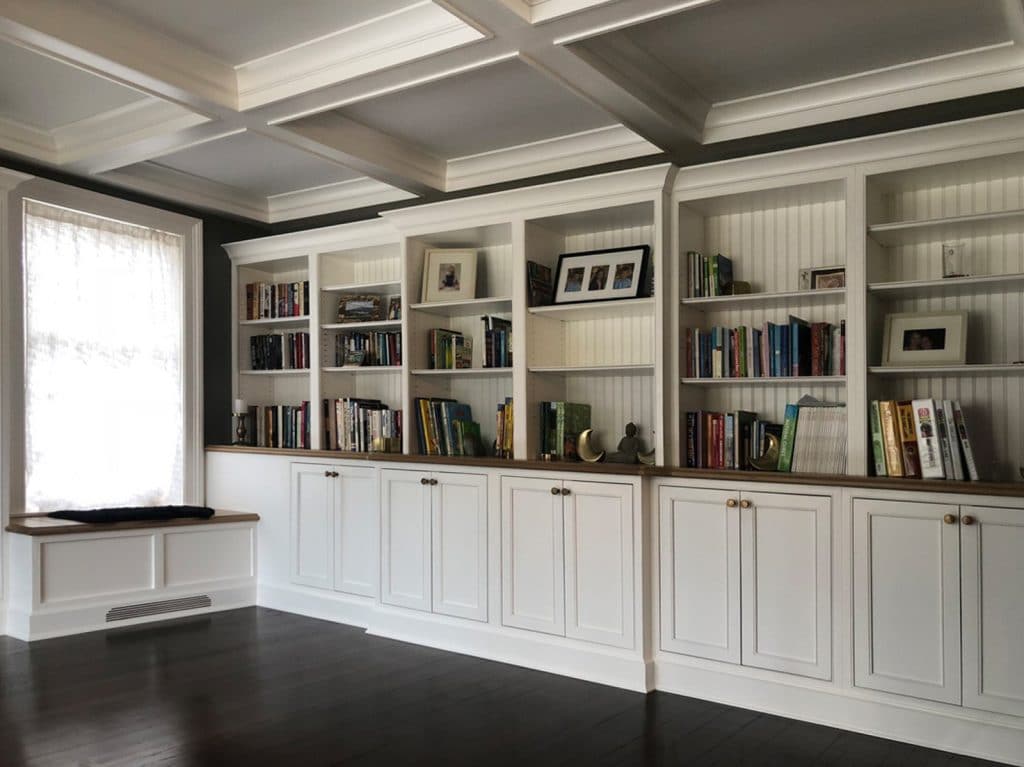 A library space that features WindsorONE on the ceiling and the built-ins. Special thanks to Brad Dumas who helped Eric with materials for this project while at Bucksworth Lumber. The homeowners have a well thought out space, with details that carry throughout the room. Some notes on Eric's approach and his home improvement business:
As for my business I am a one man operation that will take on almost any project such as interior finish trim, custom built bookcases, staircases, kitchen remodels, bath remodels, siding, exterior trim, porches, finished basements, tiling, Interior paint and any thing else that I missed. Ive been in the construction industry for roughly 16 years now and have had the pleasure of working for two different top notch general contractors, where I have learned how to do things the right way. – Eric
Thanks for the pics Eric and thank your for choosing to Build America with a product that's manufactured in the USA!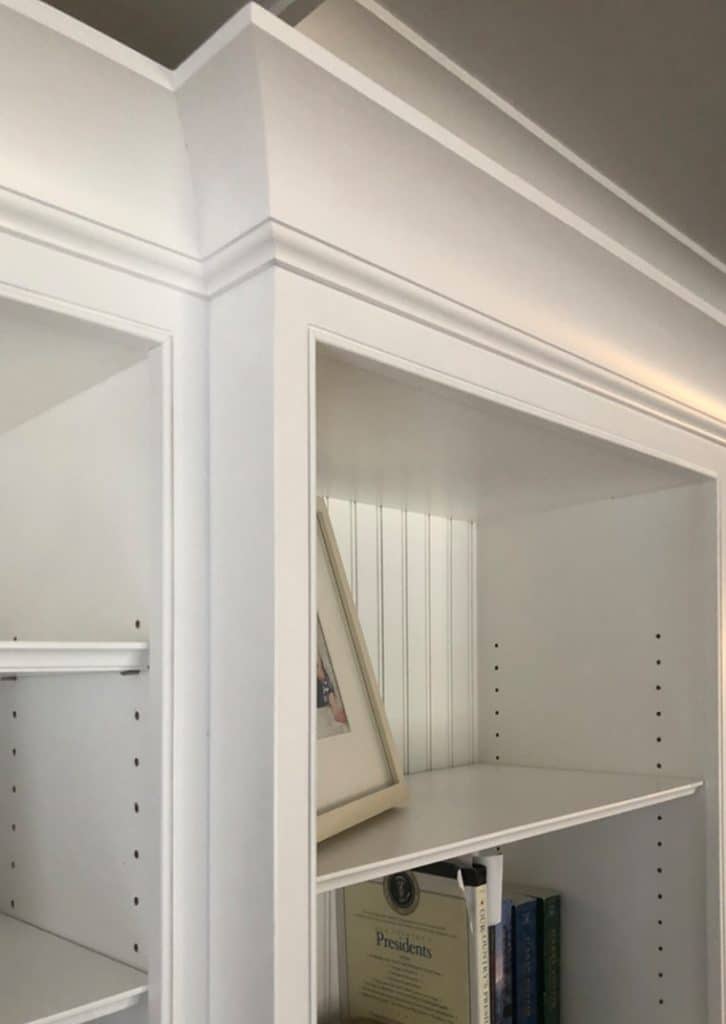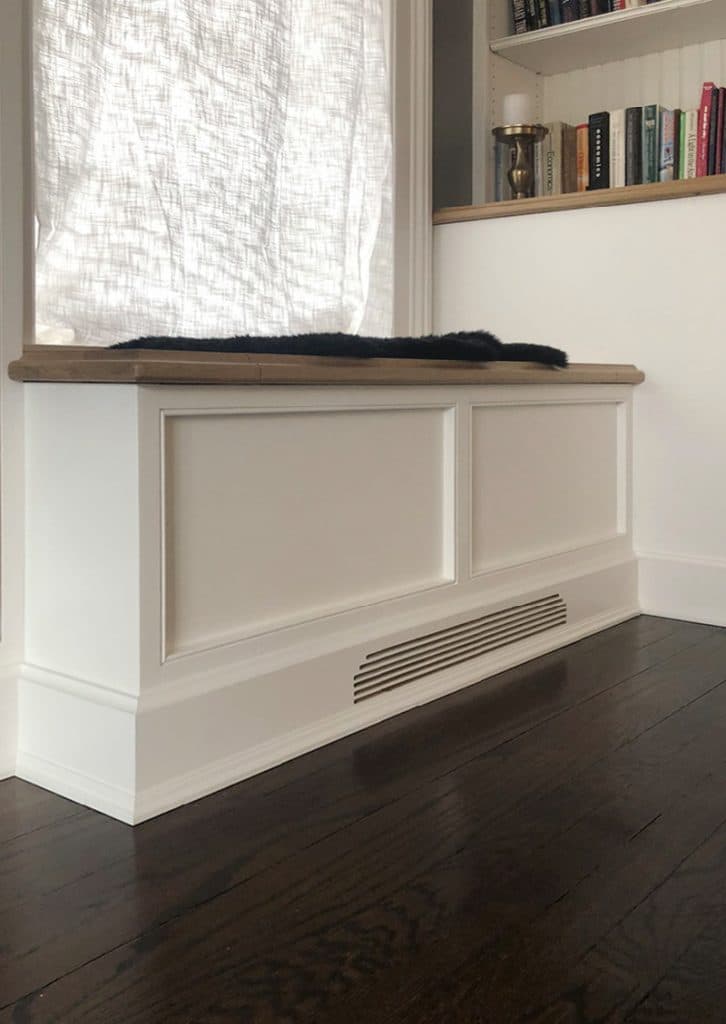 WOCM005 crown on the built-ins and coffered ceiling. Beaded casing accents are on the bench & cabinets.