Marie Smith's Craftsman Mantel….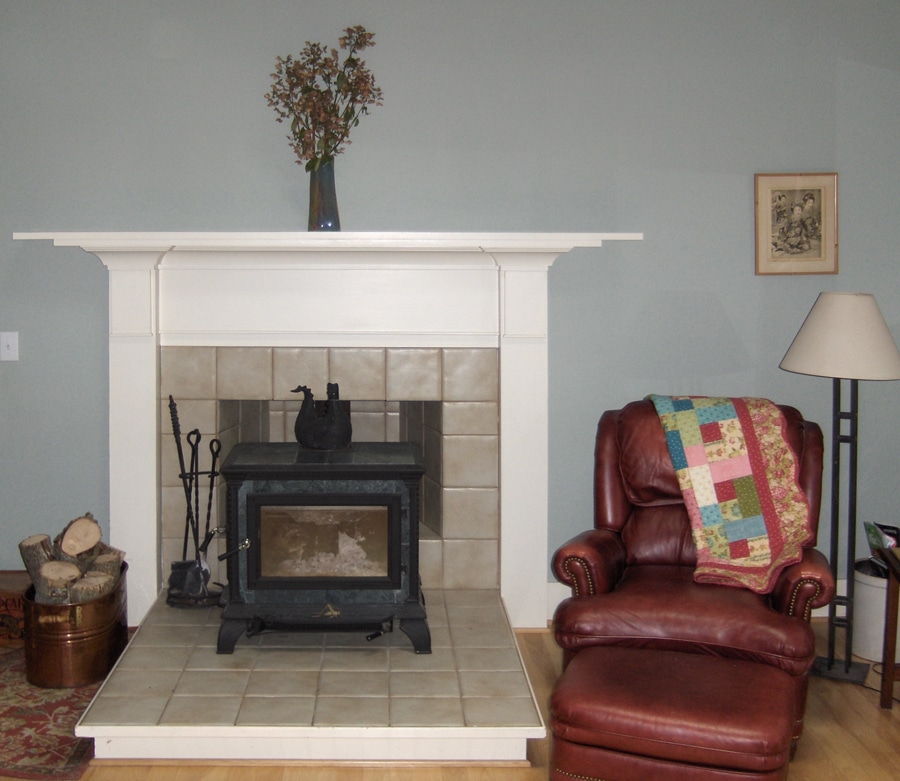 If the chair in this picture could talk, it most likely would say, "Grab a book and cozy up to the fire."  That's exactly what home owner Marie Smith of Michigan does on those cold winter nights.  Here you can see her newly renovated Craftsman Mantel.  Marie was nice enough to share this picture and thoughts.  "Kurt,  We found the mantel on your web site and we were able to figure out the dimensions to fit our site.  Just some math and a trip to Fingerle's and you can see the results.  We are very pleased. – Marie Smith"
Shout out to Fingerle Lumber for supplying the WindsorONE Craftsman Moldings!