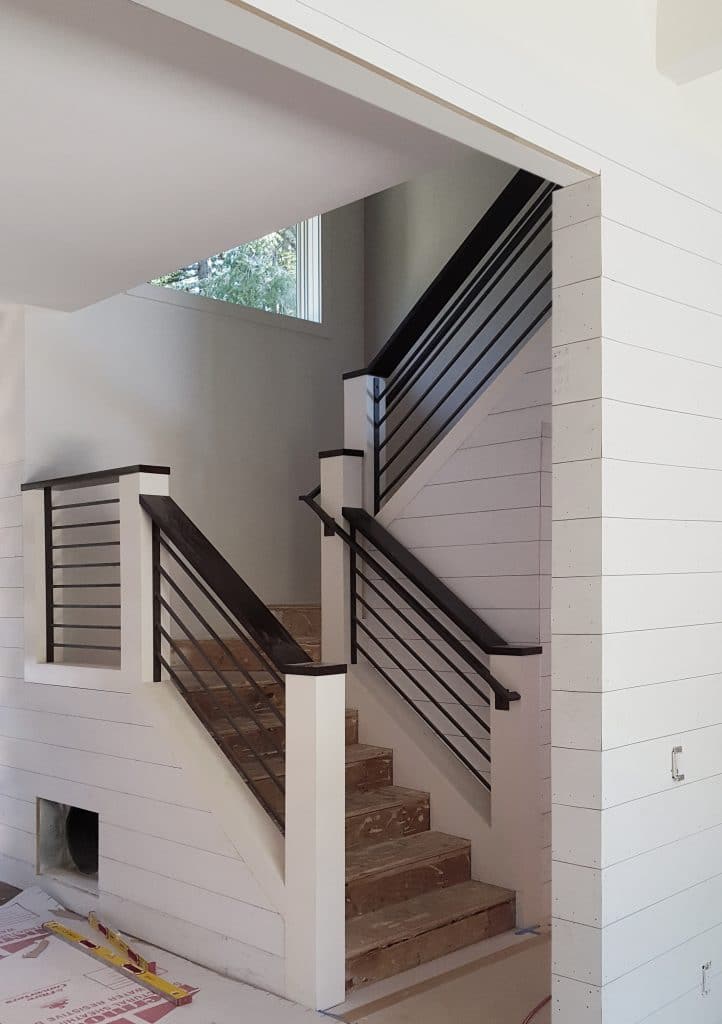 When the team at McCauley & Father Construction started the shiplap on this beautiful renovation, it got contagious growing from entry to hall, hall to bedrooms, and from bedrooms to living area etc. Check out the craftsmanship & detail involved in this install all while using WindsorONE WORS8 shiplap from base to ceiling. McCauley & Father Construction have teamed up with Golden State Lumber in San Rafael for all their building material needs.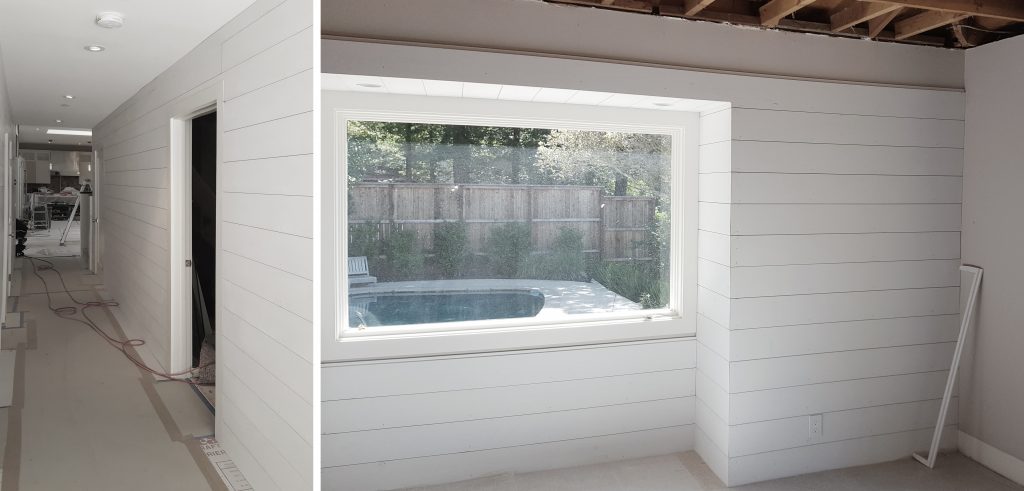 Hallway and window alcove lined in shiplap.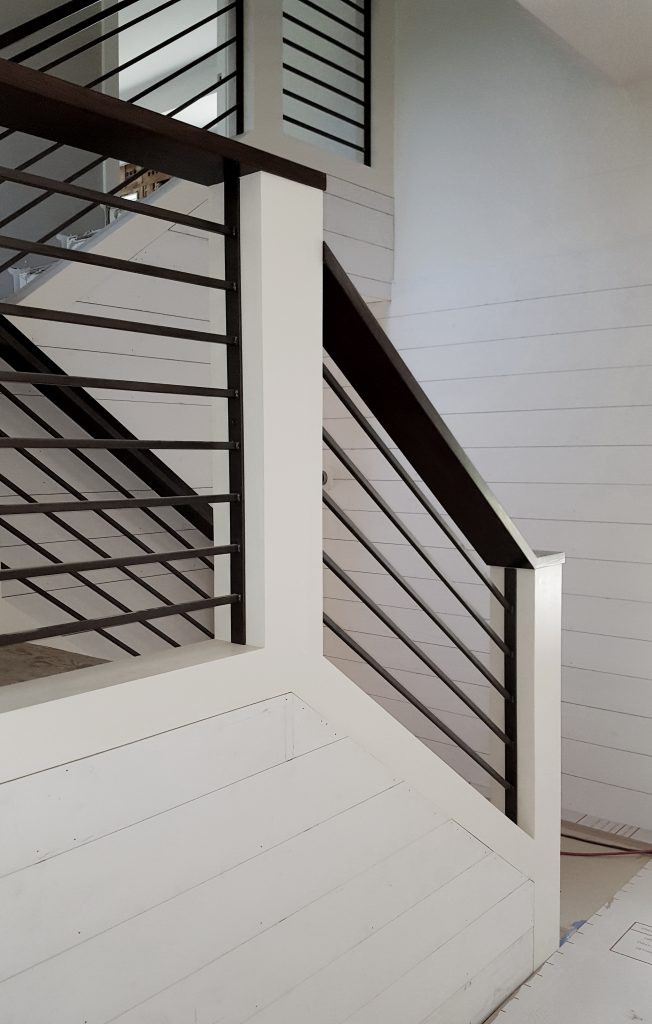 Black stair hardware pops against white shiplap. Lines on stairs and shiplap coordinate nicely in this space.