The Idea Gallery
Join the hundreds of builders & architects who have shared their WindsorONE projects!
Click here to show off your work!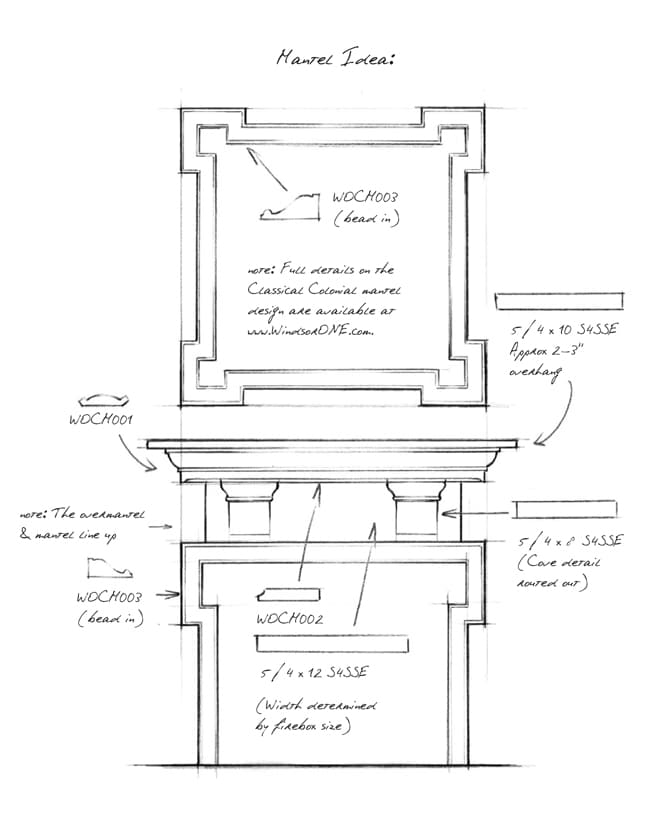 Classical Colonial Mantel
Featuring Classical Colonial Moldings.
To help architects, builders, and homeowners for mantel designs that are specific to each style in the WindsorONE Classic American Molding Collection, we turned to two of the countries authorities, Gary M. Katz and Brent Hull, to design a series of mantles that incoporate all the appropriate moldings with each room set.
Credit: Gary M. Katz and Brent Hull
Download a pdf of the Greek Revival Mantel here.
More Classical Colonial Molding Ideas