The Idea Gallery
Join the hundreds of builders & architects who have shared their WindsorONE projects!
Click here to show off your work!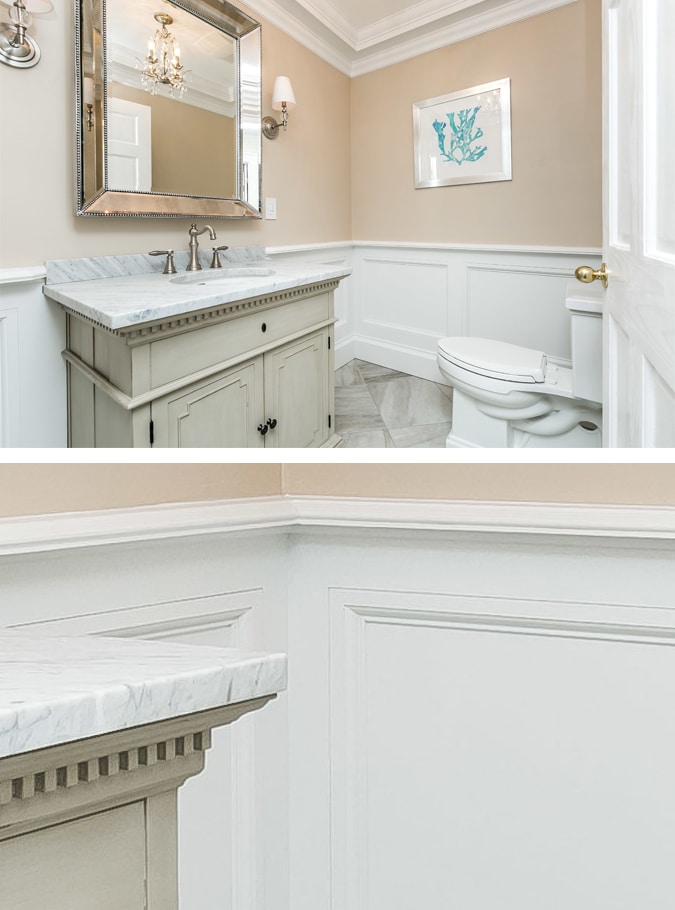 Classical Colonial Bathroom
The stiles and rails wainscoting in this bathroom are a combination of 4x & 6x S4S WindsorONE Trim Boards accented with the WOBB001 Classical Colonial Back Band.
Credit: Thomas Leising (carpentry & photography)
Read more about this project here.
More Classical Colonial Molding Ideas