Rustic & Refined: Rough Timber and Shiplap Help Complete This Serene Space
So many wonderful design choices made in this space. The play of textures between the rough timber and clean shiplap lines really help bring this relaxing living room space together. A great example of bringing the outdoors in, with material choice and that wall of windows looking out upon the trees. Thank you Geoff for the pics and the kinds words:
"…no paint on your product yet but it still looks amazing. Appreciate the quality you guys are producing." -Geoff Petty
And a big thanks to The Moulding Company for serving up the material, and helping to Build America.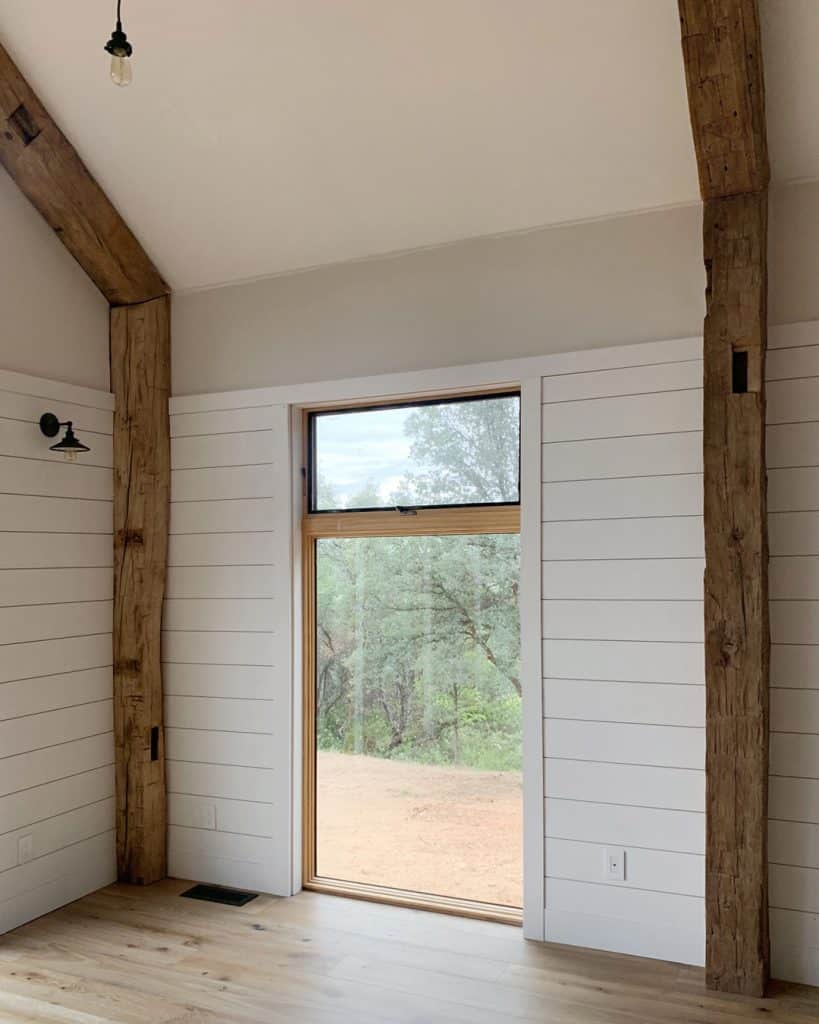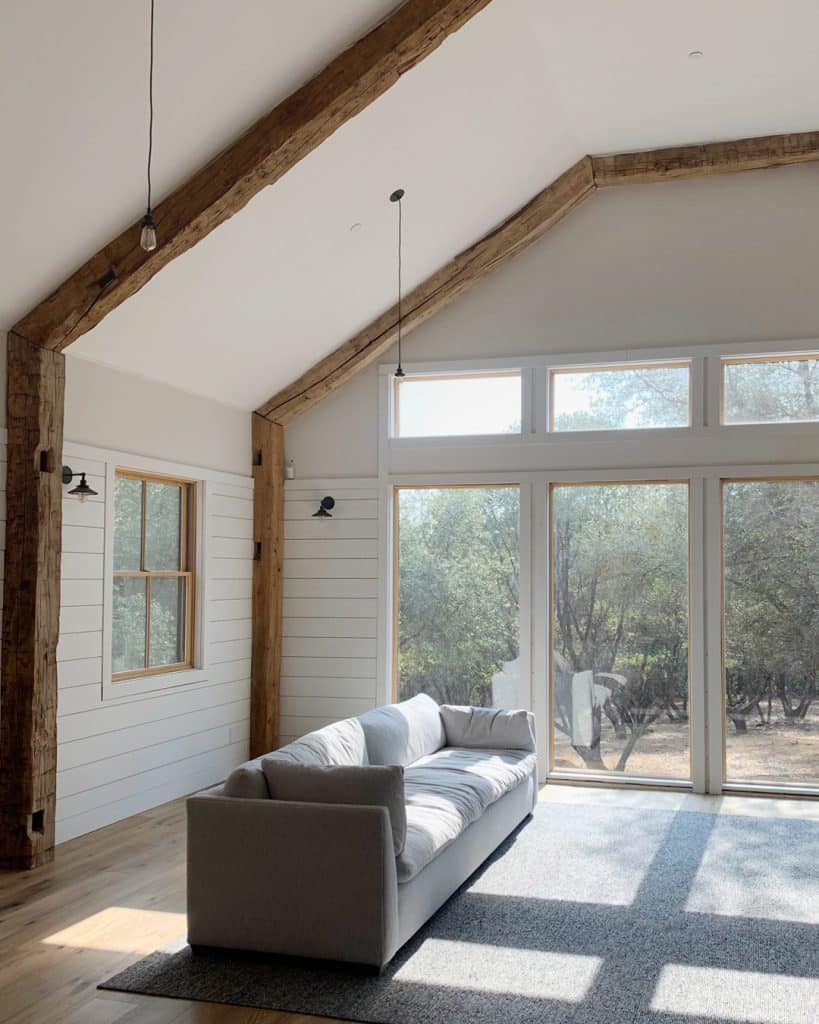 If you like the look of mixing stain grade elements in with WindsorONE primed wood boards, you can see more like this in the idea gallery.