Miters have a tendency to open with time and changes in environment. This is drastically exagerated when trim isn't allowed enough time to acclimate to the jobsite. Even under ideal building circumstances, it is in your best interest to build joints that aren't going to open up on you over time. This can be accomplished by either using Jack Miters when appropriate or splines and glue with Miter Joints.
Incorporating splines will take a little more time, but are not difficult to do. Additionally, spline and biscuit are not the same thing. You will not get the same precision from a biscuit joint as you will a spline joint. Why a spline joint? You'll get a tighter and more durable miter with a spline joint.
Be sure to clamp the material to a work bench. Hold the router firmly against the casing, but don't push hard against the material or the router will rock and the joint won't be flush.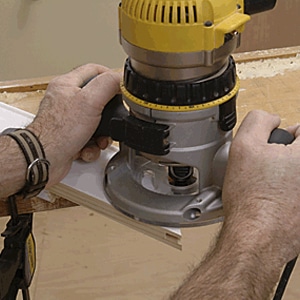 USE A 1/4 in. SLOT CUTTER IN A ROUTER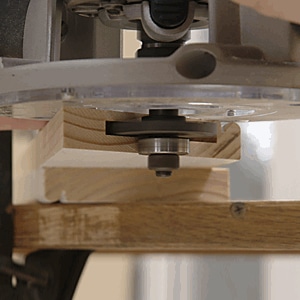 A SPLINE CUT FROM 1/4 in. MDF WILL FIT SNUGLY IN THAT SLOT,
ensuring a perfectly flush joint.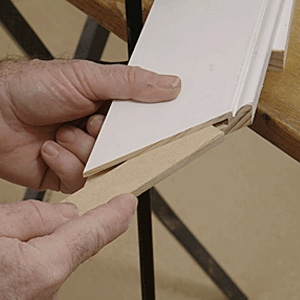 GLUE THE SLOT BEFORE INSERTING THE SPLINE,
and glue the shoulders of the joint, too.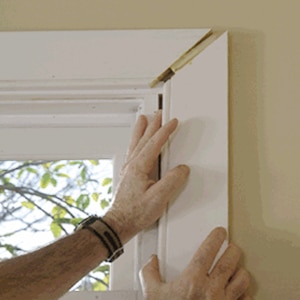 BE SURE TO RIP THE SPLINE 1/8 IN. NARROWER
than the combined depth of both slots, or the miter won't close up tightly.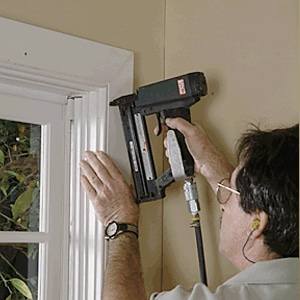 Nail casing to the jamb and to the wall

Special thanks to Gary Katz for providing this photography & guidance. To learn more carpentry techniques check out THISisCarpentry.com