Making Craftsmanship Great Again: The Willing House (Part 3, Historic Trim)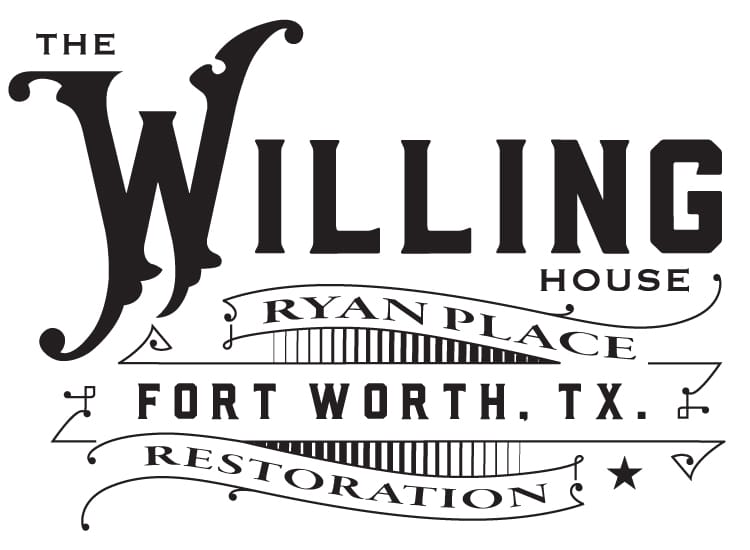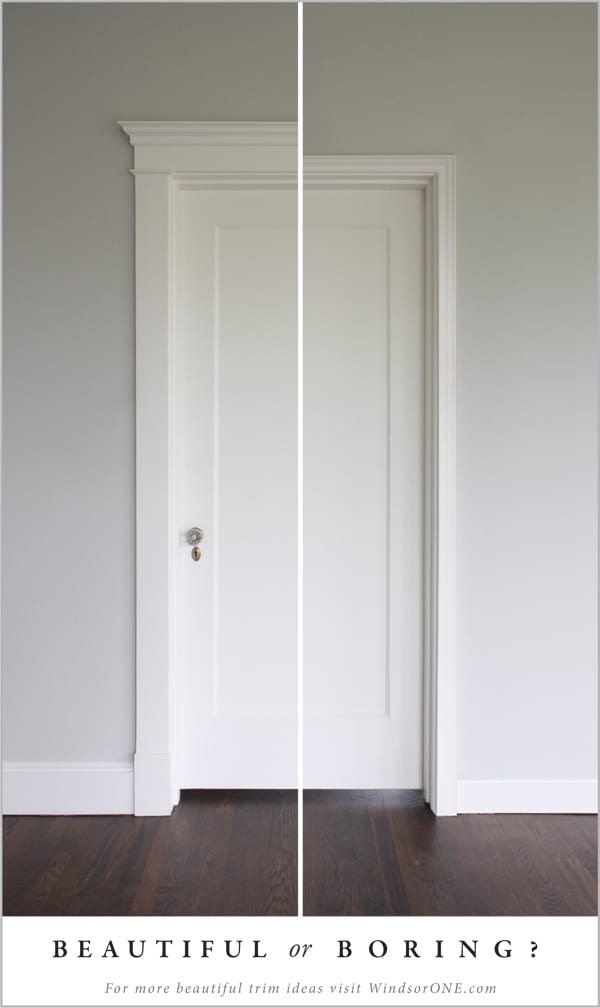 (Part 3 of 4) What's a great way to show off your craftsmanship? Historically accurate moldings that are properly proportioned. The team at Hull Historical restored the moldings throughout the Willing House with the help of WindsorONE S4SSE Trim Boards and The Classic American Molding Collection, designed by Brent Hull.
Too often we see builders default to undersized stock moldings with muddied profile shapes. The value added by getting your trim right couldn't be more clear; craftsmanship pays.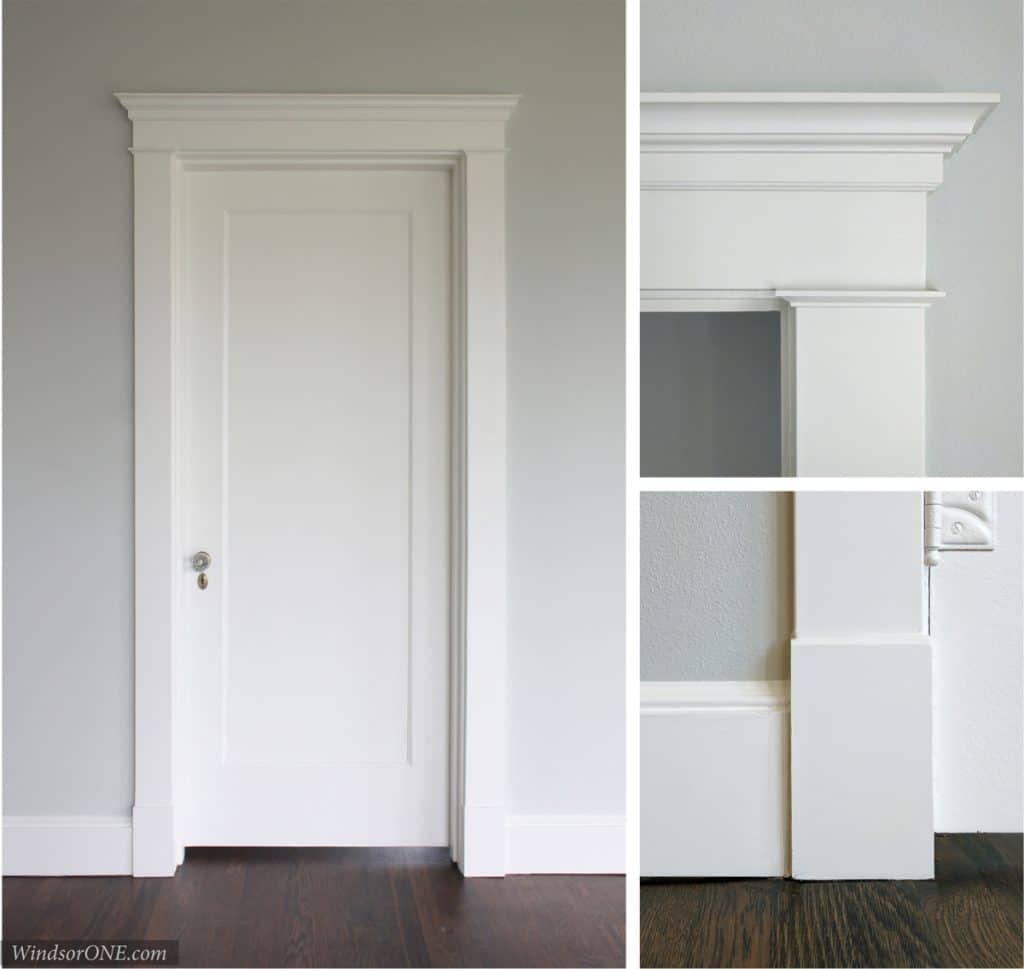 **NOTE: Above is a combination of WindsorONE profiles and custom molding pieces
A choice was made to save the historic trim work design. For pieces that were beyond repair, WindsorONE's historically accurate, restoration quality trim & moldings were used to supplement throughout. Above, are some of the casing, header buildup, plinth & base molding details.
Here's a breakdown detail used for this restoration: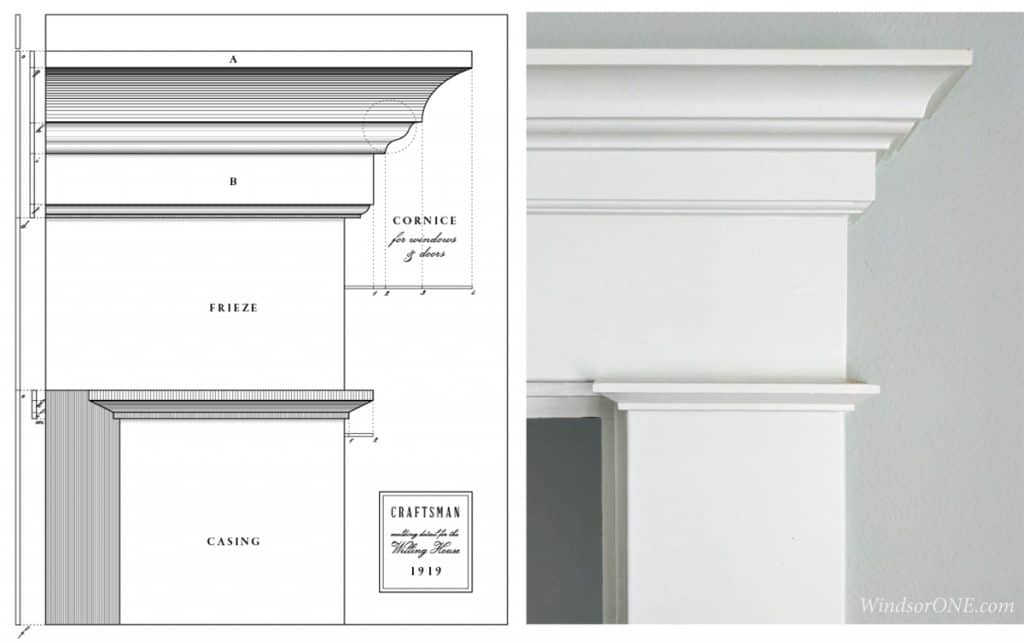 **NOTE: Above is a combination of WindsorONE profiles and custom molding pieces
WindsorONE trim boards and header cap match up. The detail moldings were preserved or custom milled from WindsorONE S4SSE trim boards. & though the house is more in line with Arts and Crafts Style popular in the 1920s, the plinth block with simple casing and frieze/header buidlup is reminiscent of the WindsorONE Craftsman Molding Styles also from the same period: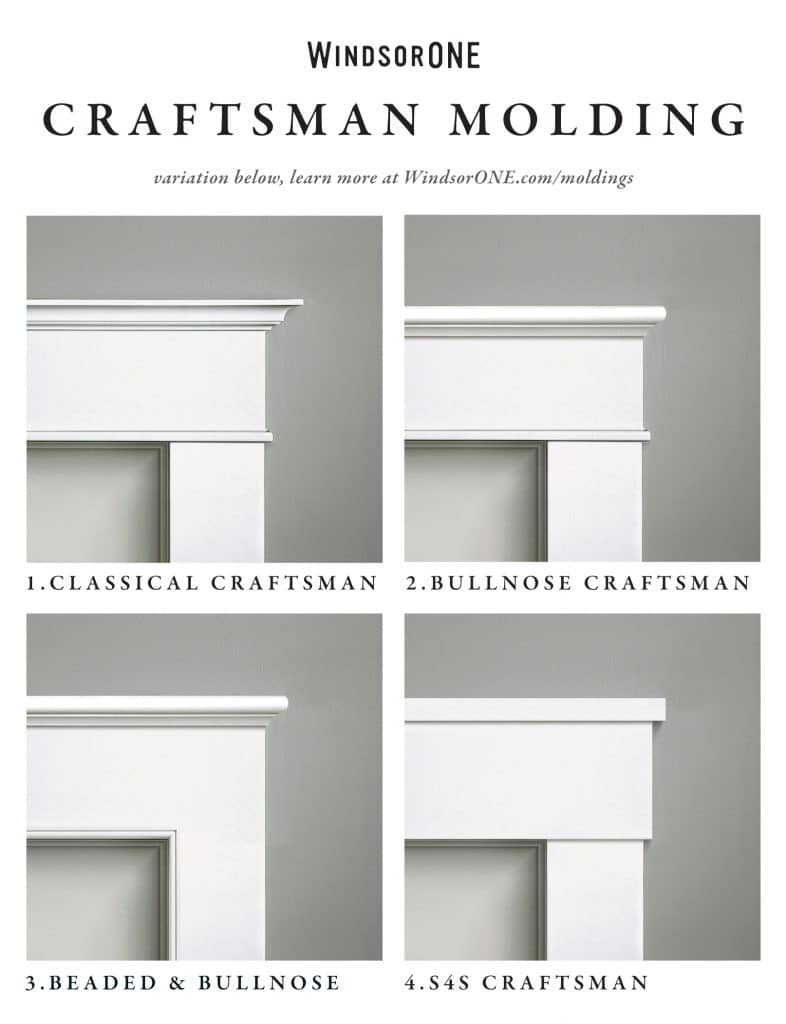 Not only is it reminiscent in style, WindsorONE trim was used throughout this project; a blend of old and new to help make preserving the historic character of this home a reality. Below, Brent describes the process (excerpt from an episode of Lone Star Restoration:)
Below, you can see the WindsorONE Picture Mold was used in lieu of crown molding. Placed just below the top of the wall, creating effective shadow lines: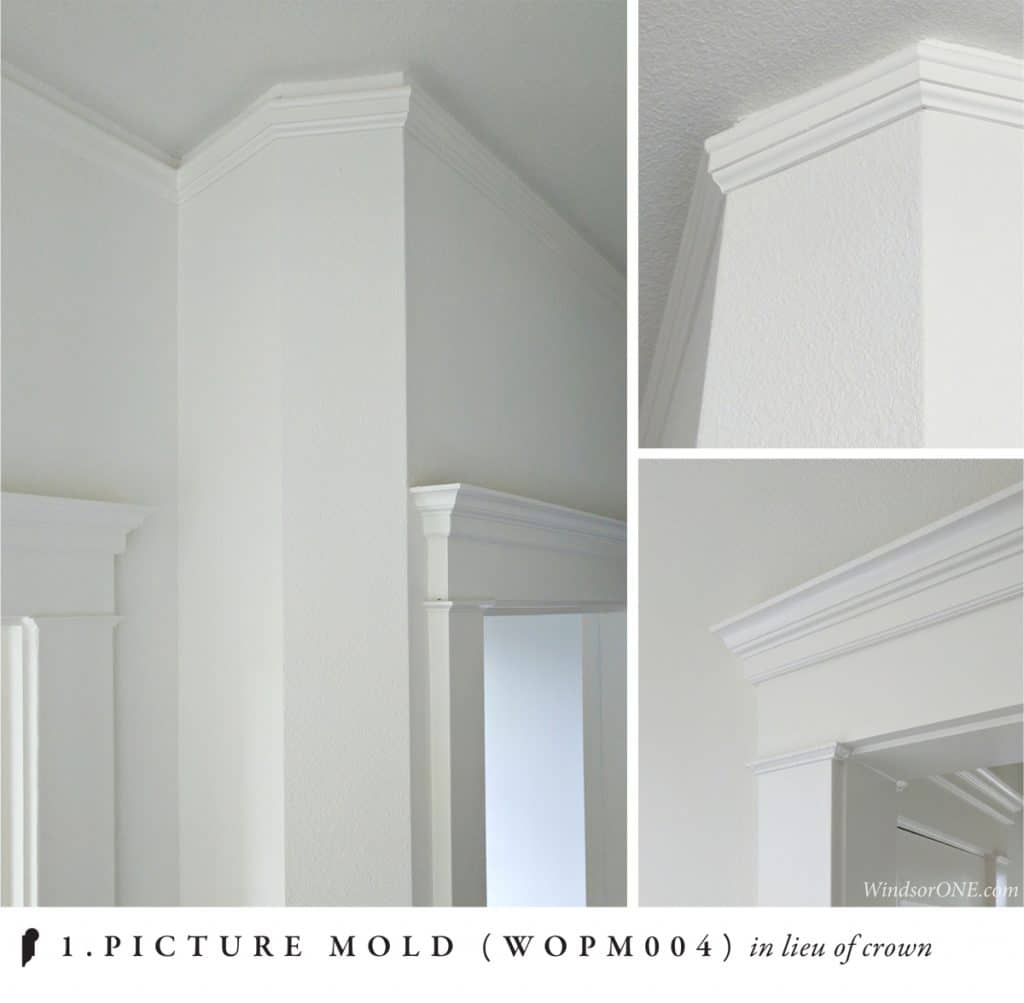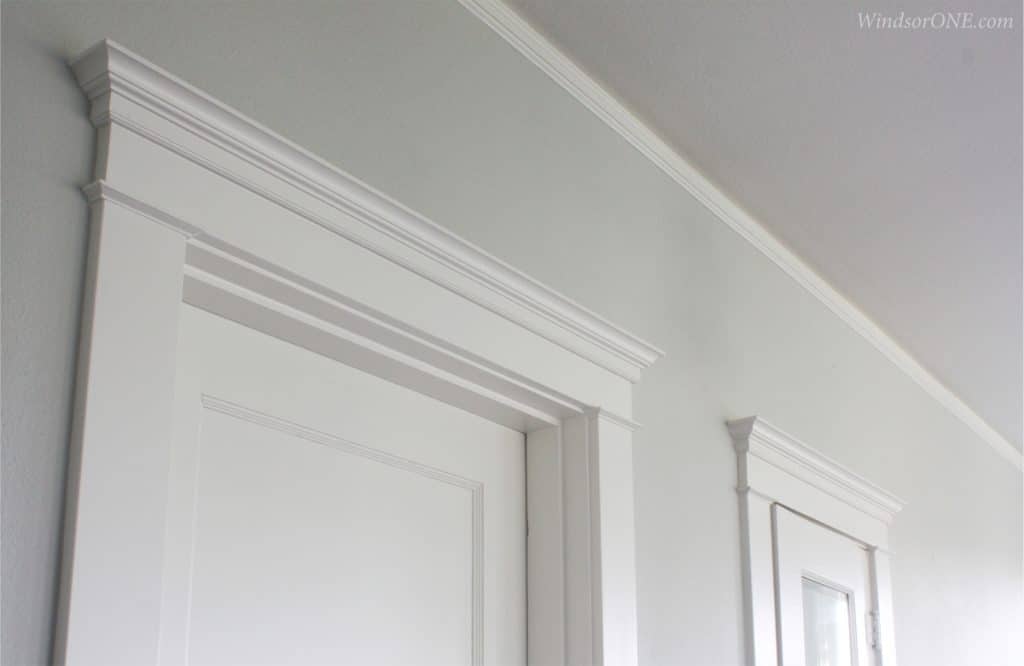 Above beautiful lines created by the header buildup, below detail of stool & apron buildup.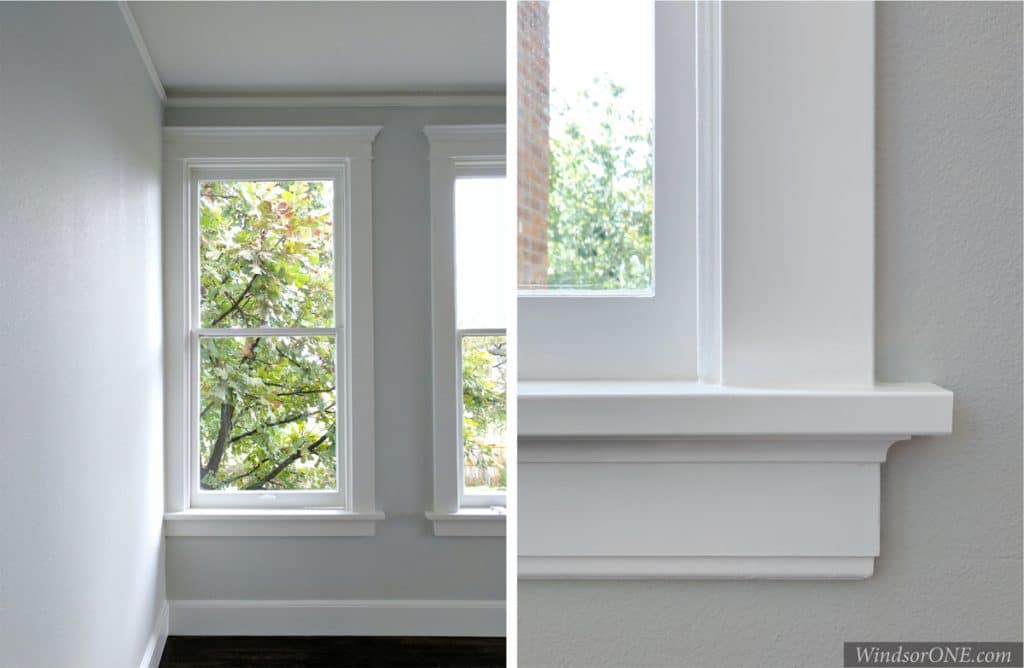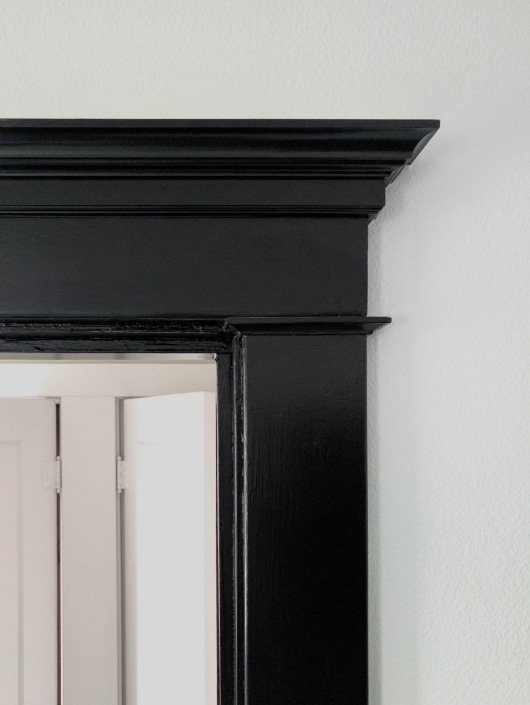 Several color schemes were used throughout the house. High contrast black trim was used in one of the bathrooms & a shade of aqua in the mudroom. In the below mudroom shots you can see the frieze was extended to line the cap up against the beadboard ceiling. A simple chair rail was added. The cap detail continues on cabinet details.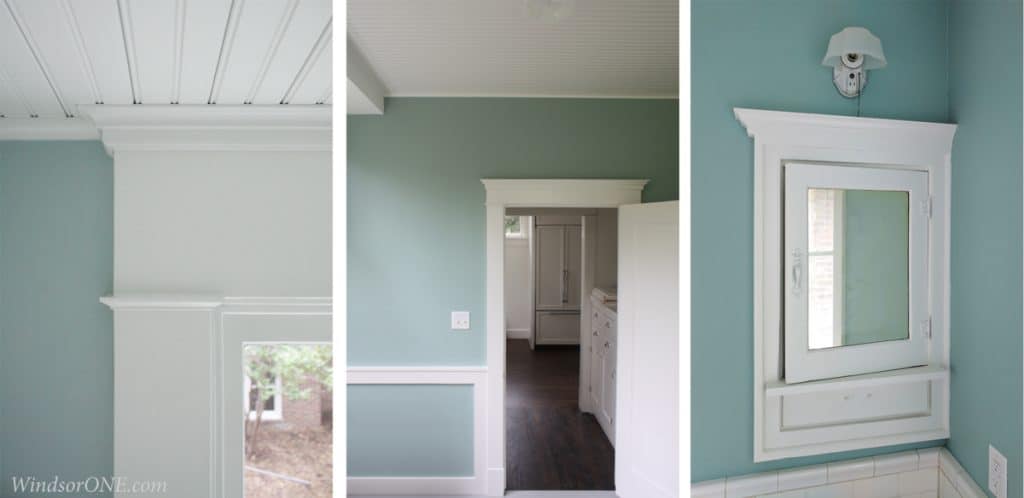 Below, plenty of windows in the master bedroom fill the space with natural light.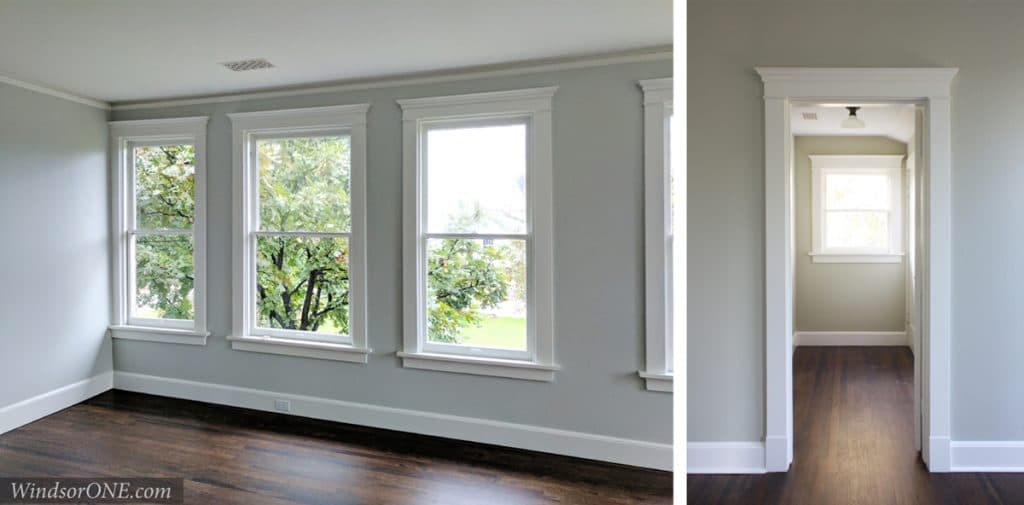 Before & after of the bedroom transformation: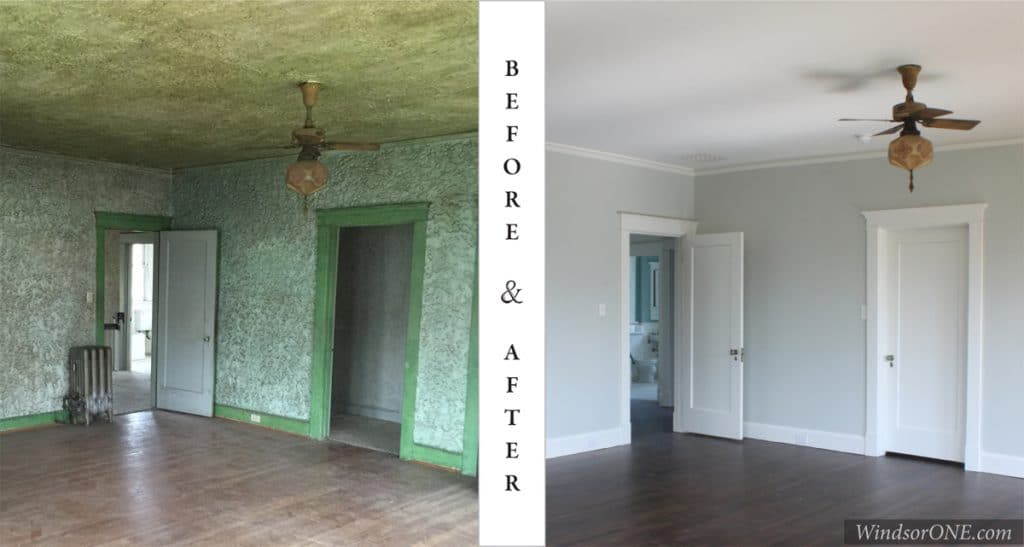 If you're looking to Make Craftsmanship Great Again, and bring the same look/feel to your next project; the Craftsman Style guide below might help: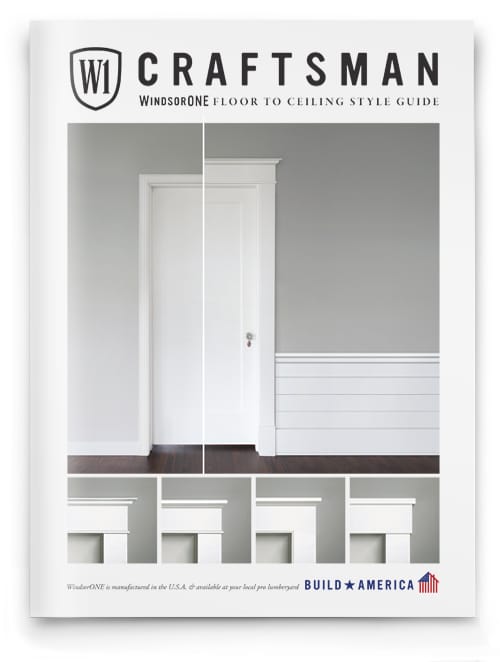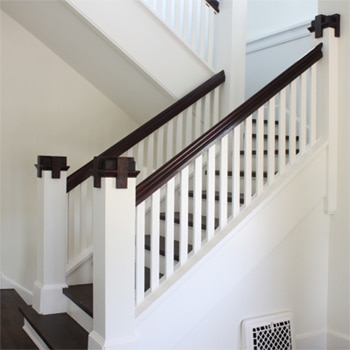 Read the final Willing House post (part 4), and see the reveal here.
This home fully restored by historic millwork expert Brent Hull & the team at Hull Historical is currently available for purchase. Learn more here.