Making Craftsmanship Great Again: The Willing House (Part 4, The Finished Home)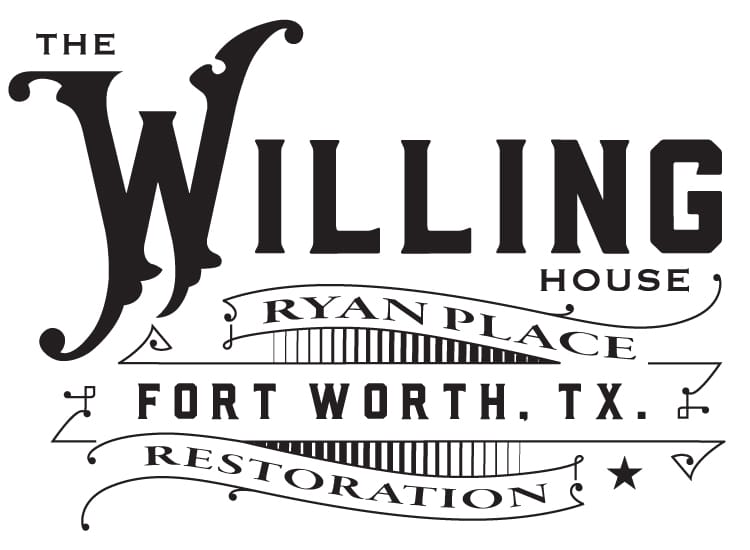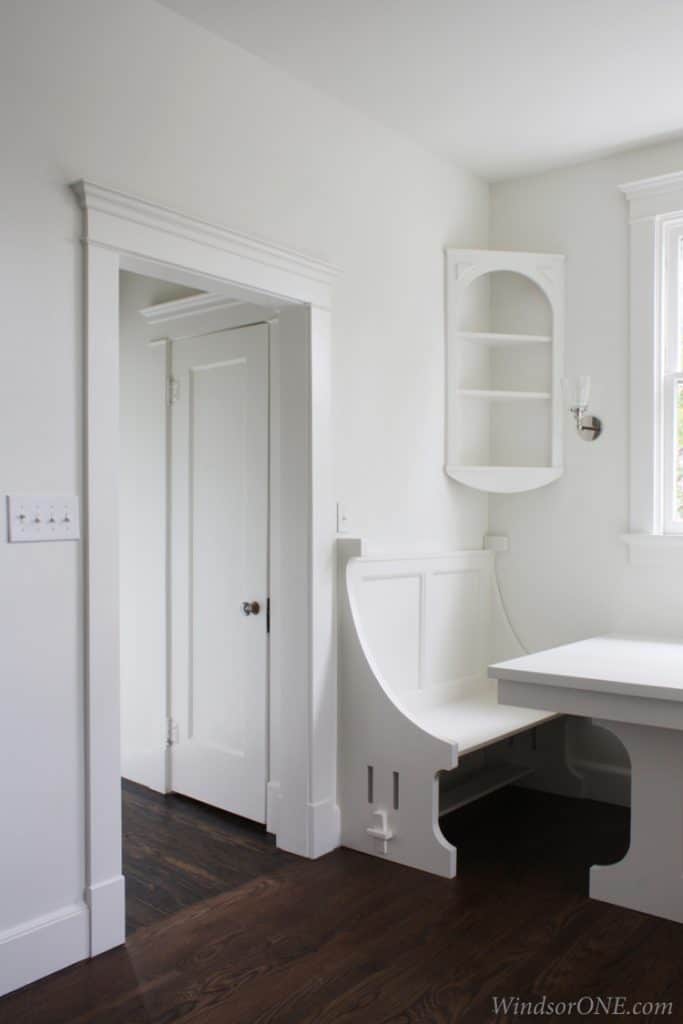 (Part 4 of 4) You've seen the trim details of this historic 1920s restoration project. Now we'll step back and see how those details add up to transform a home.
When you walk into a room where details and craftsmanship matter, the difference is dramatic.
HULL HISTORICAL NOTES:
"In nearly every room in the house we did the same thing. We removed and saved all historic fabric, doors, hardware, trim, etc. We then removed cracking plaster, leveled the house, foamed the walls for insulation and then put the original trim and historic fabric back over new sheetrock. Floors are all original and were sanded and finished…. The original kitchen was very small and not built for modern amenities. This is pretty typical of homes built during the 1920s though, as kitchens were transitioning from being viewed as the servant's quarters to a more important room incorporated into the house. We flipped the kitchen area with the breakfast room. The niche comes from 1920's millwork catalogs. We repurposed the corner cabinets and installed period lighting."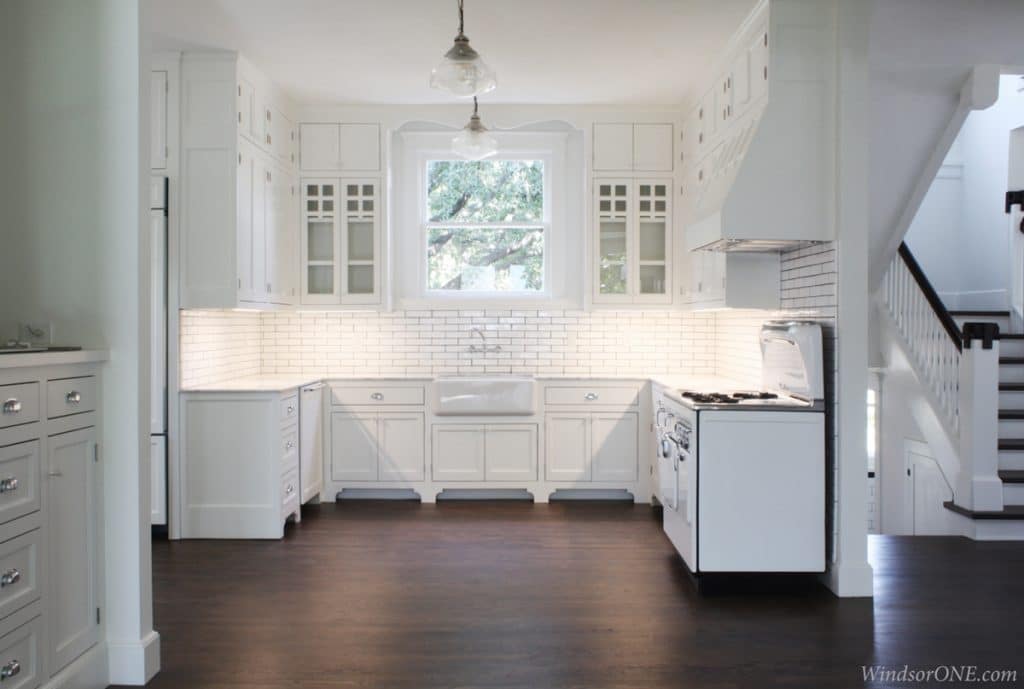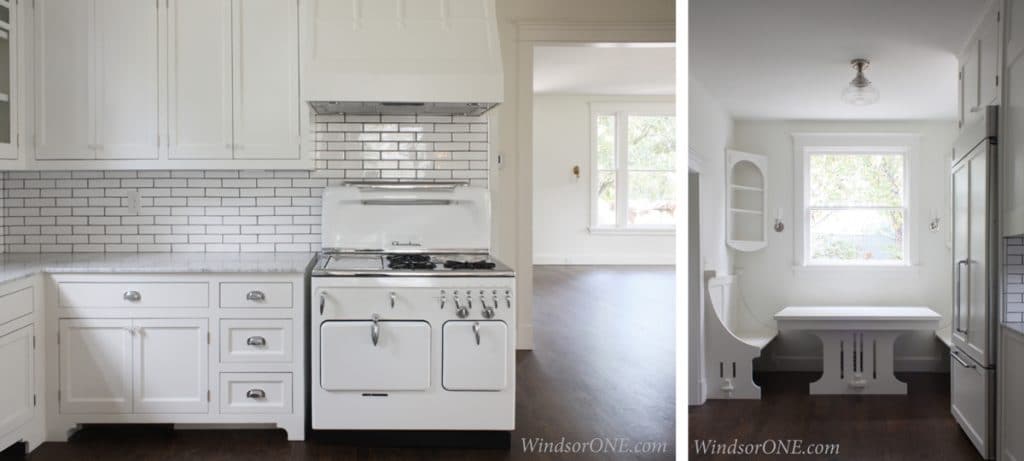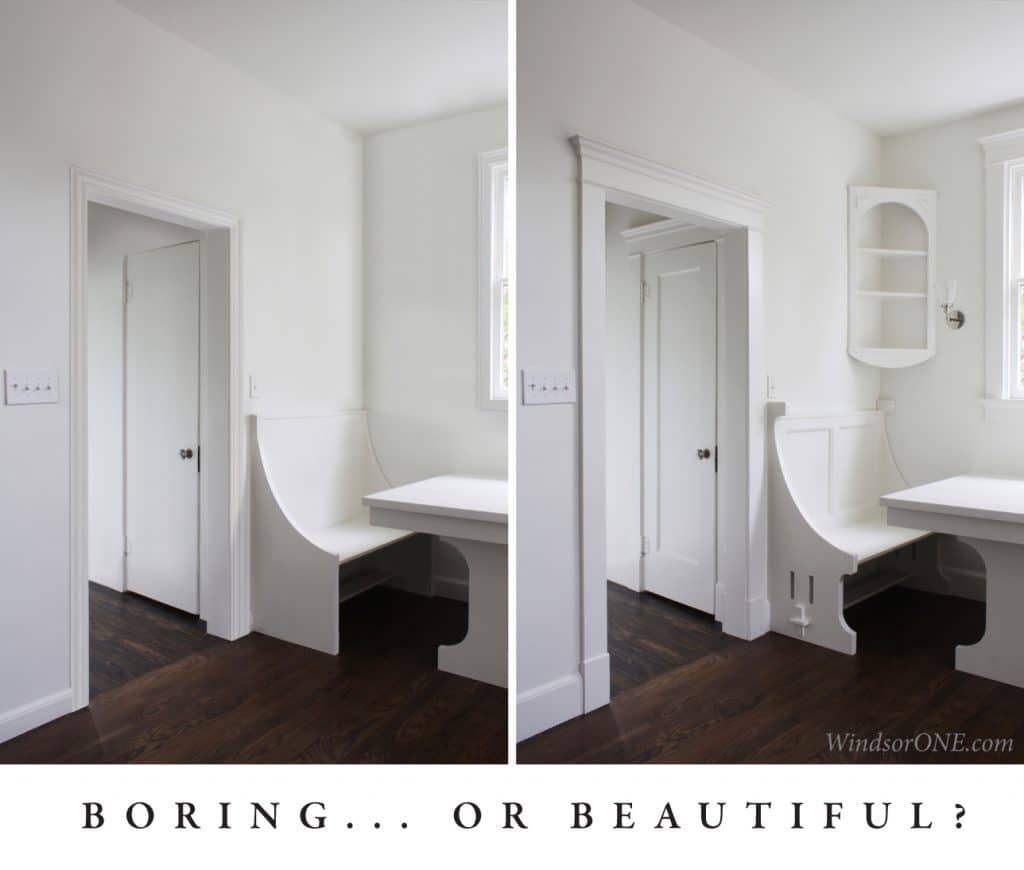 The addition of the breakfast nook was part of expanding the kitchen for modern amenities and to function as family gathering place. Careful consideration went into the style; inspired from historical catalogs to match the character of the rest of the home.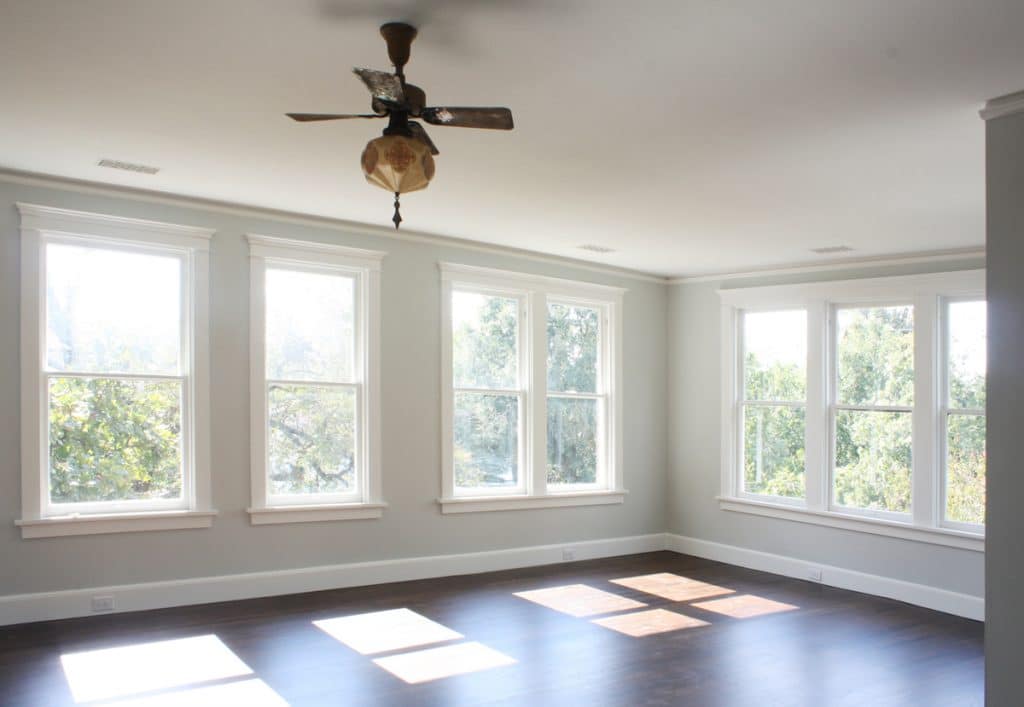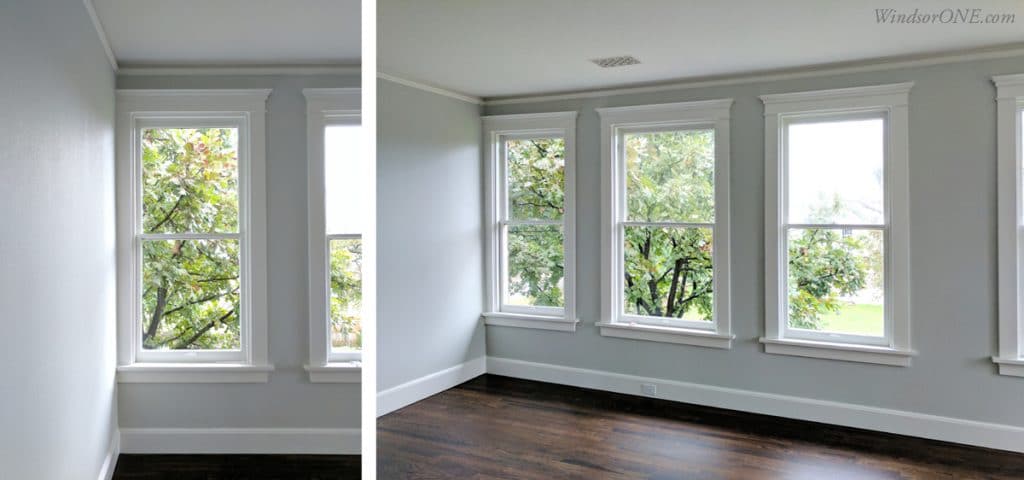 Above, windows fill the master bedroom with natural light.
HULL HISTORICAL NOTES:
Living Room: "Restored original chandelier fixture. Saved the historic mantel. The mantel is very typical of the Arts & Crafts movements, with the mantelshelf and the bookshelves flanking either side. It was common to use materials such as brick or tile to surround the firebox due to fear of fires."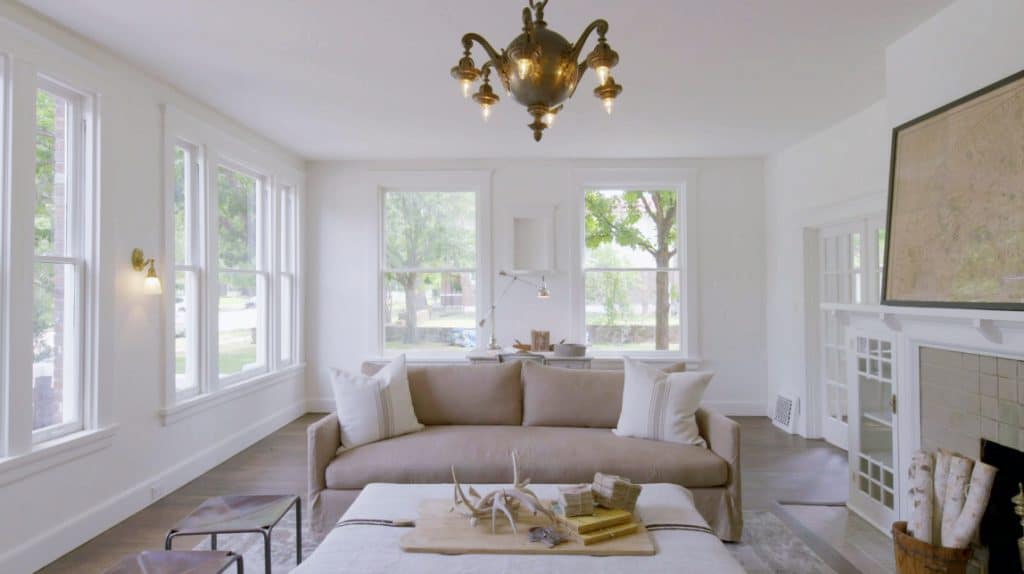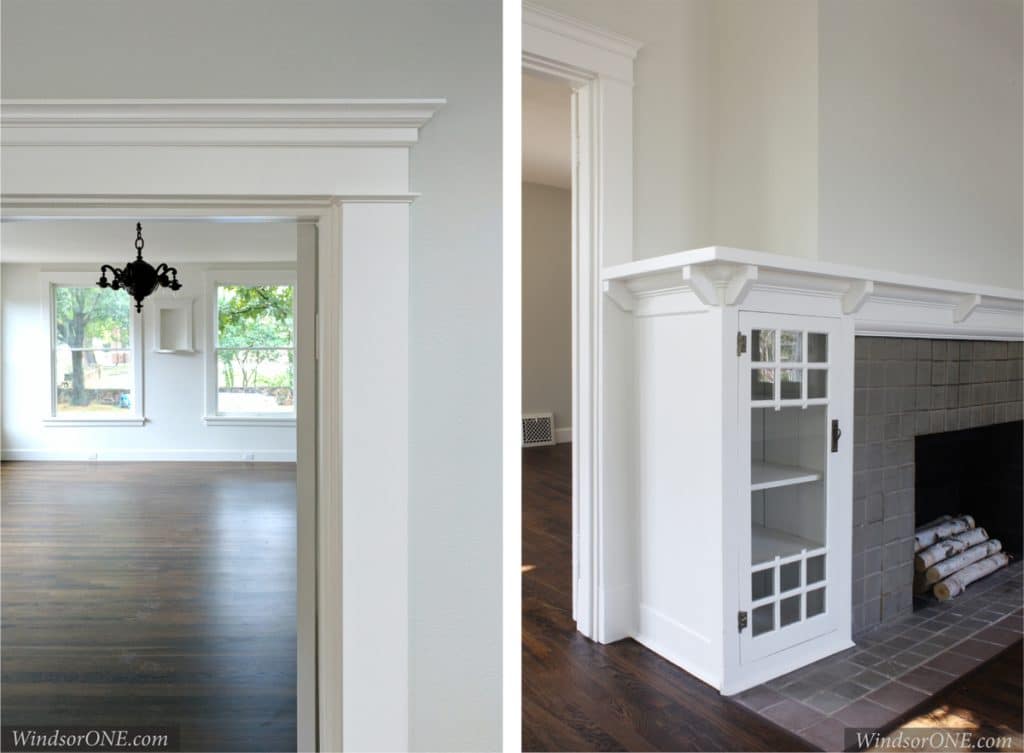 HULL HISTORICAL NOTES:
Dining Room: "Original light fixture was restored. Restored original French doors, which were very popular from 1920 to 1940. They were often used to divide living and dining rooms. Bedroom- Like the other rooms, we kept the original millwork and moldings."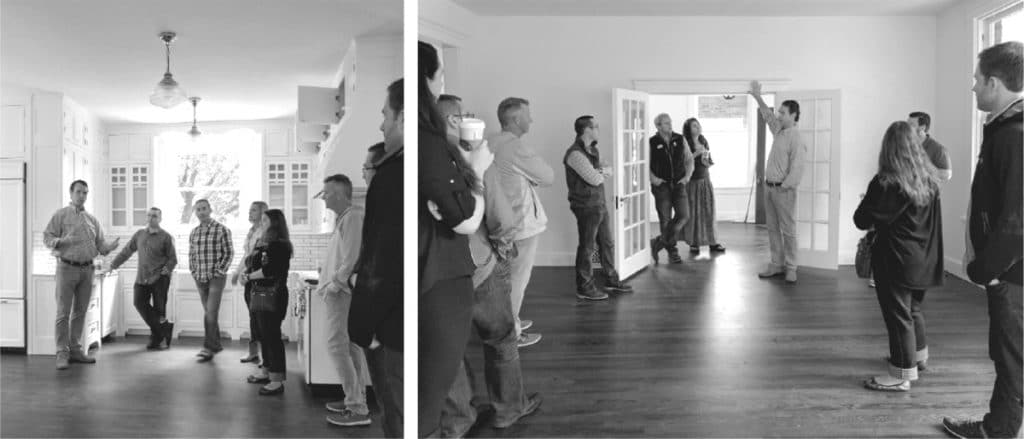 Above, Brent gives a group tour of this historic home. Below, he gives a tour to the original owner; his reaction on seeing the home restored to it's former glory says it all. (Excerpt from Lone Star Restoration):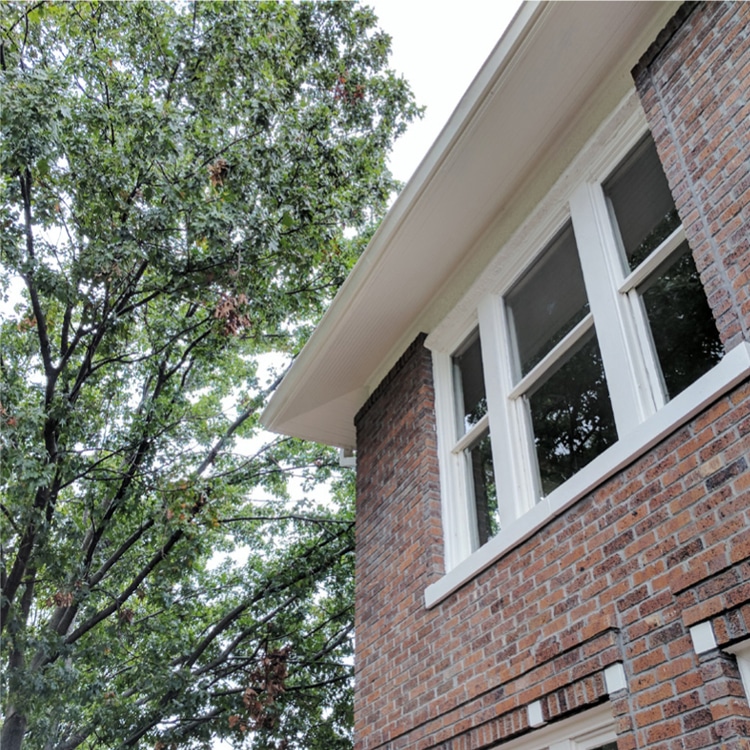 Go back to the beginning of this story with Part 1, which is all about the exterior renovation here.