The Idea Gallery
Join the hundreds of builders & architects who have shared their WindsorONE projects!
Click here to show off your work!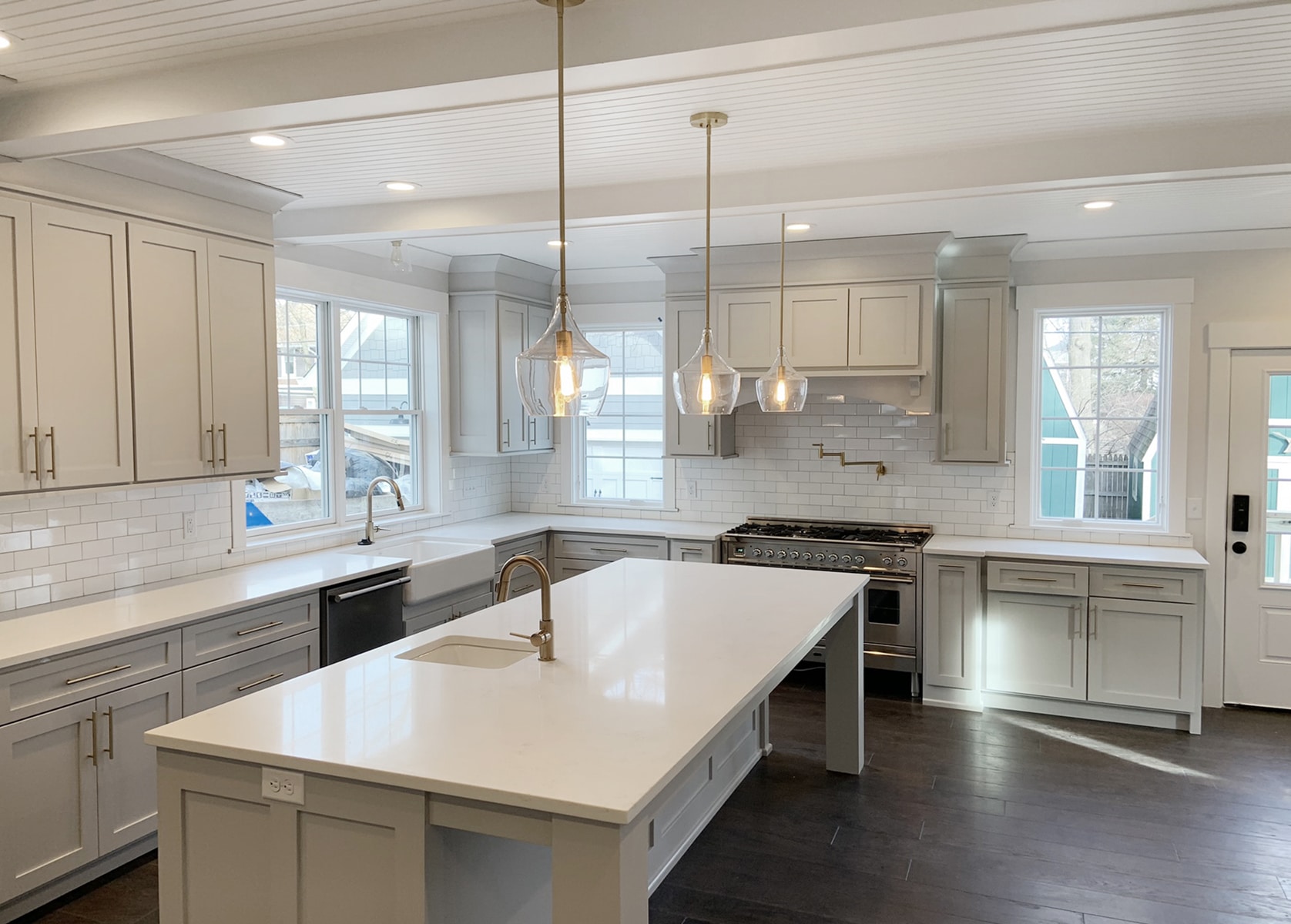 Box Beam and Beadboard in the Kitchen
Beadboard with box beams out of WindsorONE S4SSE trim on the ceiling. Also Colonial Revival WOCM006 crown molding lines the room. Note the color change on crown as it finishes off the cabinets.
credit: Kennedy Homes
Read more about this project & see more pics here.