The Idea Gallery
Join the hundreds of builders & architects who have shared their WindsorONE projects!
Click here to show off your work!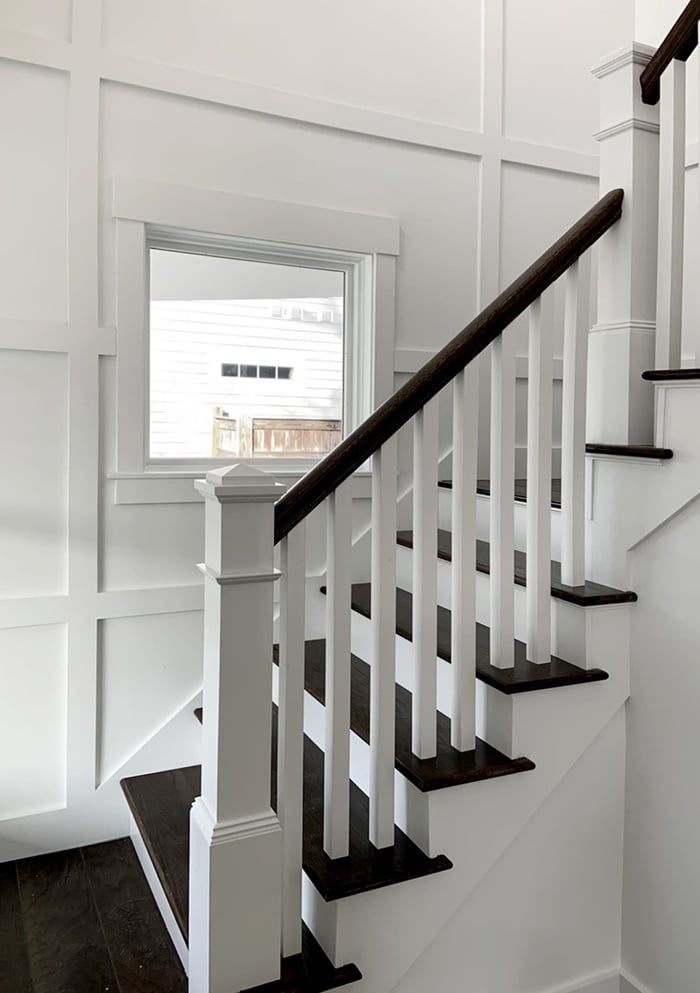 Stairs & Stairwell Lined with S4S
Risers and skirt on stairs feature S4SSE trim. High contrast treads and floor make the design stand out. S4S boards continue on the walls and window casing, tying the whole area together.
credit: Kennedy Homes
Read more about this project & see more pics here.