A Dream Kitchen (in a Dream Home)
We are in love with this home, featuring this stunning kitchen / living room area. The space is warm and filled with texture from the tile wall to the tongue & groove coffered ceiling. Not to mention, there's plenty of storage; from abundant cabinetry to the built-ins flanking the mantel area. (Nice touch on the rail and ladder system to access the higher storage areas!) Thank you to homeowner Jim Fox for sharing these pics and letting us take a look at his beautiful home. And thank you to Greg Brevig at Northland Forest Products for bringing this project to our attention and hooking Jim up with the WindsorONE!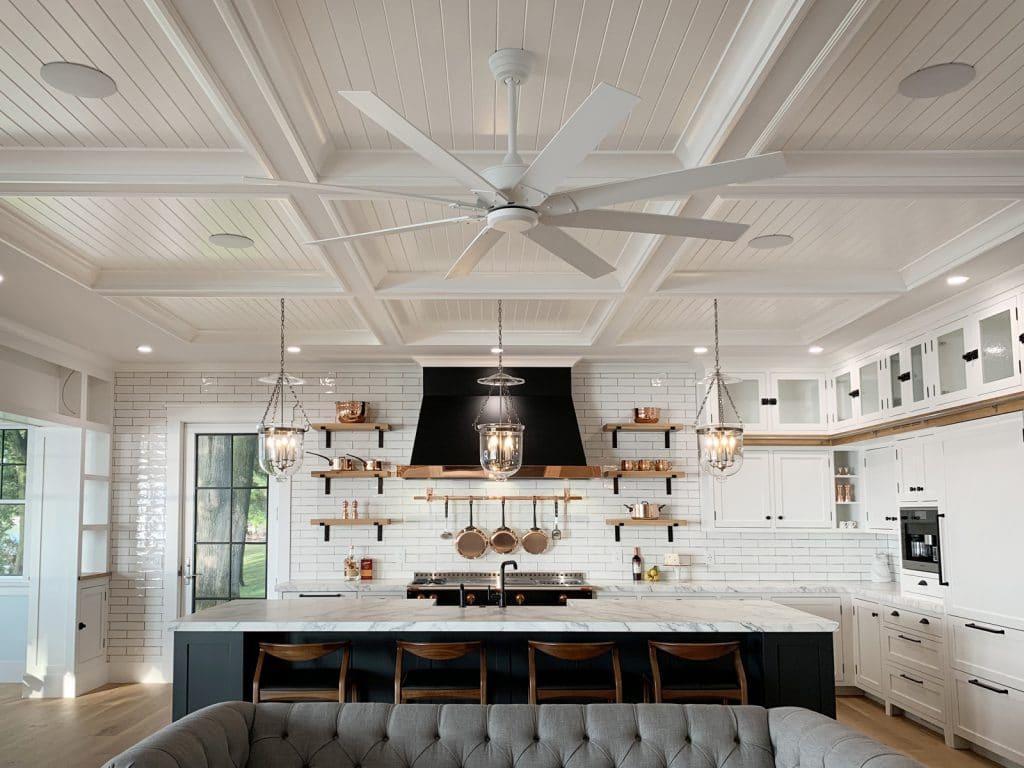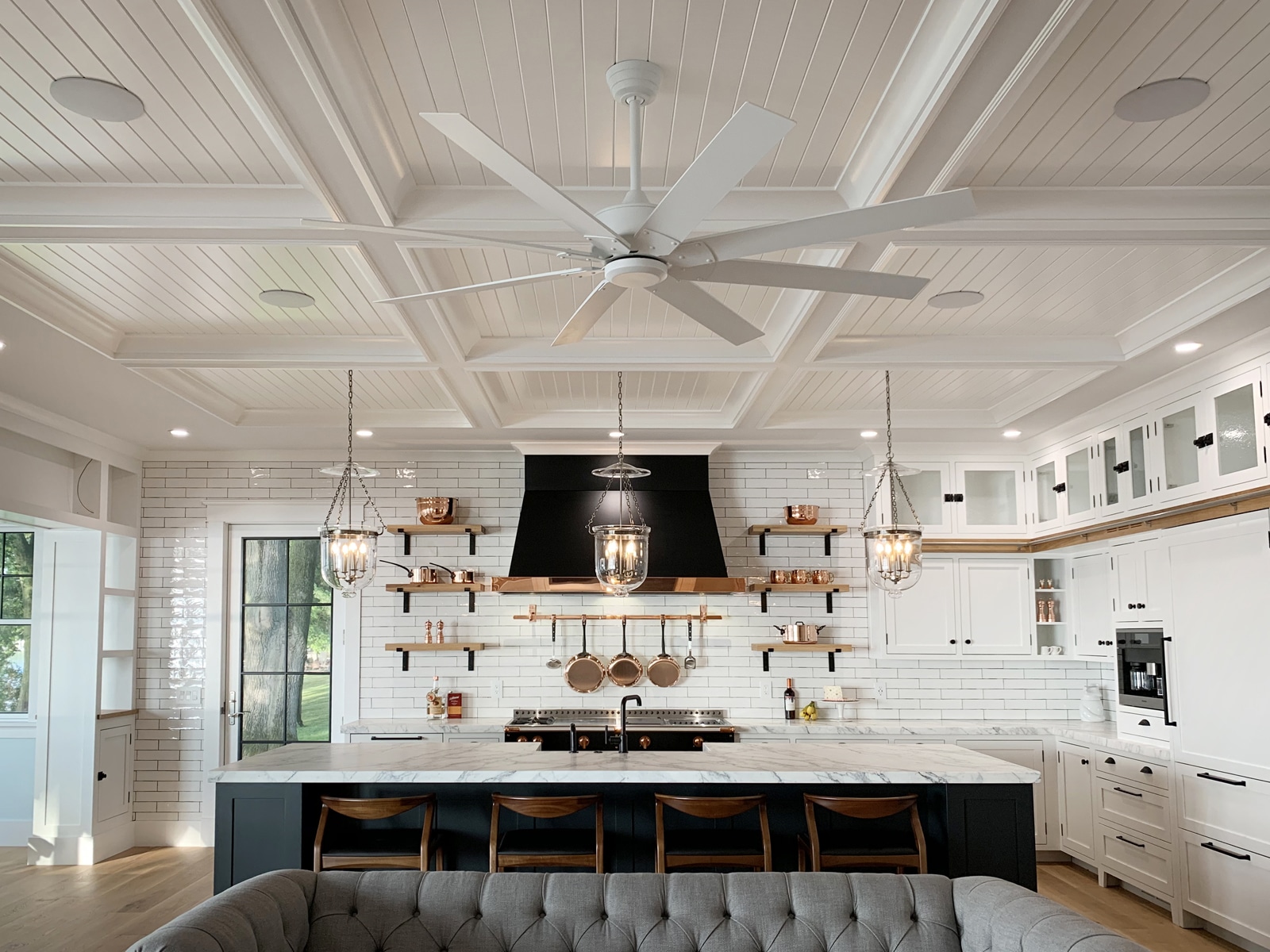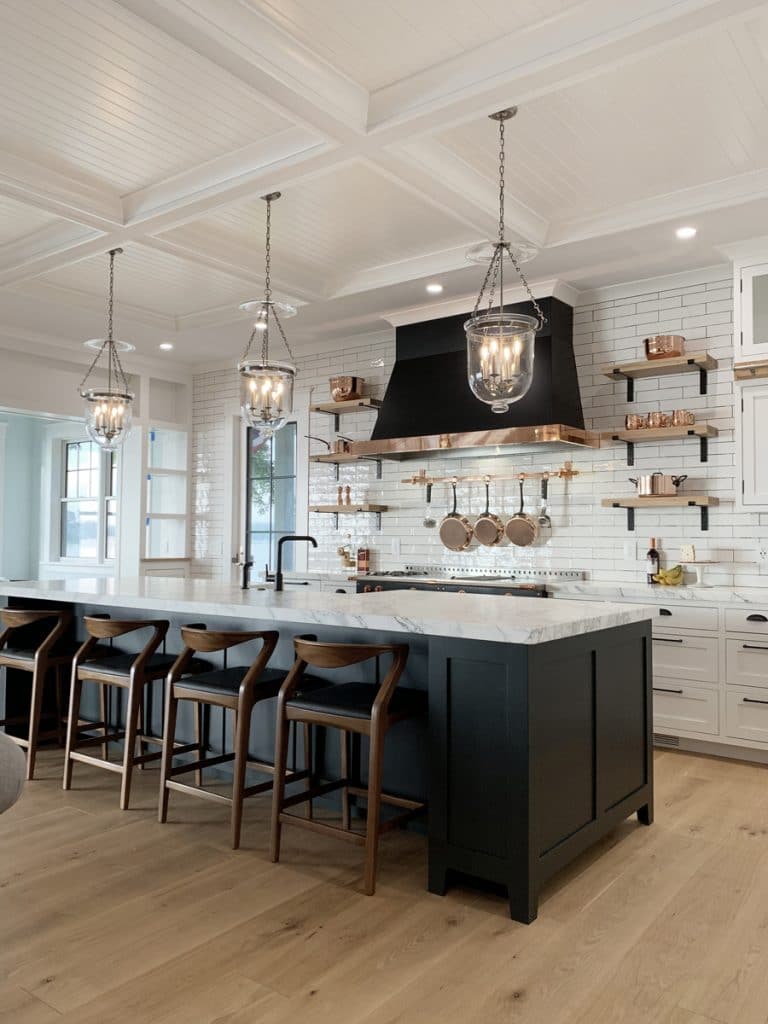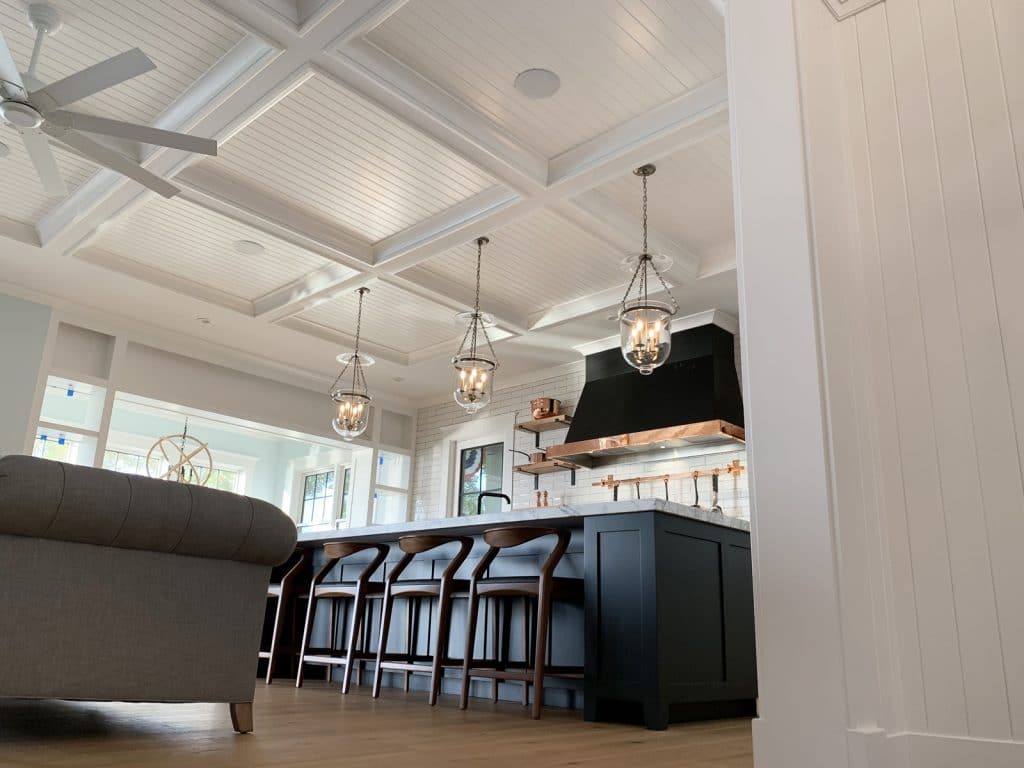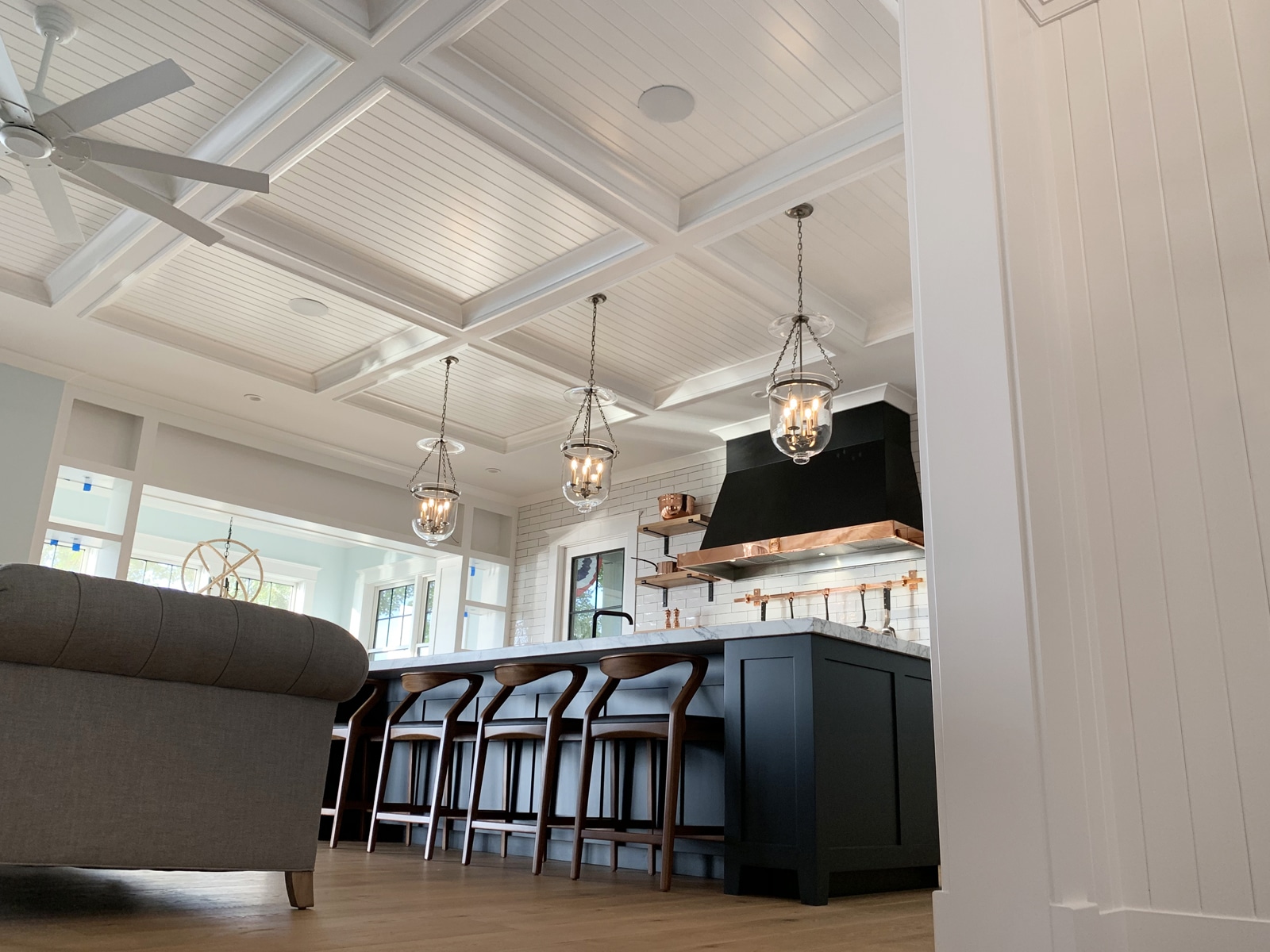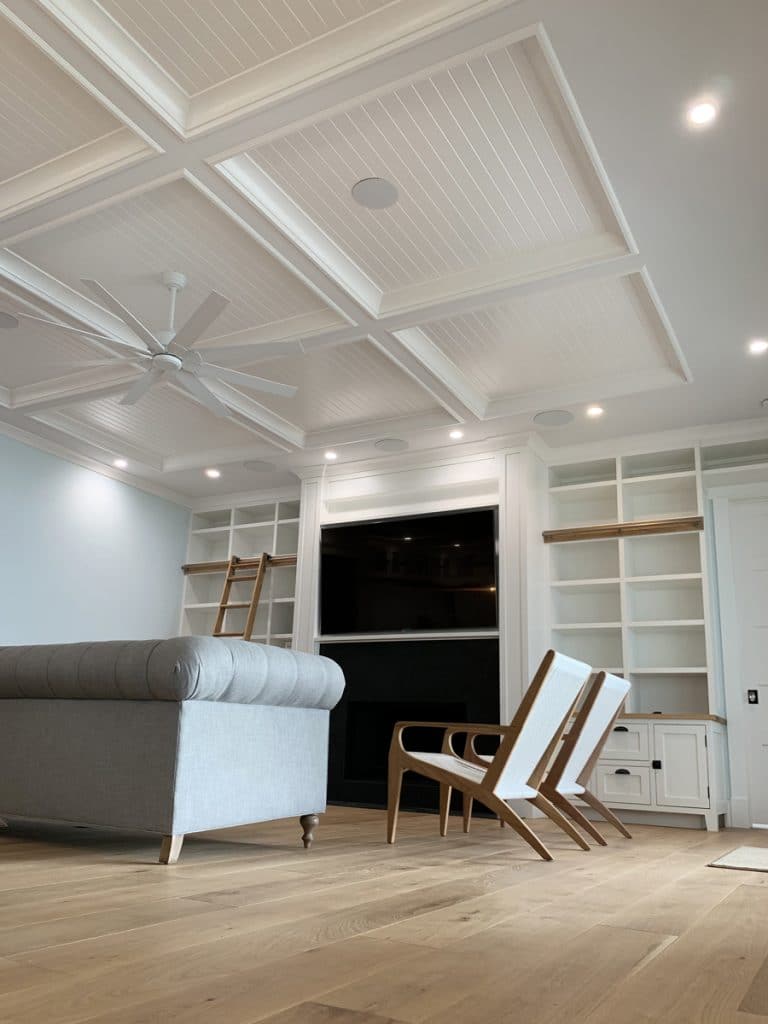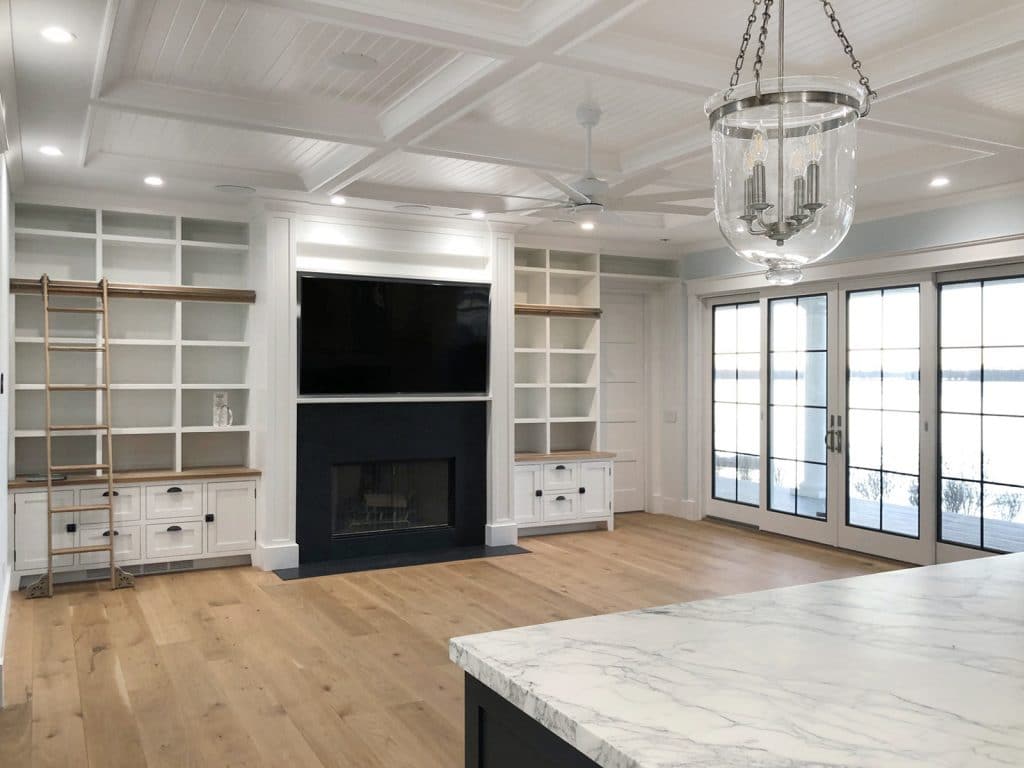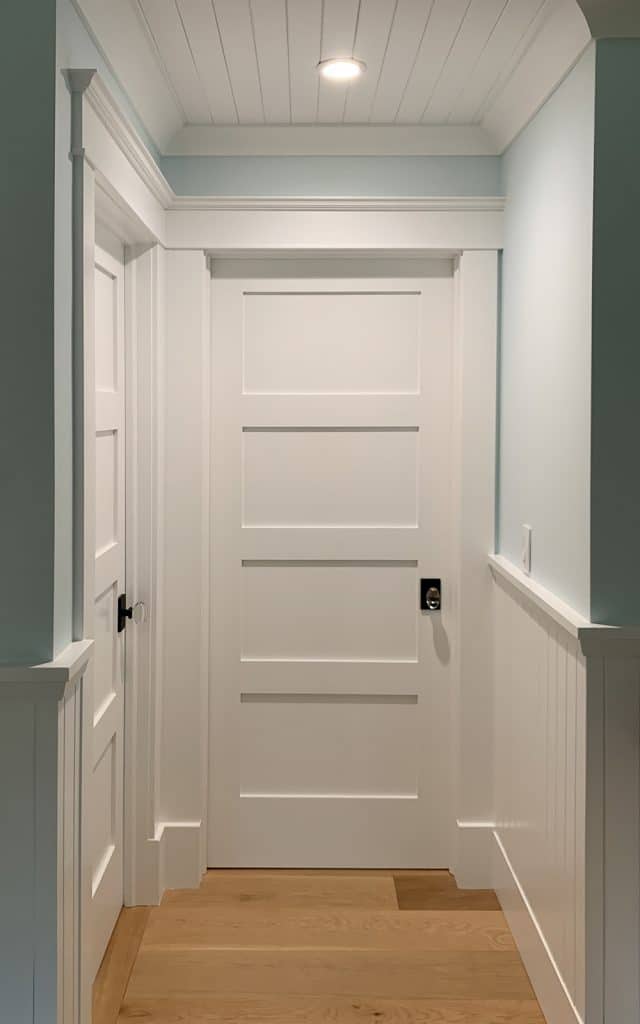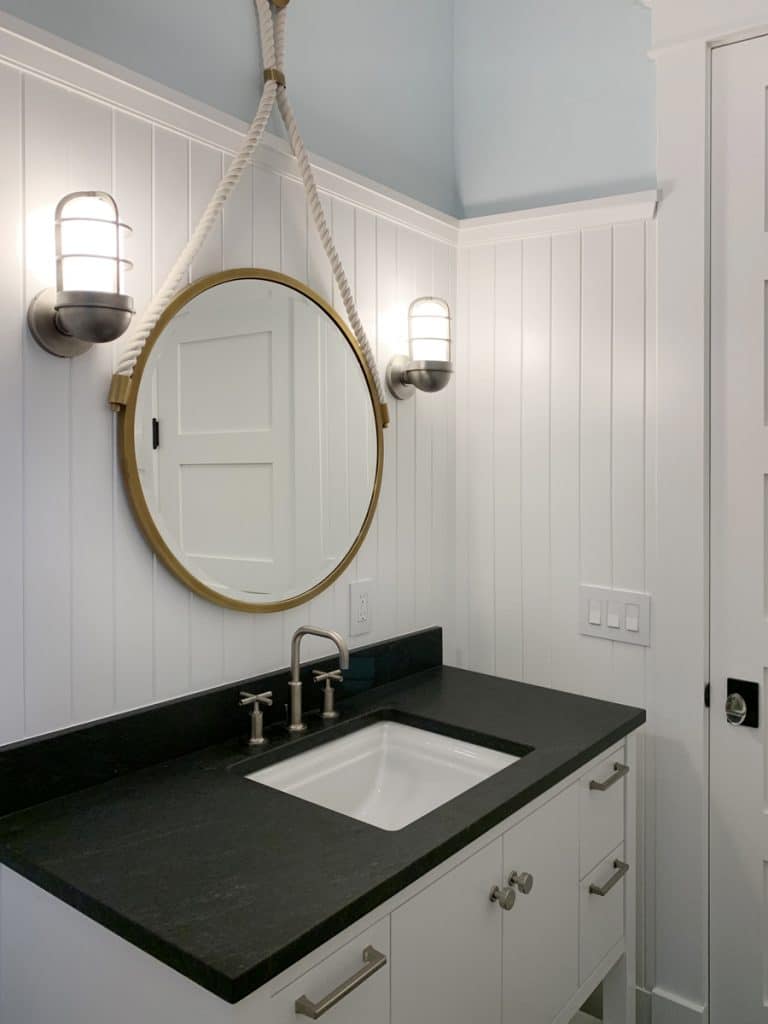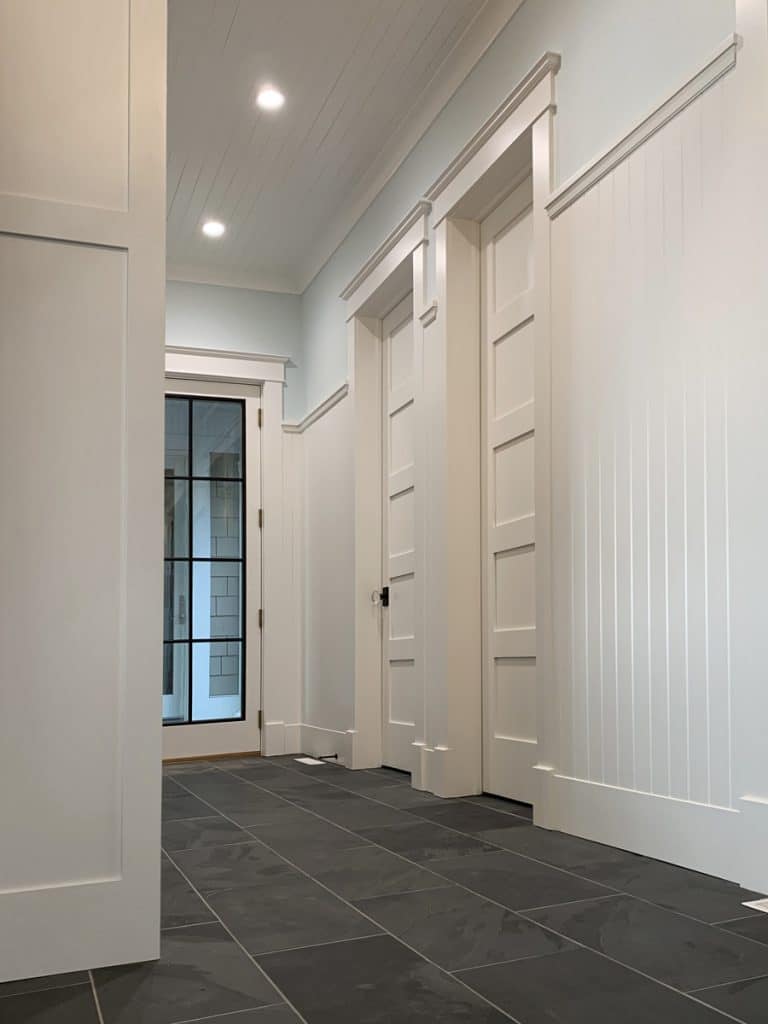 Flip side SPBC4 wainscoting is carried from the hallway into bathroom, featuring a nautical theme with mirror and lights. Classical Craftsman for the door & base.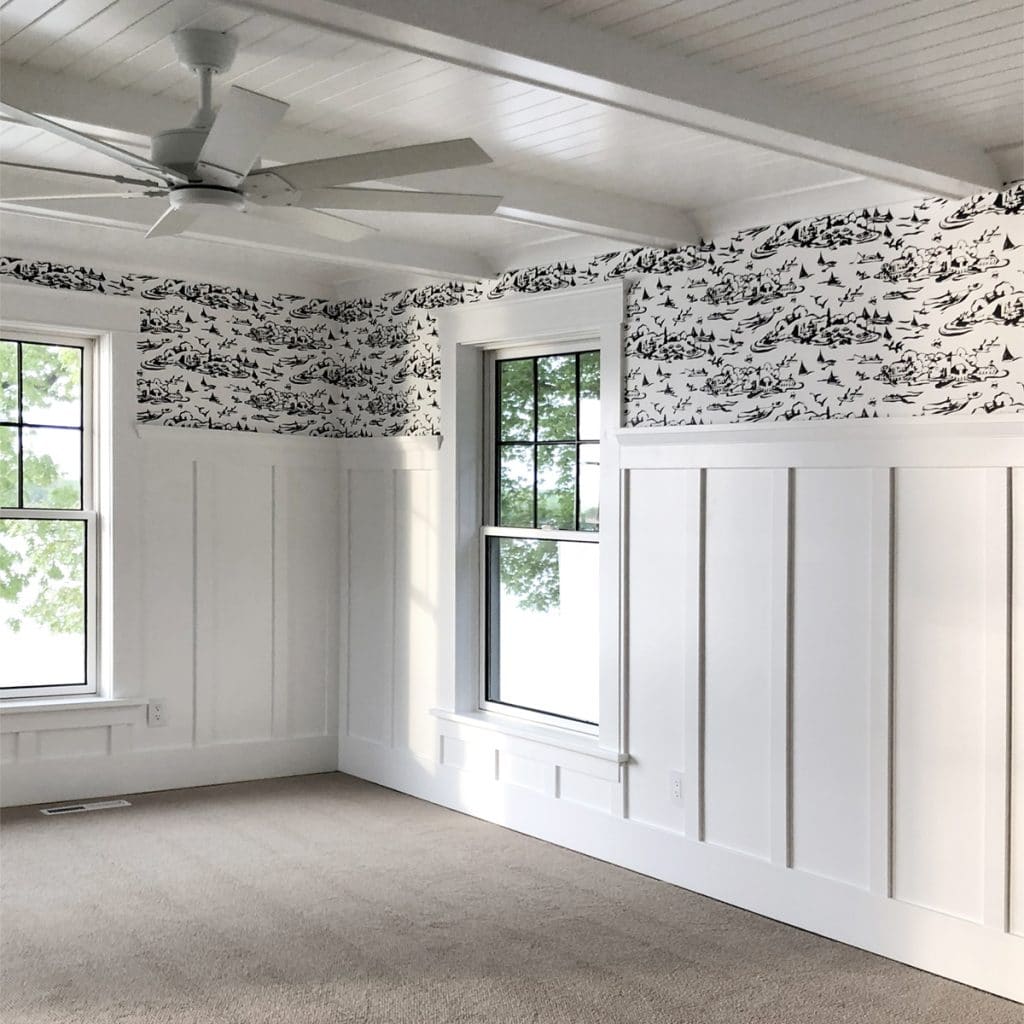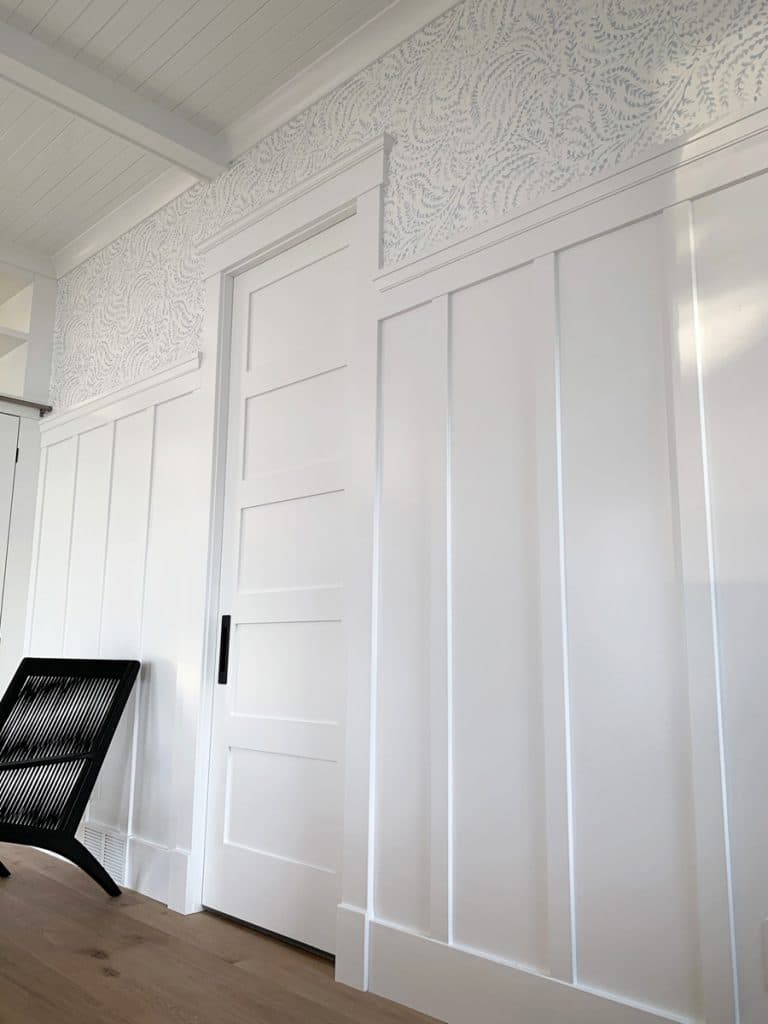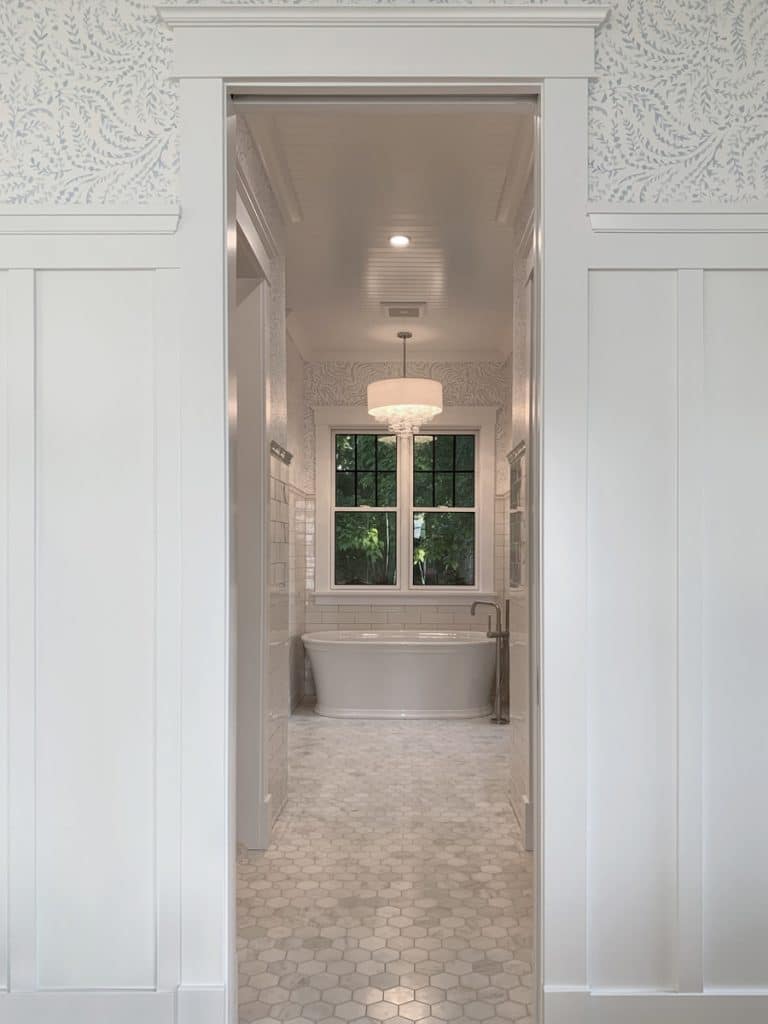 Board & batten wainscoting and Classical Craftsman trim in the hall.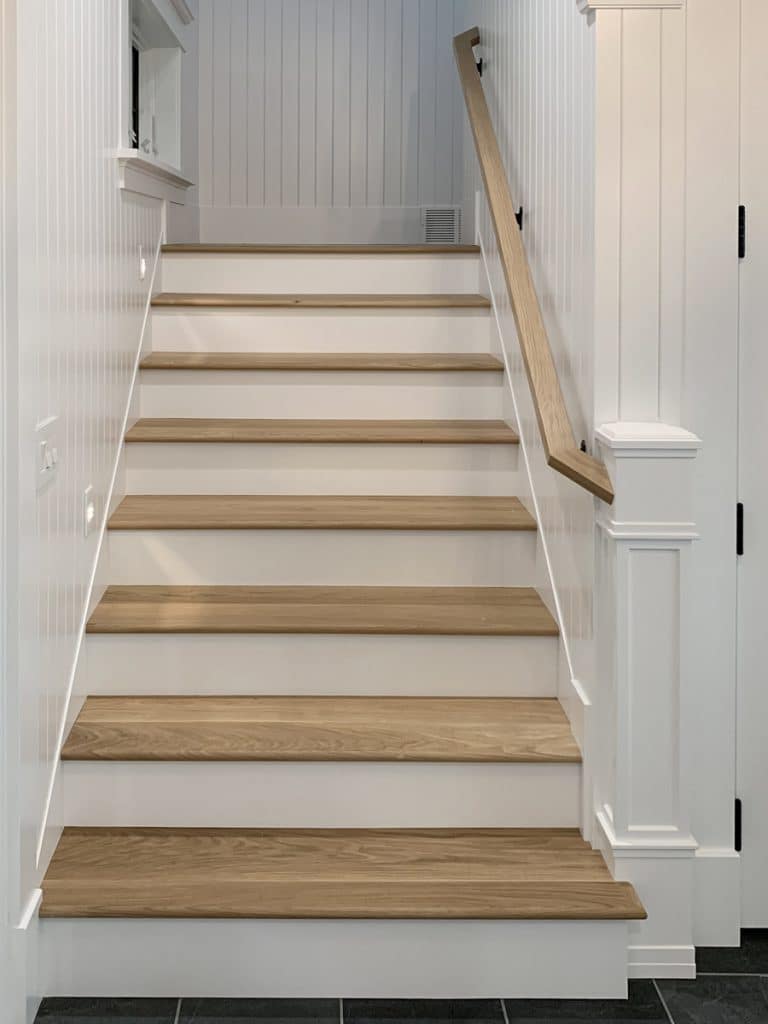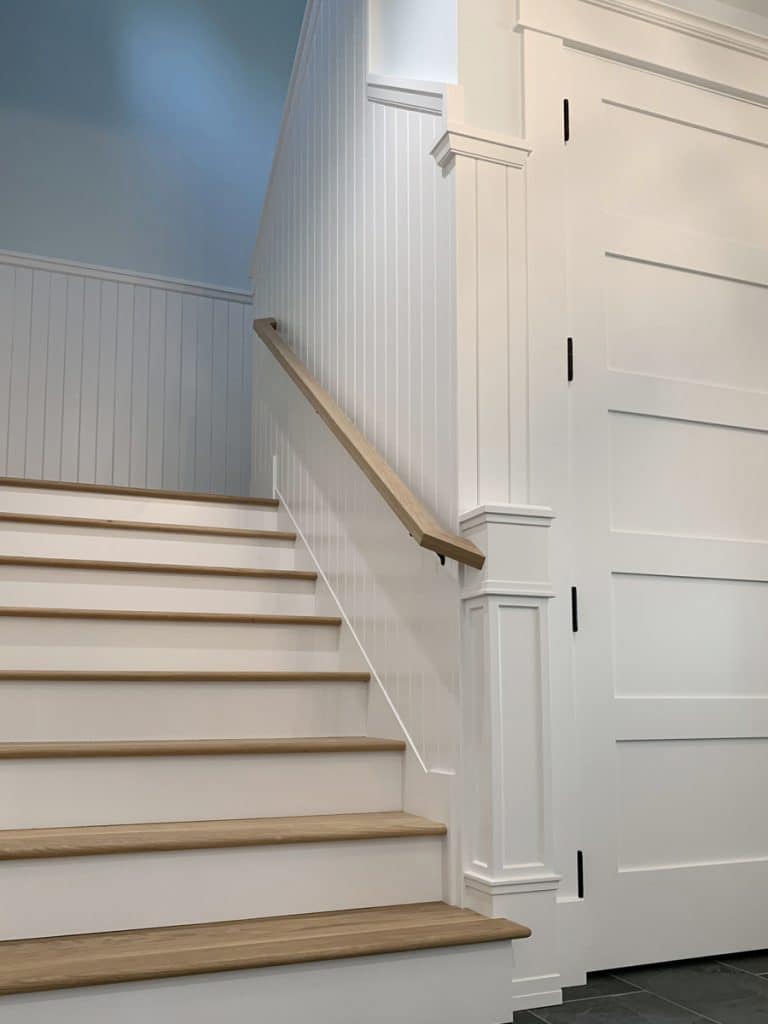 Staircase area lined with WindsorONE. Note the attention to detail with the column at the end of the banister and the way the WOWC006 transitions up the stairs.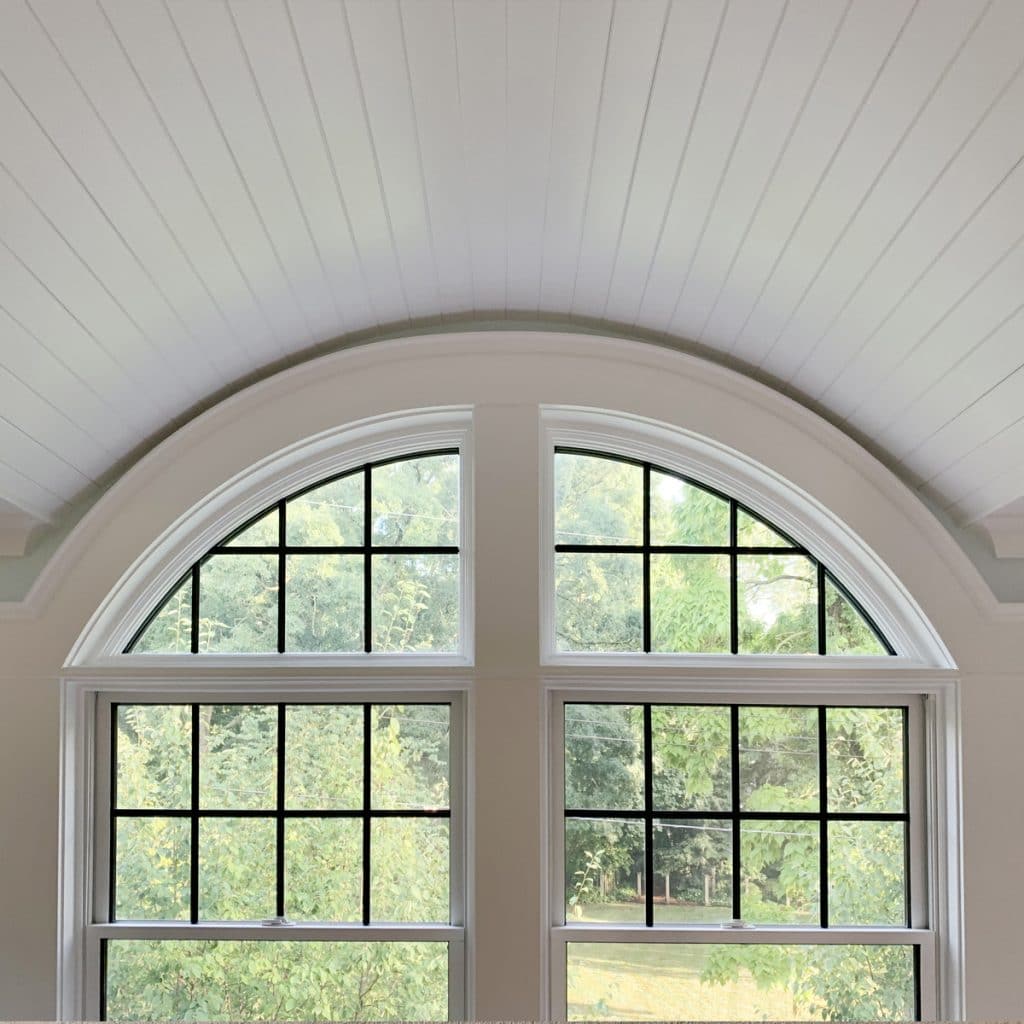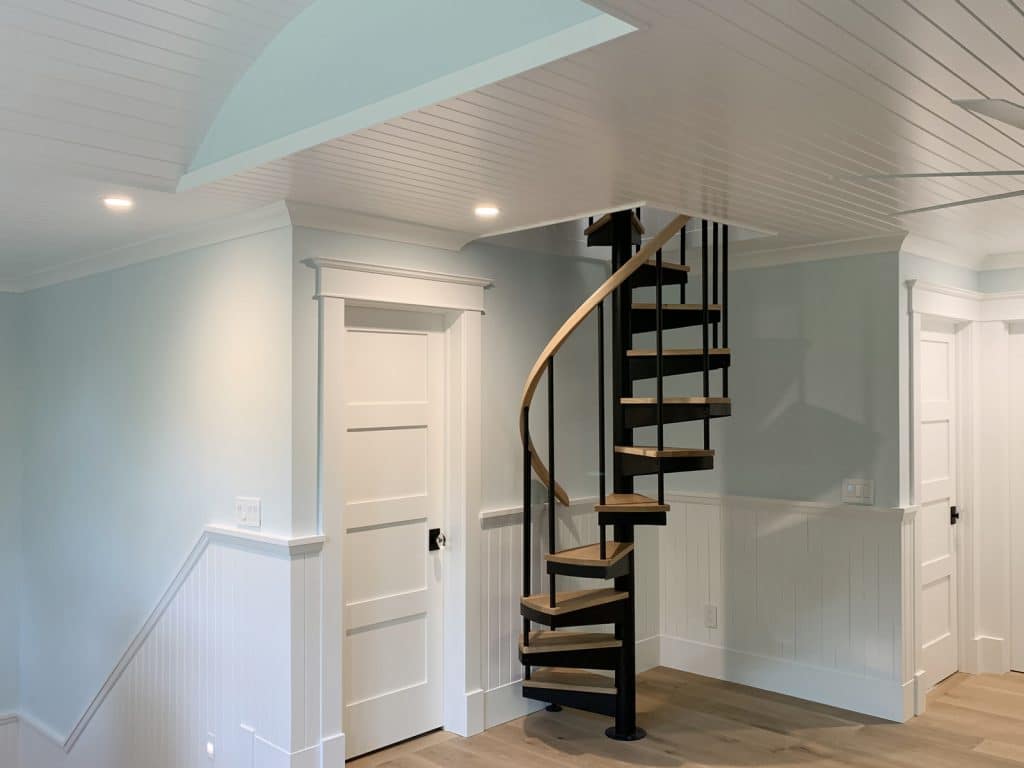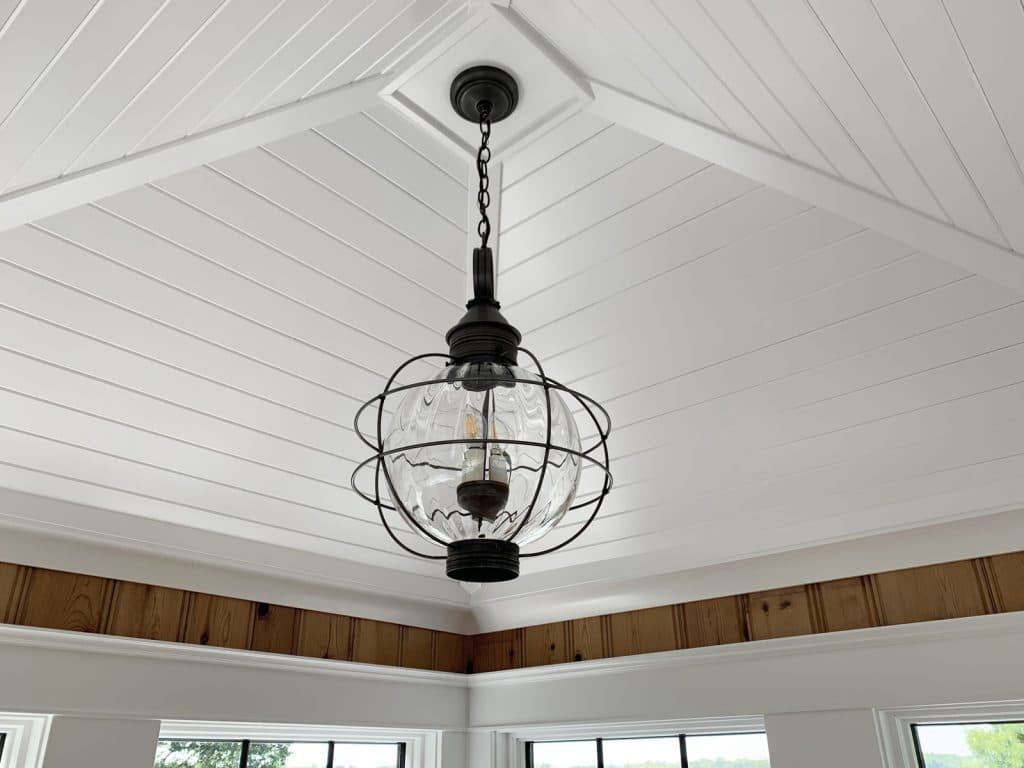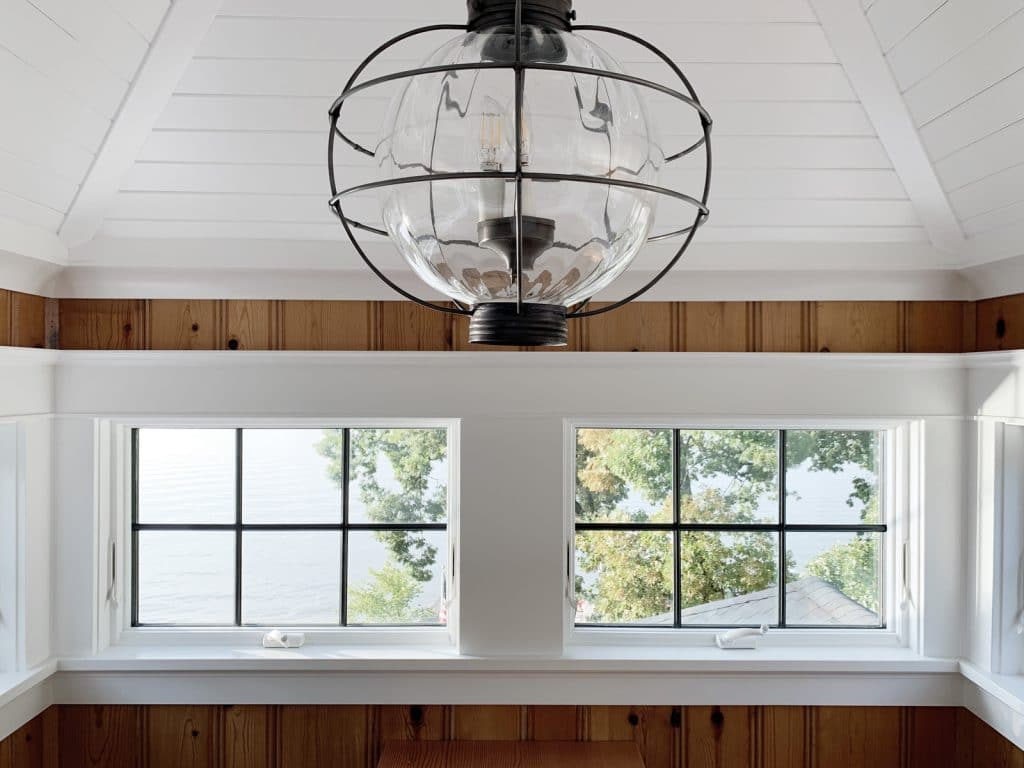 Thank you Jim and NFP for sharing the photos of craftsmanship in this beautiful home and for making the choice to Build America, by selecting building materials manufactured in the USA.
Addendum: Often we are asked about components of the photos we share. So many design/build decisions are considered on high level craftsmanship projects like these.. Below, some references on trim profiles for just one portion of a room.