Barn Renovation by Majestic Canyon Creations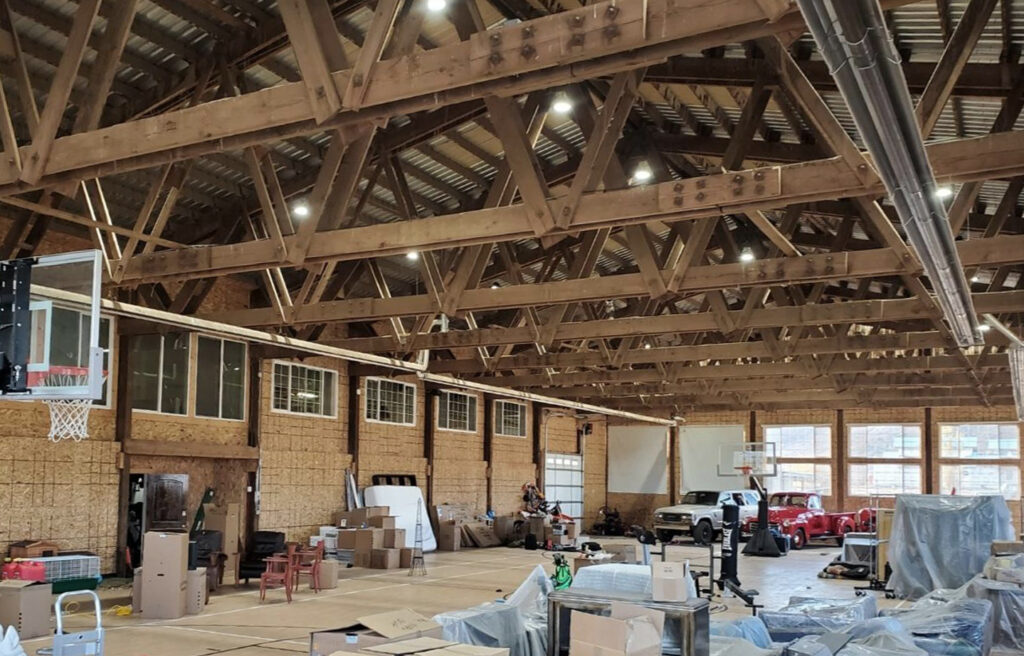 How do you keep a large barn space interesting? Mix it up! Like in this stellar example by Majestic Canyon Creations. For this project, Mike and his team offer a master class in applying different textures and finishes while still keeping a cohesive design. In addition to some barnwood, much of the walls, wainscoting, and ceiling feature the rough-sawn side of WindsorONE WORS6 & WORS8 Shiplap, trimmed with S1S2E. Check out the details below: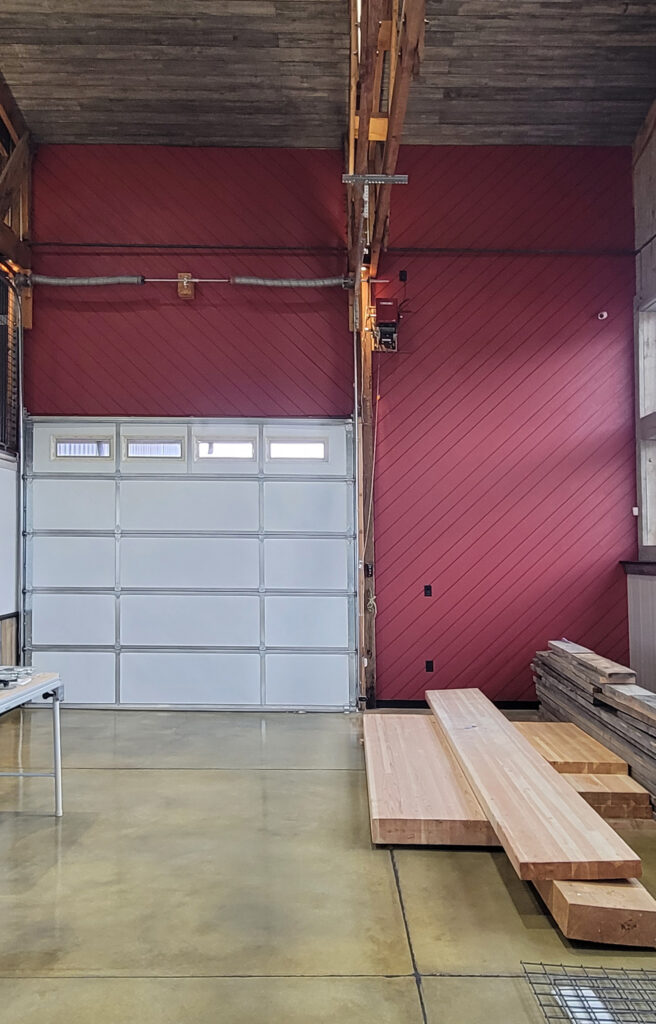 A nod to the traditional red barn siding, but with a twist; alternation rough sawn shiplap sizes & installing on the diagonal.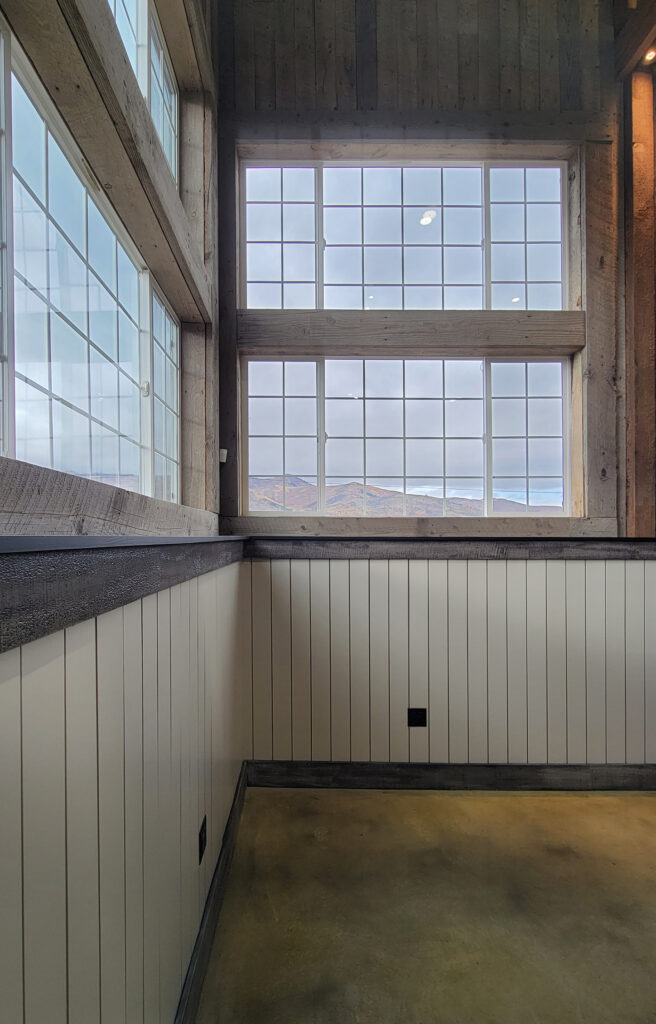 Installed with 1/4" gap spacing, the smooth side of WORS6 Shiplap helps break up the browns of the barnwood & cement floor.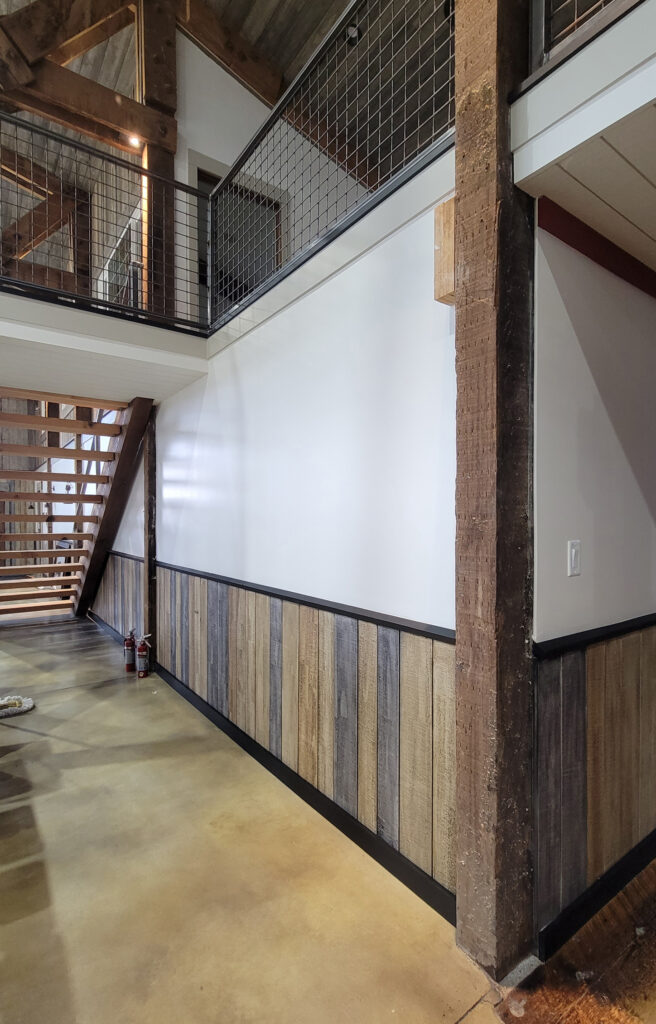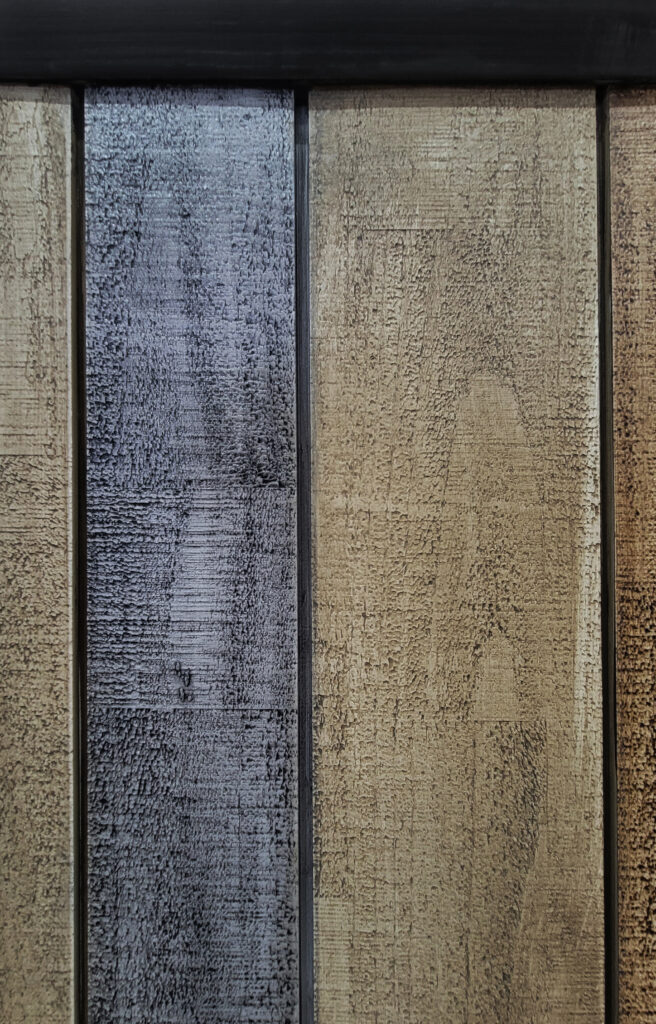 Where the walls were white, Shiplap again.. this time with 5 different glazes, wiped on and coated to play off the barn wood in the space.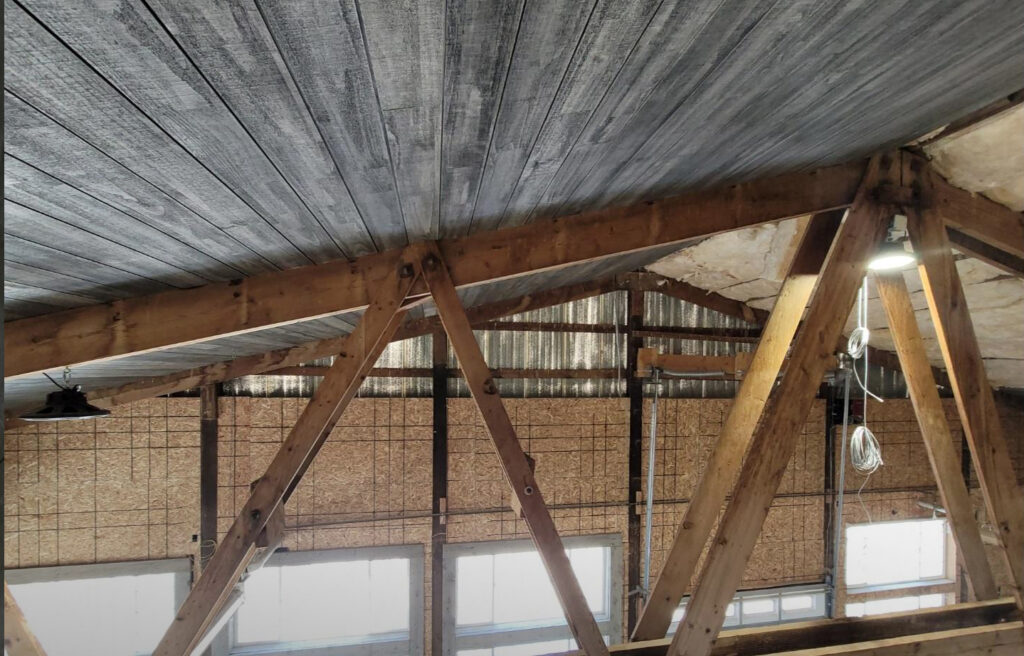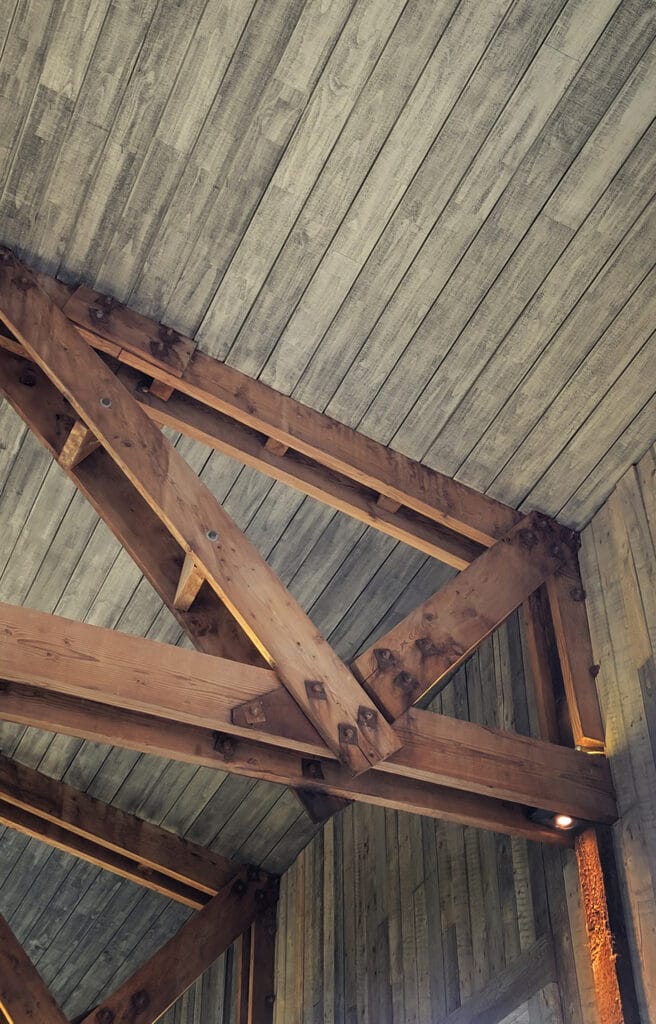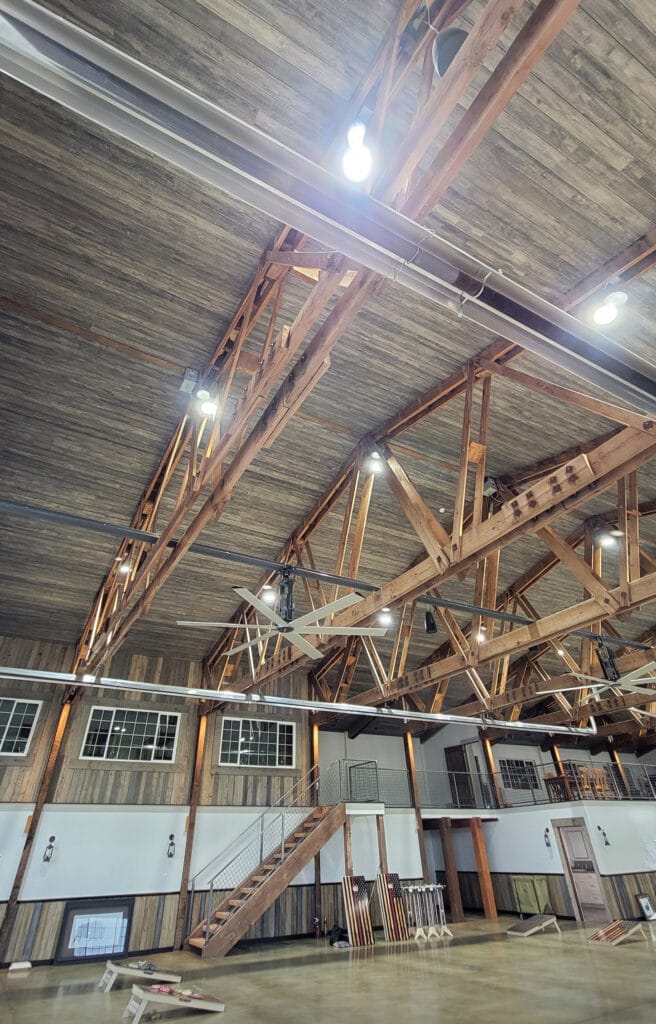 The entire ceiling received a similar treatment; glazed & coated rough sawn side of WindsorONE shiplap. Working with precision straight boards helped to facilitate the install.

Ceiling continues into the loft area. Detail image shows how the rough sawn side absorbs the glaze, accentuating the texture and adding interest to the large ceiling.
Video pan of the barn ceiling.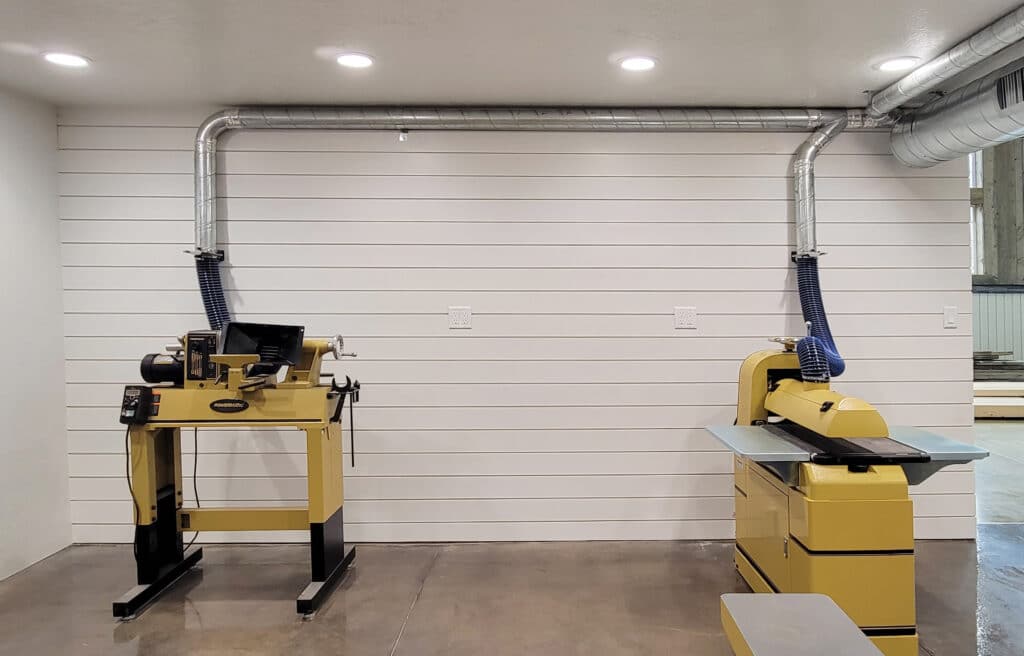 Smooth side of WORS6 Shiplap on the woodshop wall.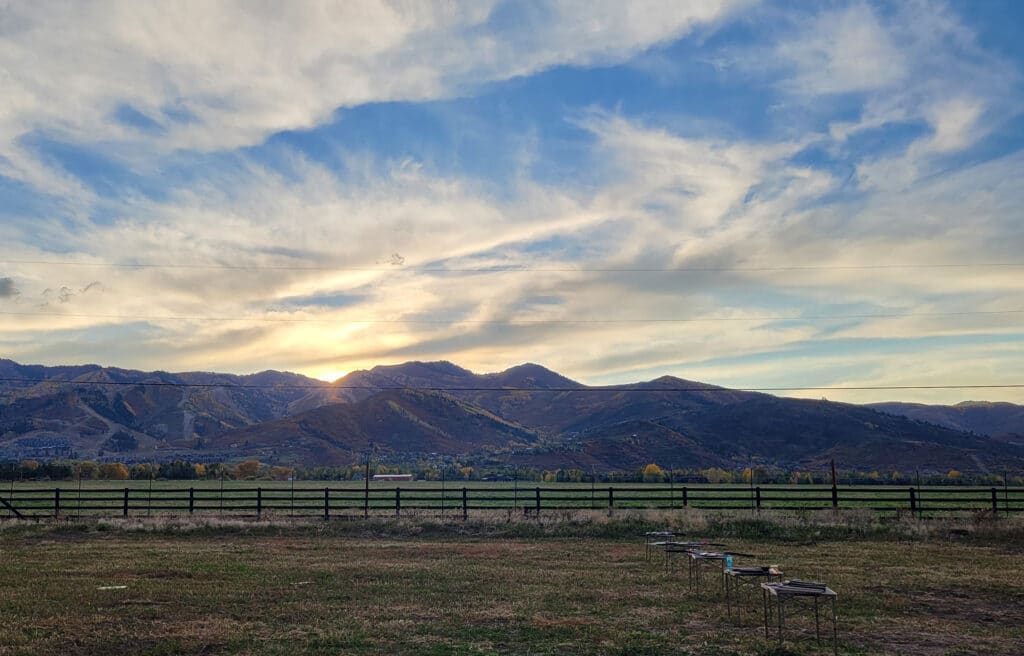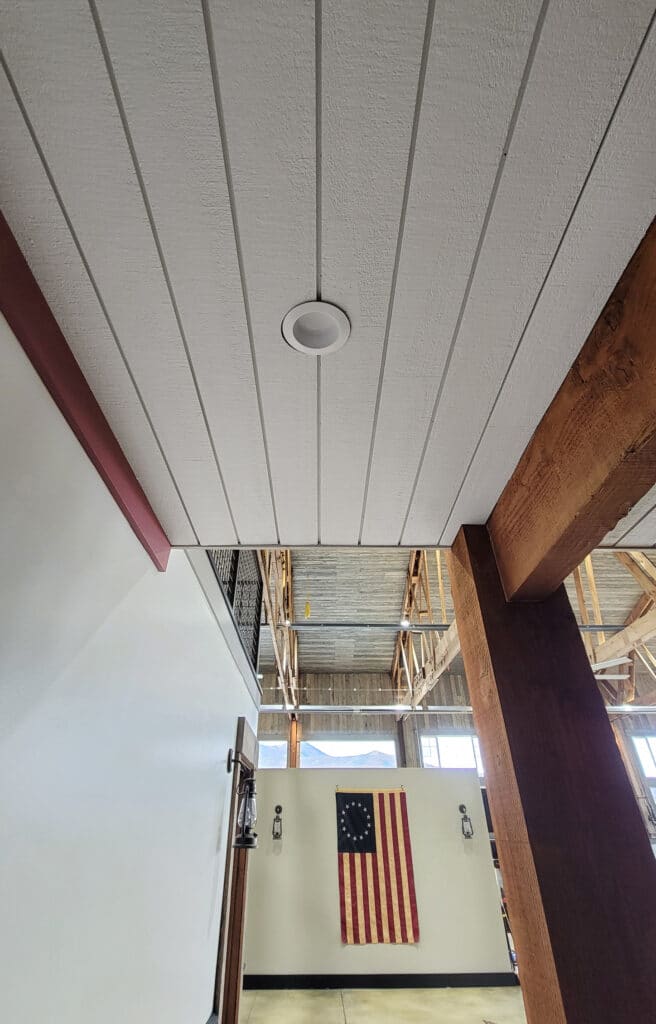 Here's the the WORS6 Shiplap in white for this ceiling area.
Thank you to Majestic Canyon Creations for choosing to Build America, and work with products manufactured in the U.S.A!