Deck the Halls with Shiplap & Craftsman…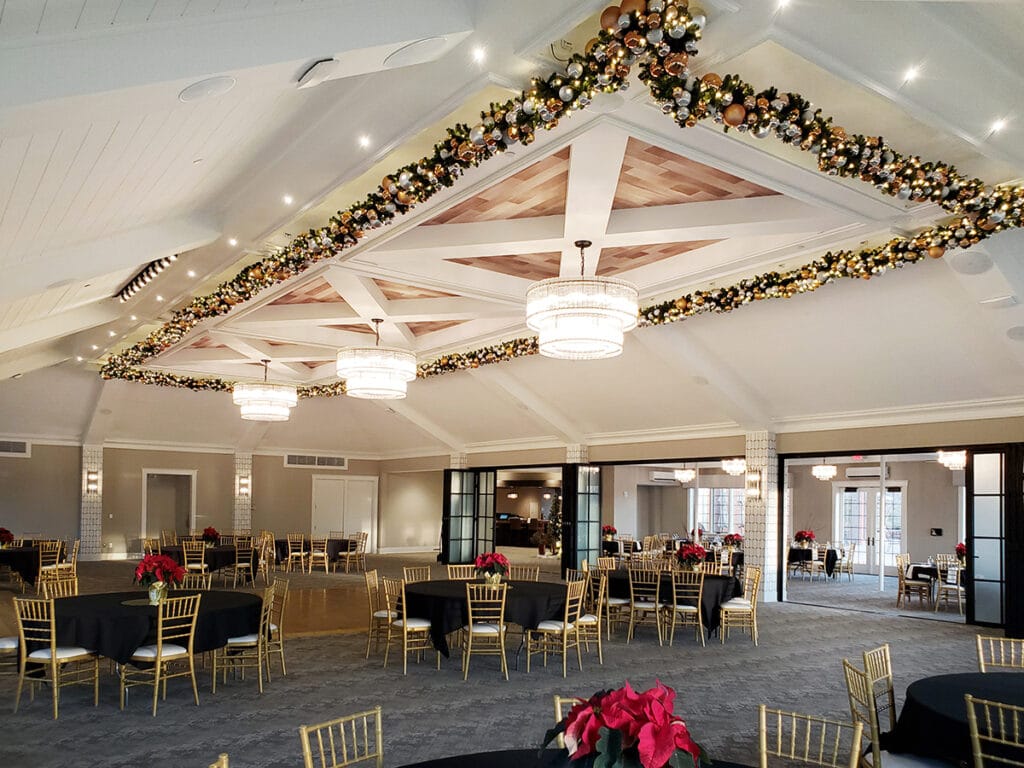 The St Joseph Country Club in St Joseph Missouri is getting a complete makeover and it all started with this gorgeous ballroom renovation. Designer Bree Cox of Peppertree Lane teamed up with local contractor EL Crawford to make this dream come true and just in time for the holidays.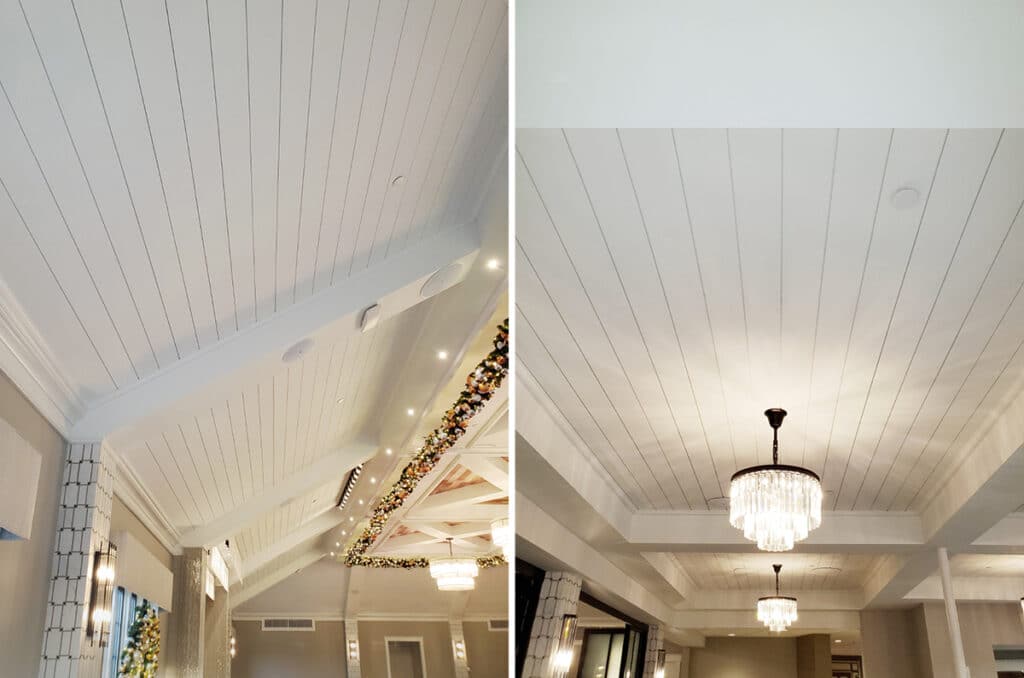 With the help of WindsorONE WORS 8″ shiplap for all the ceiling lids, S4SSE for all the boxed beams and Classical Craftsman Collection for all the base & case this project turned out perfect.  Now guests & members can enjoy some great craftsmanship while dining to some excellent table fare as well.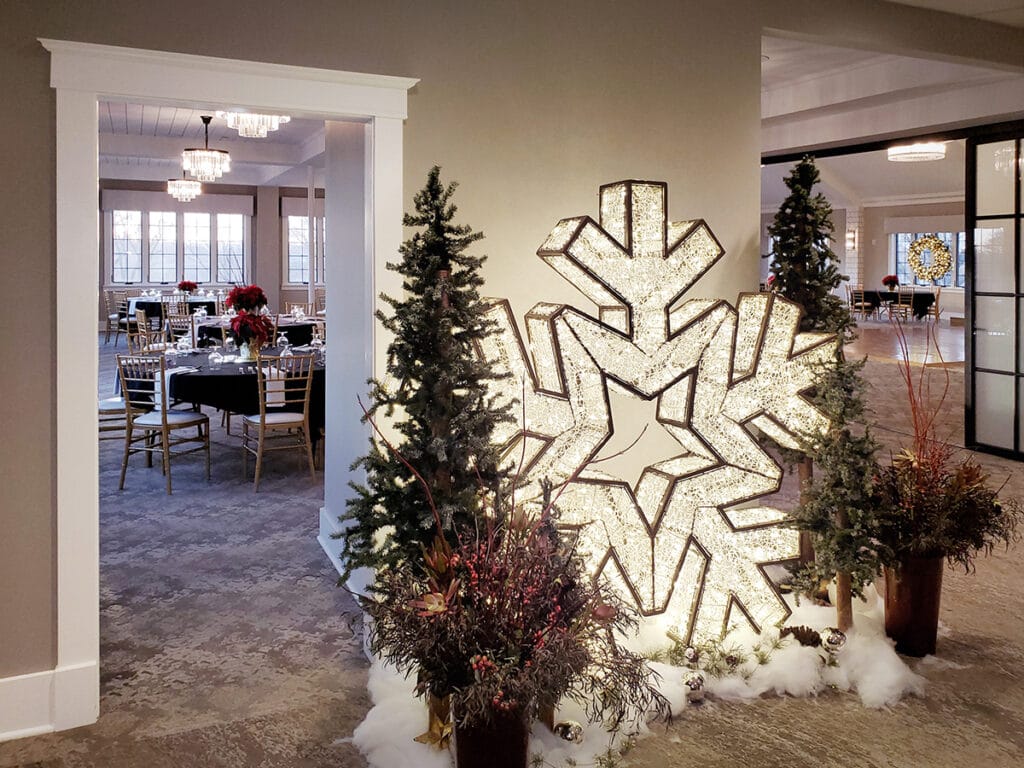 The St Joseph Country Club established in 1898 is the oldest Country Club west of the Mississippi River and WindsorONE is honored to be a part of it.  
https://www.peppertreelane.net/
https://elcrawford.com/
https://stjosephcountryclub.com/