Pocket doors and cubbies and bunk beds, oh my!
I'll stop writing about Platinum Homes and Custom Trim and Rails when they stop doing amazing work.  Dan "the man" Rule, owner of Custom Trim and Rails, showed off some of his pocket doors in one of his projects.  He will also be dressing the lid of this outdoor living space with some WindsorONE shiplap.  Can't wait to see how it turns out.  He loves using WindsorONE on pocket door and custom closet space because it's a bit thicker and sturdier than other trim boards.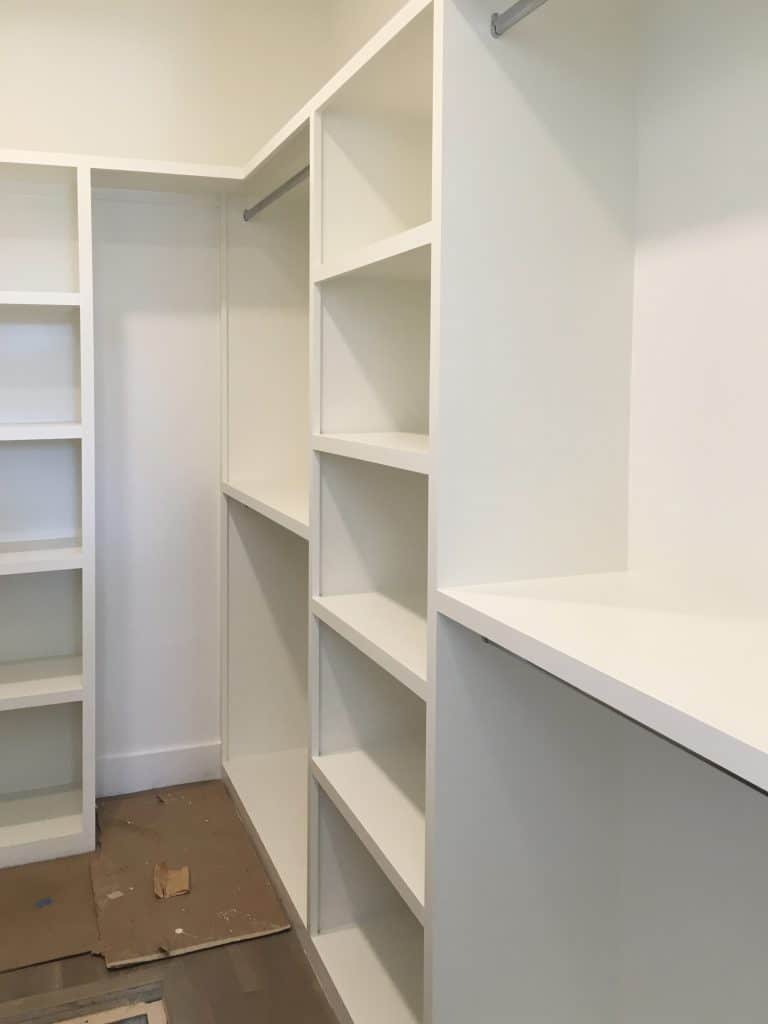 The ceilings in this home were truly impressive, not WindsorONE, but worth taking a look.
After we picked my jaw up off the floor Dan sent me around the corner where his guys, Dusty and Glen were happy to show off the bunk room they created out of shiplap.  You may remember seeing Dusty and Glens handy work in a certain home on Cedar Creek Lake.
A big thank you goes out to Dan, Dusty, Glen, and Dakota from Custom Trim and Rails  as well as Paul and Mr. White from Platinum homes.  Wilson Plywood provided all the WindsorONE shiplap and trim boards for these homes and can help you too!