A Modern or Traditional Farmhouse?
Farmhouse, in and of itself is not exactly a style of home. Originally it was considered more of a functional aspect; upon which styles were applied (Rustic Farmhouse, Dutch Colonial Farmhouse, Greek Revival Farmhouse, etc.) As it's been surging in popularity in recent years, the concept of a Farmhouse home has evolved.
Over the years, we've seen the WindsorONE community of builders & architects take cues from both contemporary homes and the classic styles of yesterday, to create homes with a farmhouse feel.
We've curated a portion of these images in the new "WindsorONE Farmhouse Idea Book" which you can download below. More than just shiplap, you'll see v-groove & beadboard as well as S4S trim used throughout. Here are some excerpts: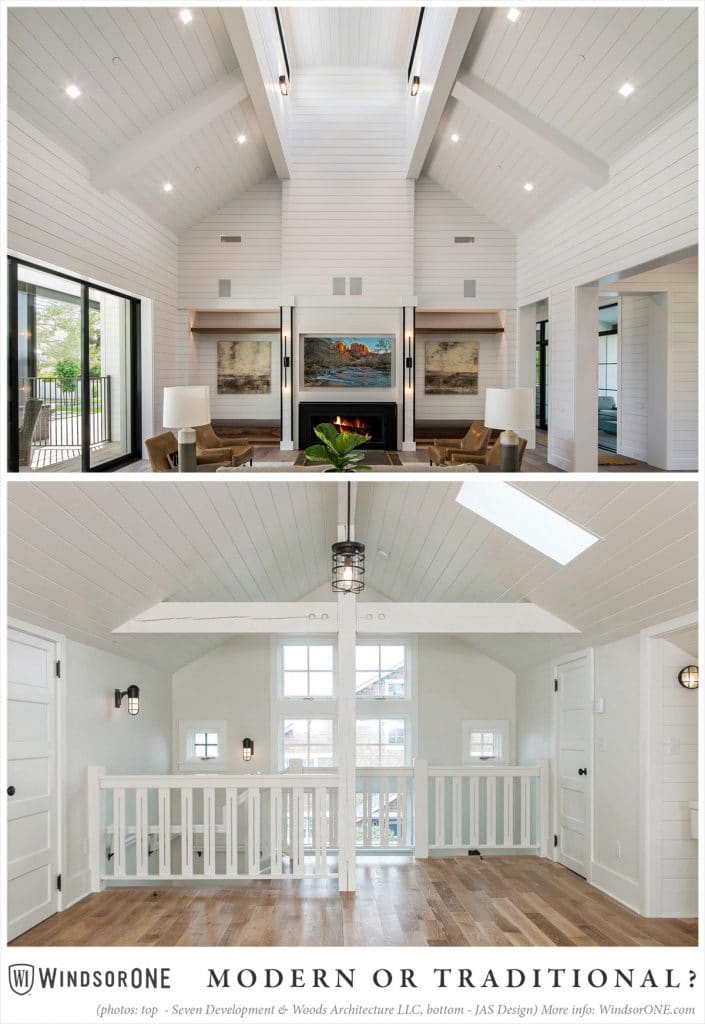 While the modern living space is filled out with WindsorONE Shiplap, and the traditional uses WOTG V-groove for the ceiling, the approach is similar: Walls and ceilings are opportunities for crisp clean lines to enhance and draw the eye throughout the space.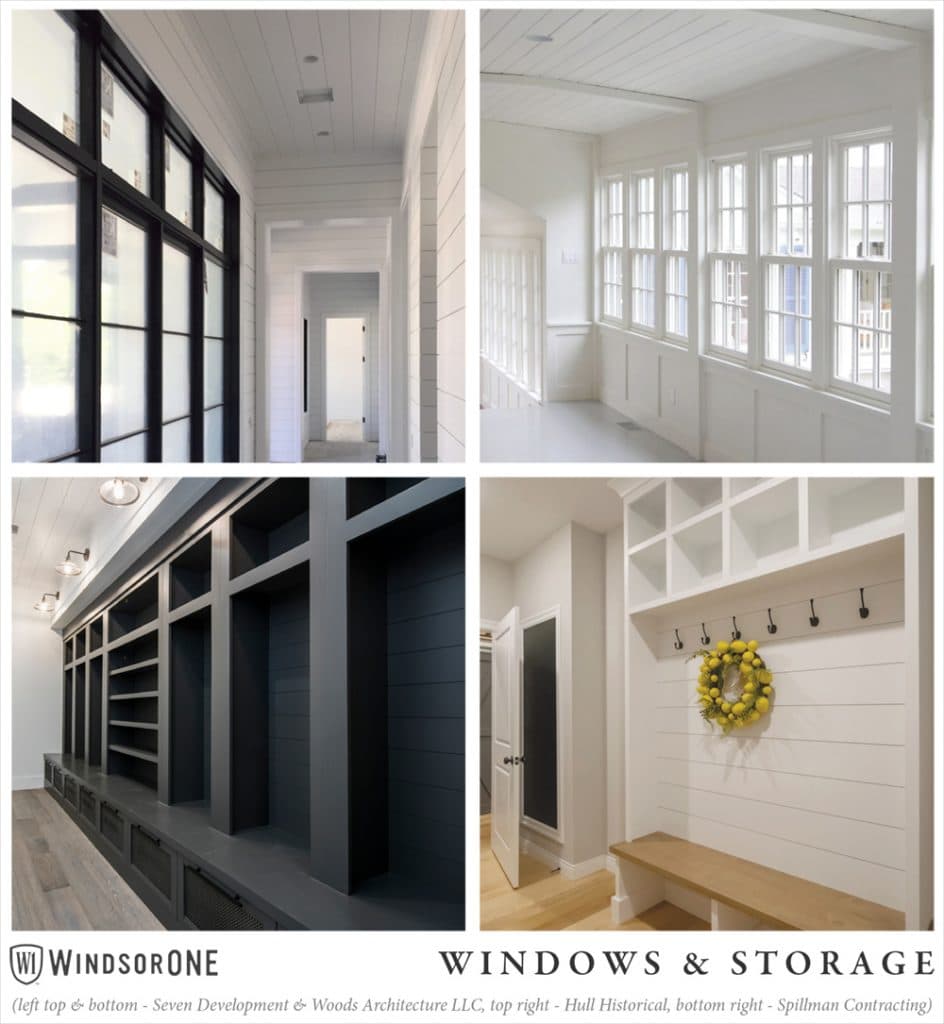 Above, a comparison of 2 hallway/window bay spaces and 2 storage areas. It's interesting to see how both storage shelving and benches use S4SSE trim and shiplap, but yield completely different results with contrast & proportion.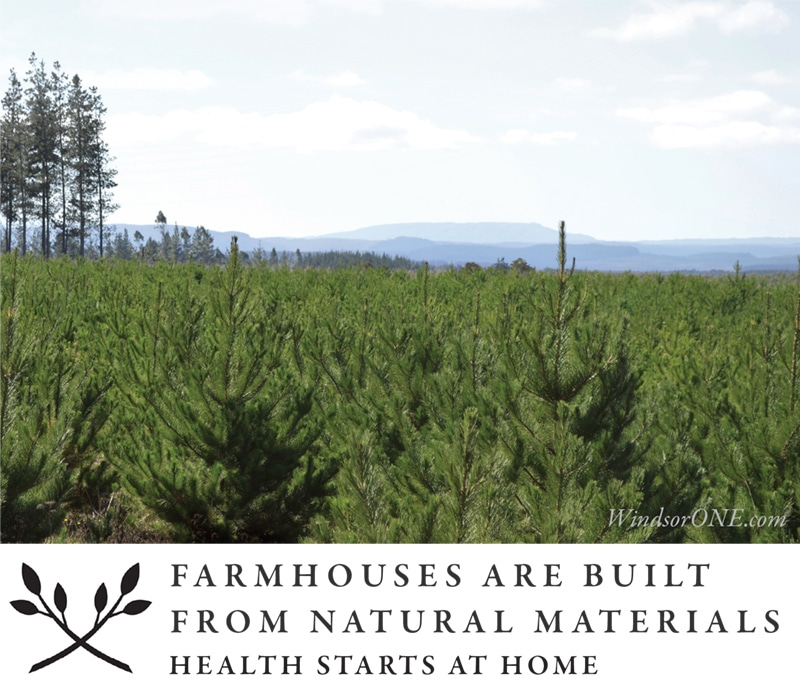 All WindsorONE products are made from wood that is harvested sustainably and our mills all use zero-waste manufacturing practices; every part of the tree is used and the waste from our mills is all recycled. All WindsorONE products have a Gold Indoor Air Quality Rating, which means it is a building material with no harmful off-gassing; safe to use anywhere in your home. Health Starts at Home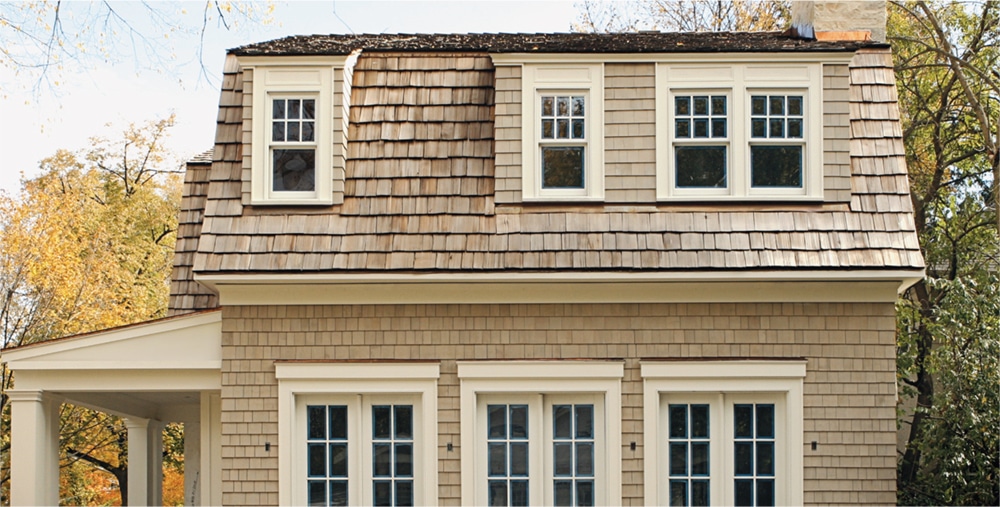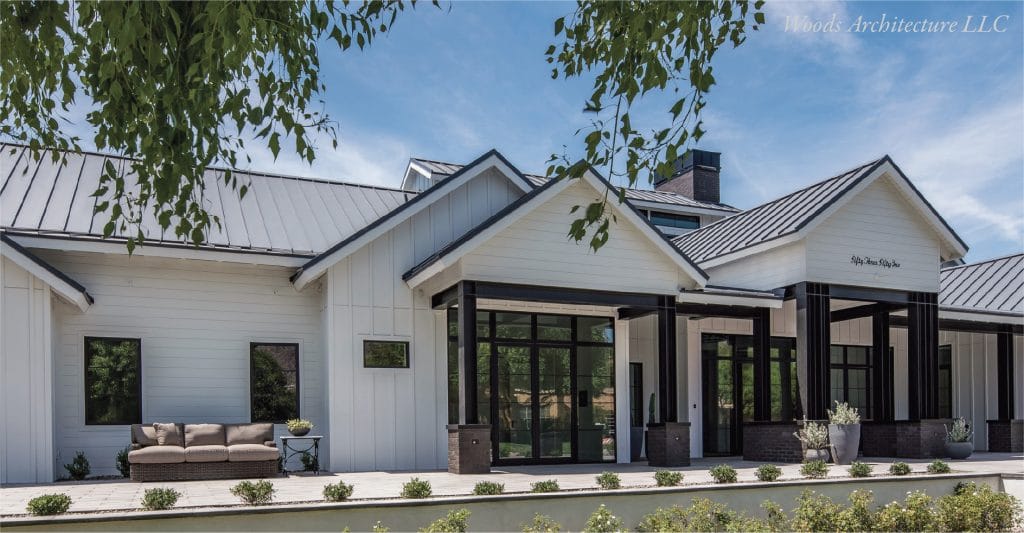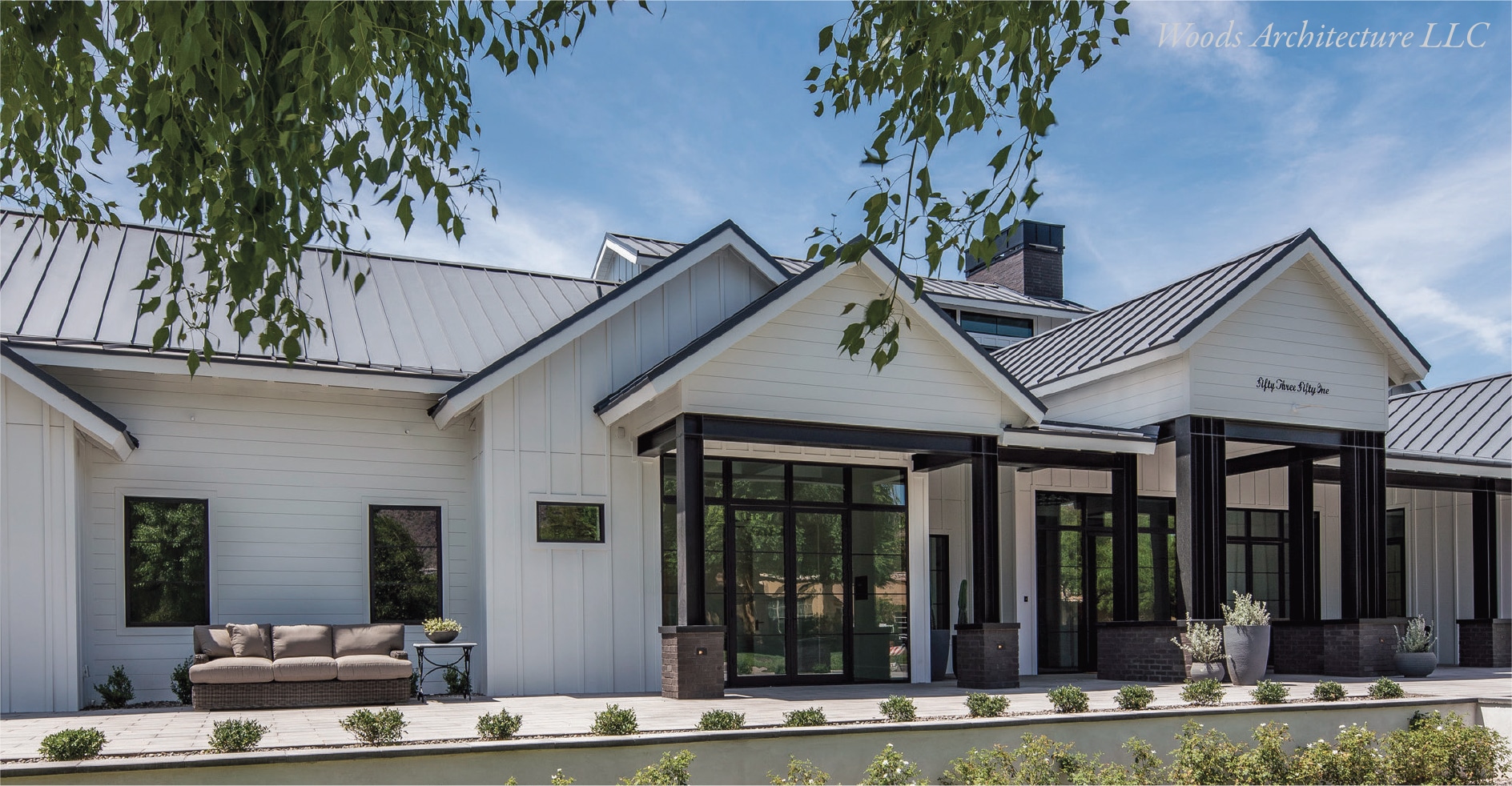 Above, contrast between traditional and modern style farmhouse exteriors.
WindsorONE OFFERS A PROTECTED BOARD WITH A 30-YEAR WARRANTY*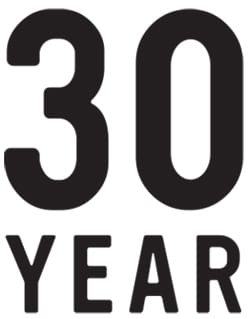 Safe for the interior, durable for the exterior. WindsorONE Protected boards offer a 30 Year Warranty* against rot, insects and mold. This proprietary Tru-core technology is an ecologically sound, water-bourne protection process. Great for porch lids, soffits, fascia, column wraps.. (Note, WindsorONE is not recommended for siding applications.. Here's a list of approved uses. (*Warranty is based on proper installation, see windsorone.com/install )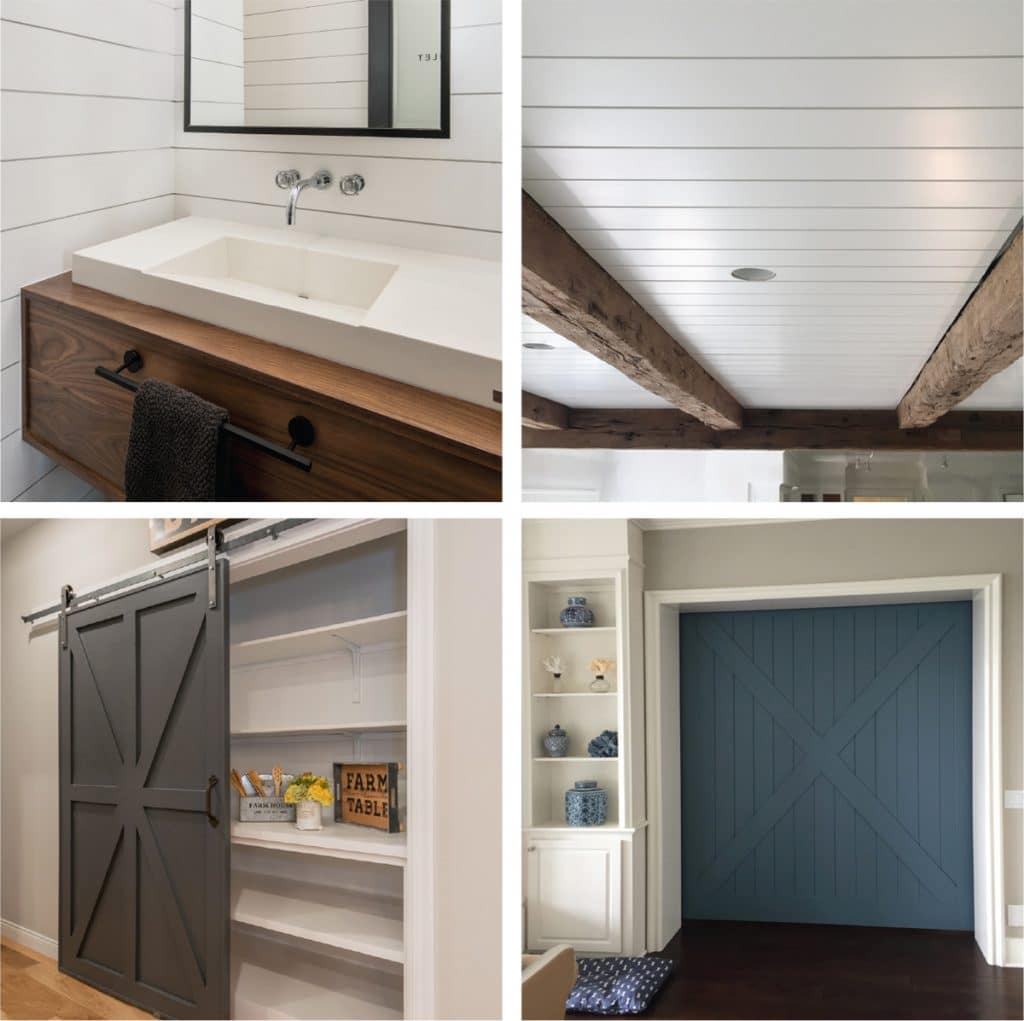 MIXING WITH STAIN-GRADE & BARN DOORS
Mixing WindsorONE with stain-grade accents is another farmhouse trend we're seeing. And of course, there are the barn doors which often involve either WindsorONE S4S or Tongue & Groove boards.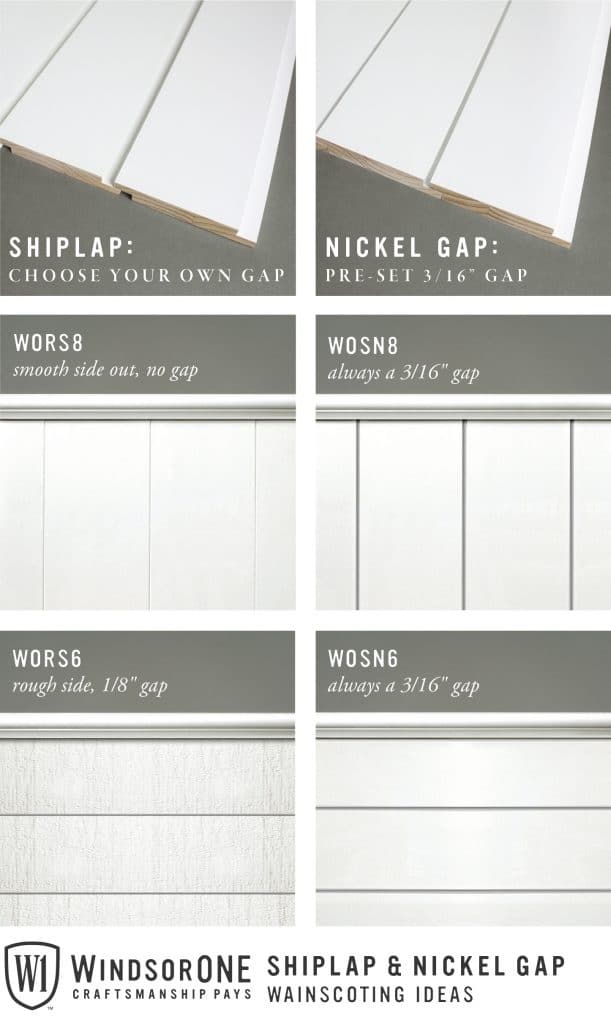 Primed wood precision shiplap & nickel gap boards are perfect for Farmhouse homes.
Beadboard, v-groove, plantation and S4S for your walls and ceilings, if you're looking to mix it up from the shiplap look.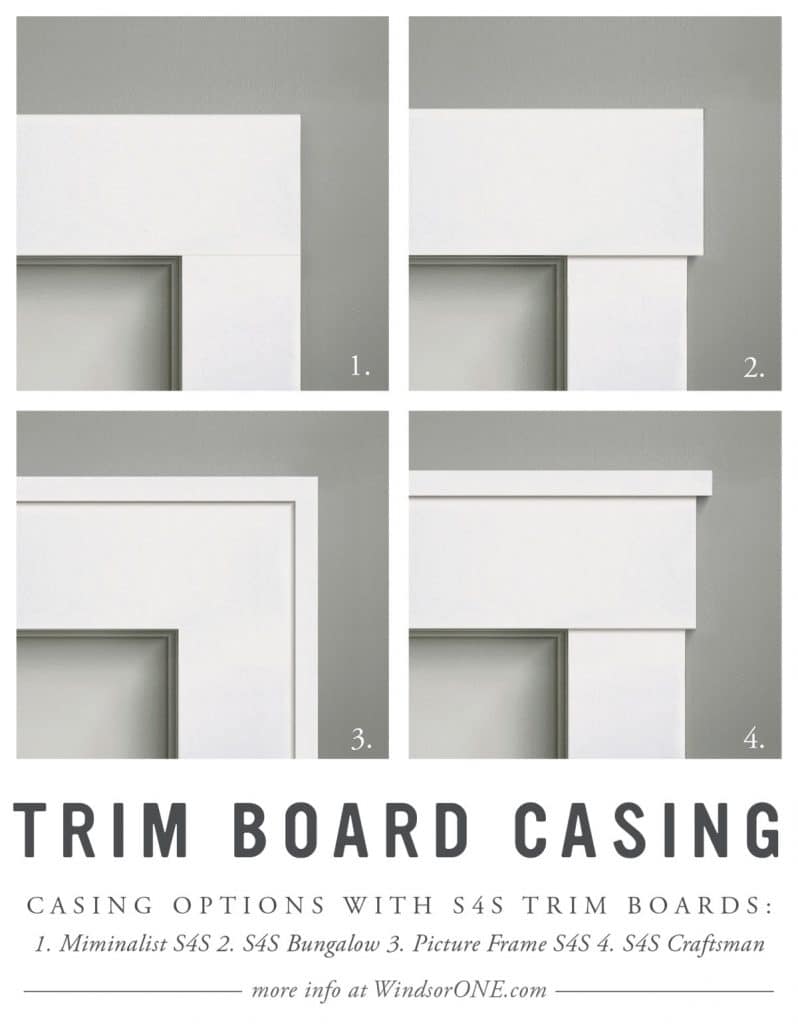 Trim board casings comprised of S4SSE combinations, offer a paired down clean lines for window & door casings.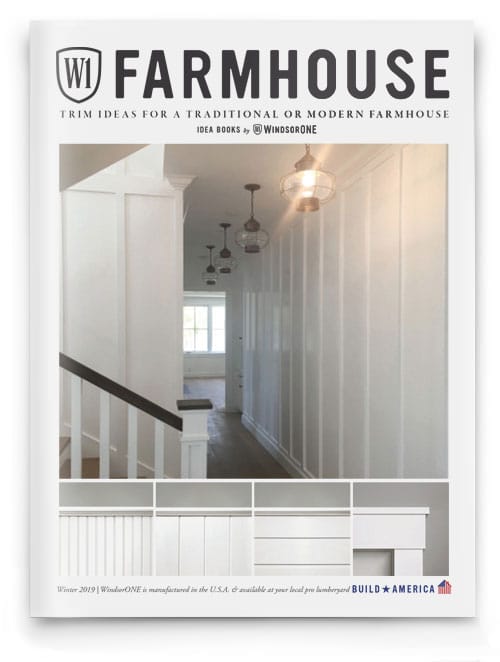 DOWNLOAD A COPY OF THE WindsorONE FARMHOUSE IDEA BOOK