The Modern Farmhouse: Shiplap & Other Trim Ideas

Woods Architecture LLC & Seven Development collaborated on this modern farmhouse residence in Arizona with spectacular results. They incorporated the crisp clean lines of shiplap & a modern aesthetic; Then blended it seamlessly with the nostalgia of a classic American farmhouse. These guys live by the creedo 'Make Craftsmanship Great Again,' (see a walk through of the build in progress here).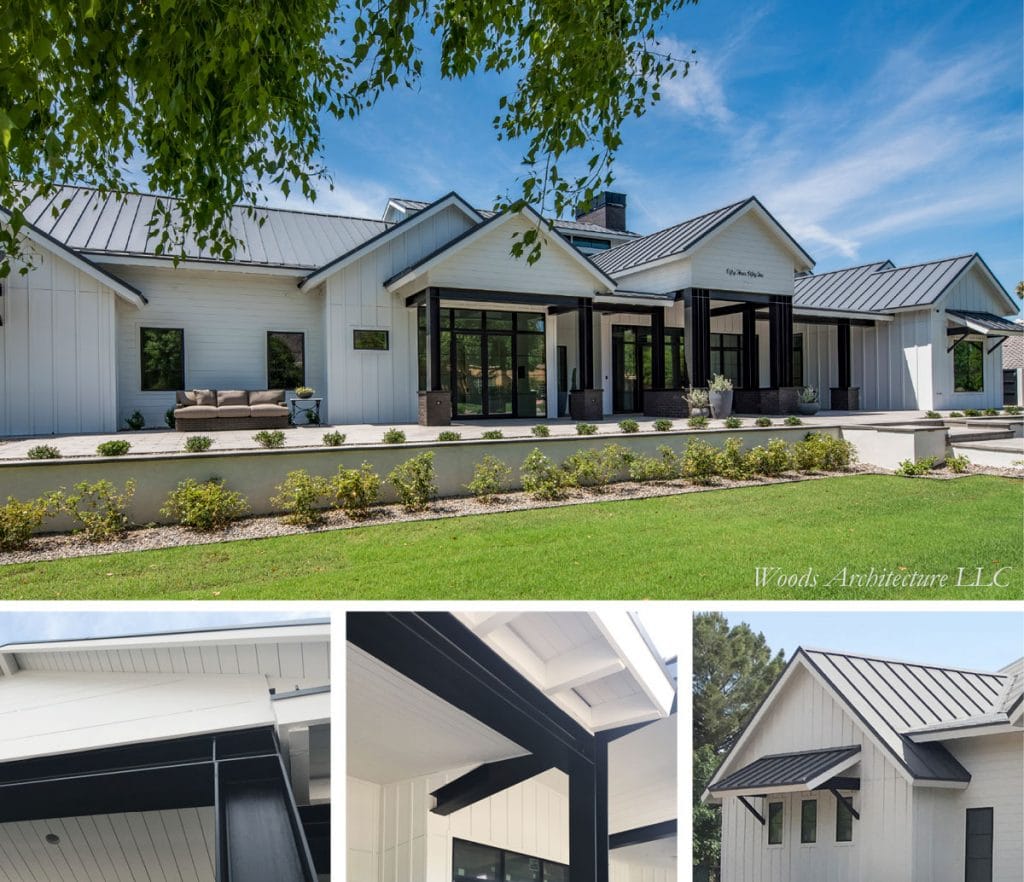 SELECTION OF MATERIALS FOR THE FARMHOUSE EXTERIOR
While not approved for siding applications; WindsorONE's Protected shiplap boards do have a 30 year Warranty against insects, rot and mold, it's durable for exterior soffits & porch lids. The Gold Indoor Air Quality Rating makes it safe to carry that look right inside. *NOTE, WindsorONE products are not recommended for any siding applications. Here's a list of appropriate uses for WindsorONE Protected Wood Trim Boards, if you have any installation questions, we want to hear from you!
FLOOR TO CEILING SHIPLAP
Shiplap helps make the most of this great room, enhancing architectural features like the overmantel and rafter space above.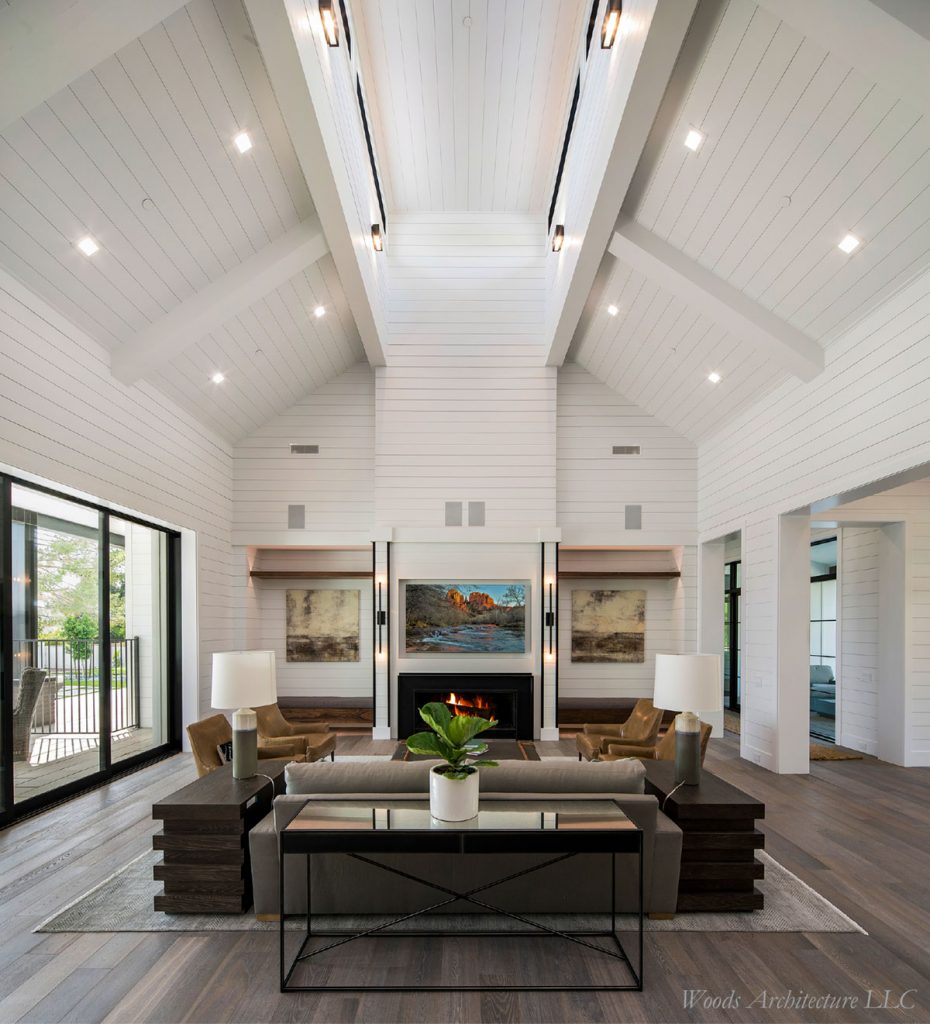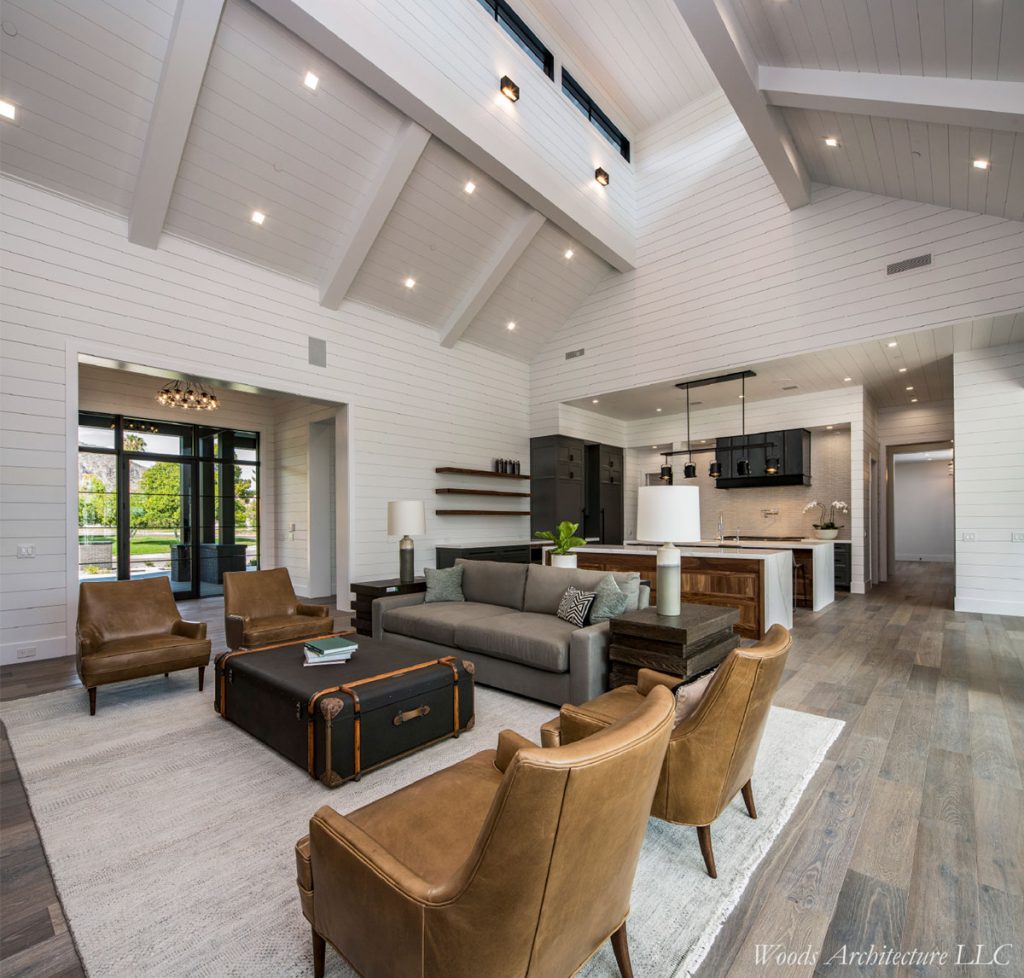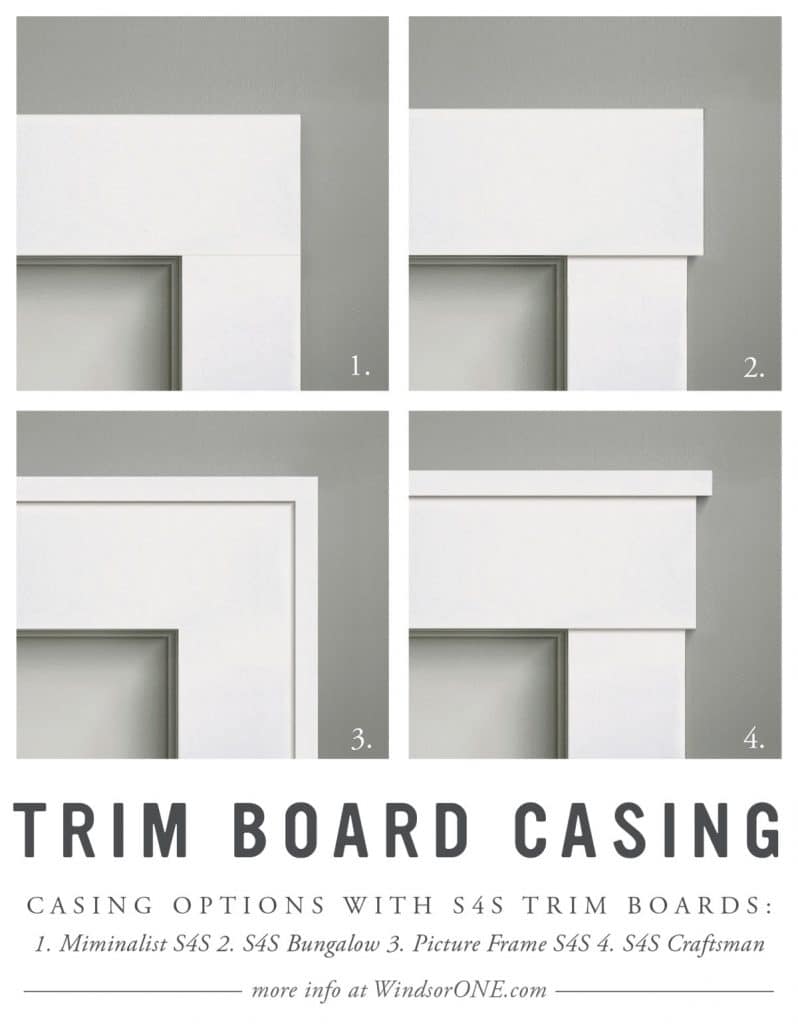 Minimalist casings are often found in both modern & traditional farmhouse projects. Above are 4 examples using WindsorONE S4SSE Trim Boards.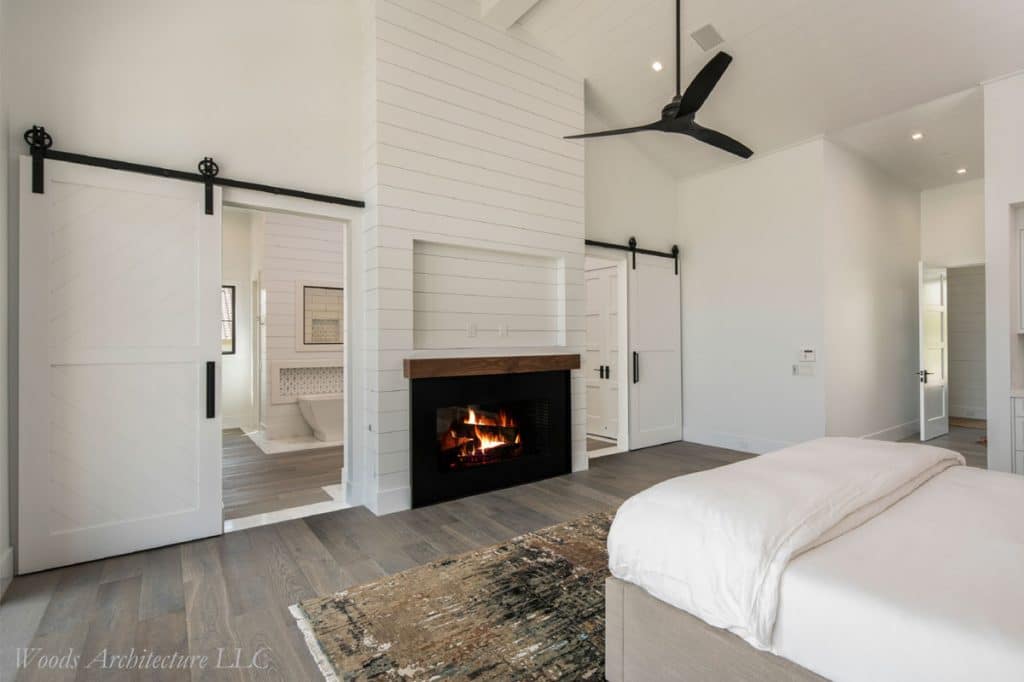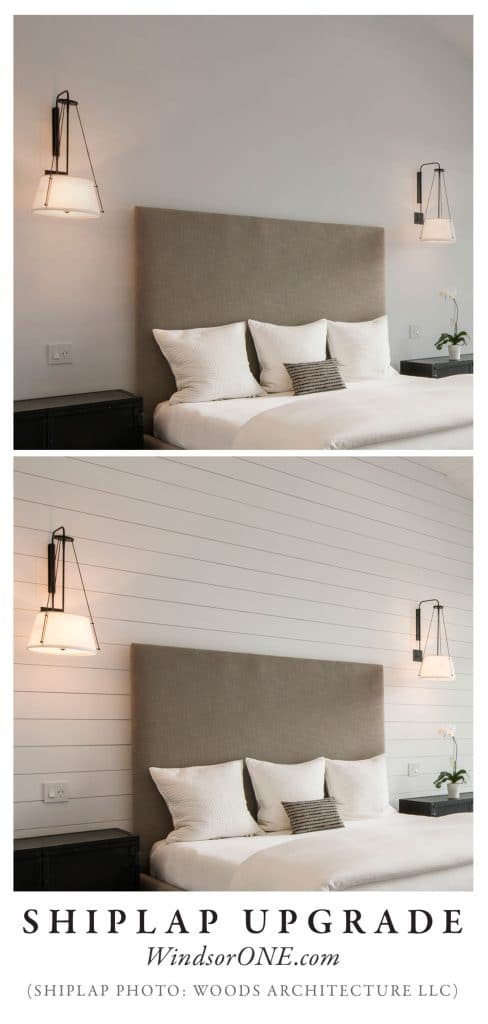 STORAGE & BUILT-INS
Plenty of built in storage was included on this project. A mix of colors and functions, all pull together to make the space work. Stain grade shelf accents, wine storage as geometric art, strategically placed lighting.. and they left the shiplap uninterrupted, (nice touch on black shiplap storage wall!)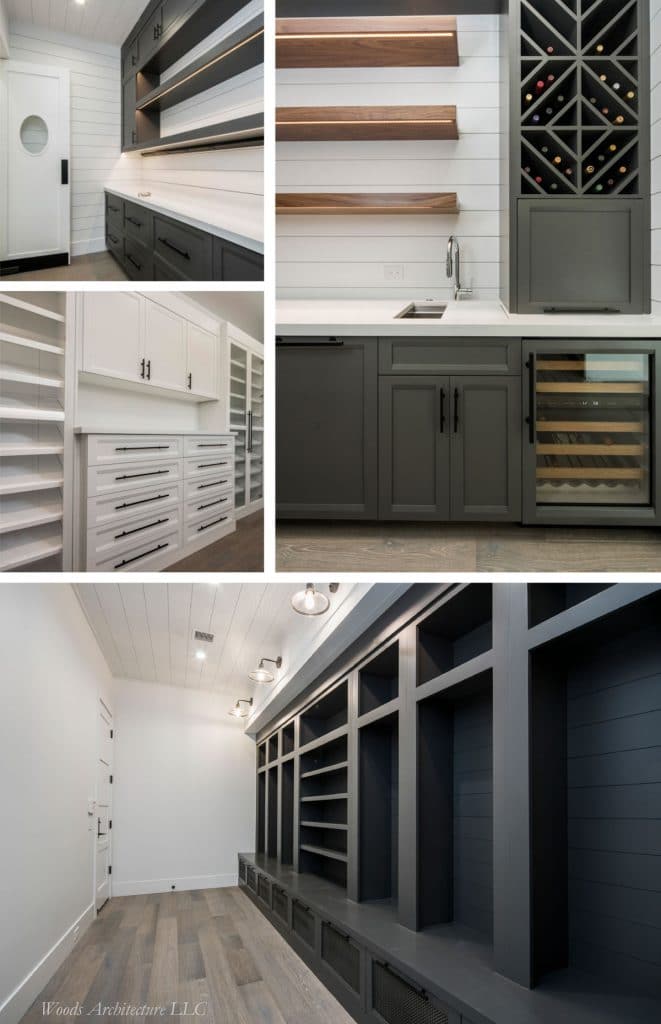 SHIPLAP IN THE BATHROOM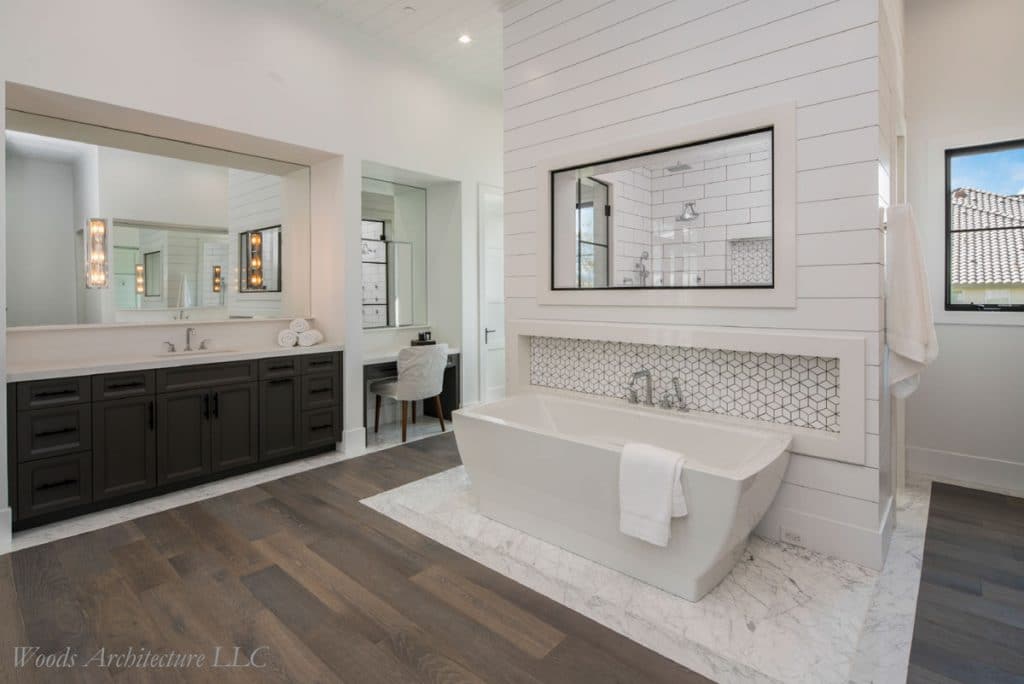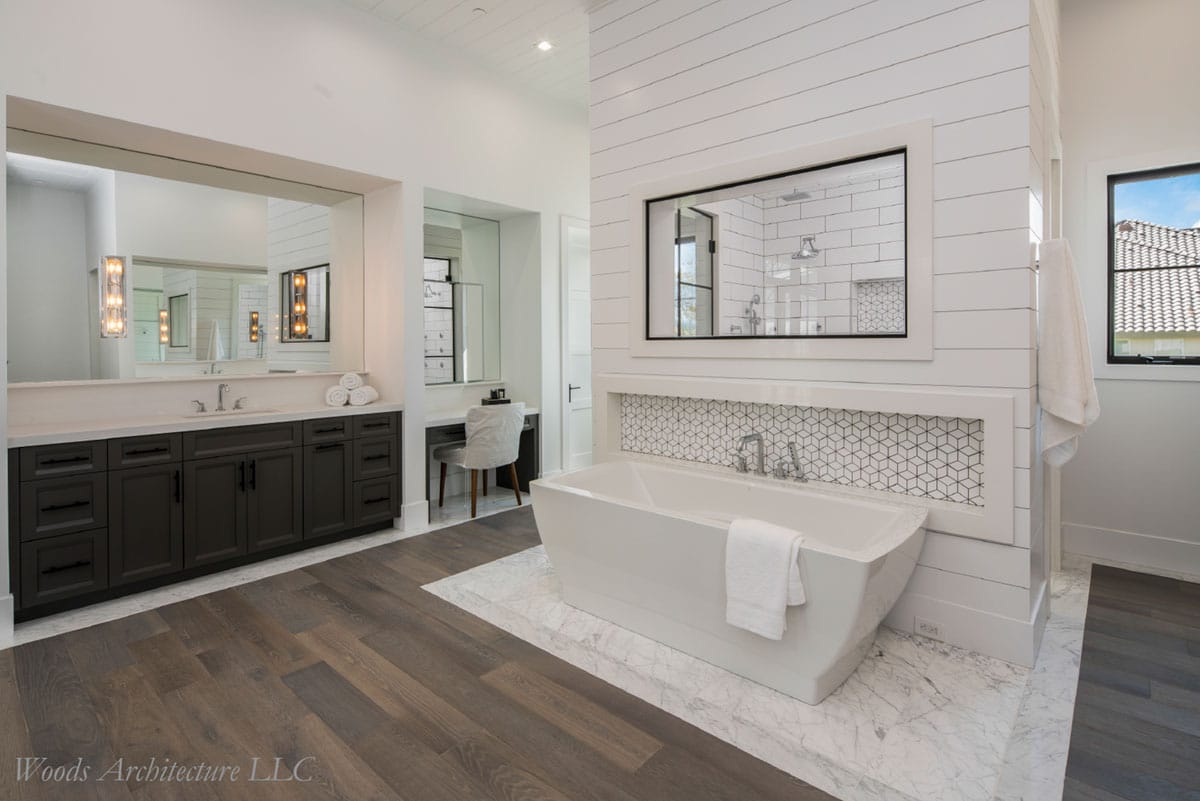 SHIPLAP VS. NICKEL GAP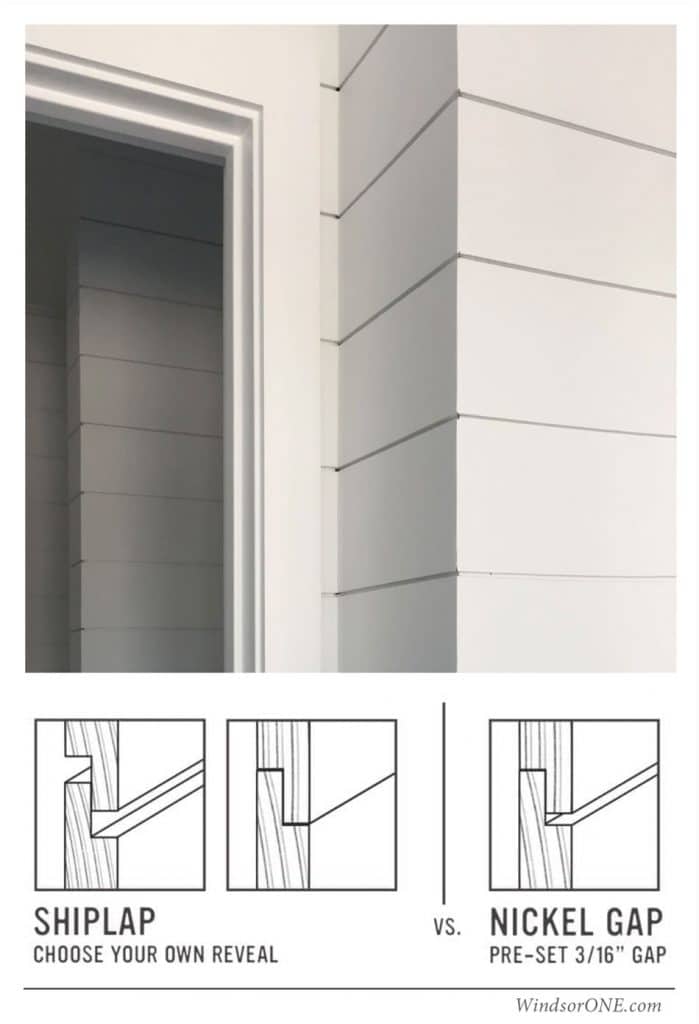 WindsorONE offers 2 types of primed wood boards to recreate this look:
SHIPLAP: Choose your own reveal, Reversible/ Smooth or Rough-Sawn, Protected with a 30yr Warranty.
NICKEL GAP: Consistent pre-set gap for easier installation, Smooth Finish, Available in Traditional only.
If you're looking to Make Craftsmanship Great Again, and bring the same look/feel to your next project; the Farmhouse Idea Book guide below might help. It's full of ideas for a Traditional or Modern Farmhouse and everything in between: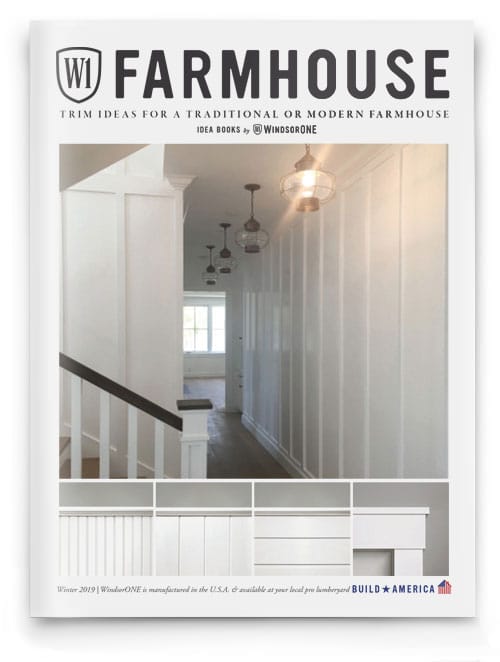 DOWNLOAD A PDF OF THE FARMHOUSE IDEA BOOK
Thanks again to Woods Architecture LLC & Seven Development for sharing images of this project, excellent work! Shoutout to Capital Lumber & 84 Lumber in Chandler for supplying the material!