Making Craftsmanship Great Again: The Willing House (Part 2, Stairs & Entryway)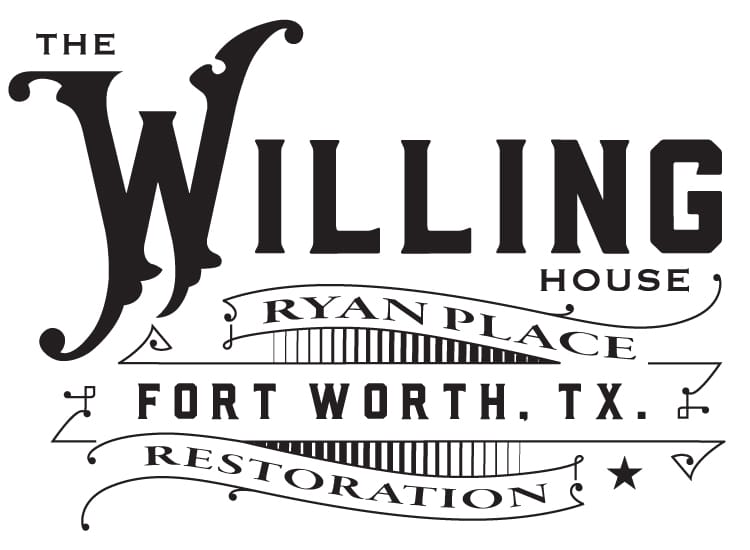 This is about lovingly restoring a house.. that when you walk in, you'll be walking back in time…" -BH
(Part 2 of 4) Brent & the team at Hull Historical aimed to preserve all the details on this restoration project. Moving from the exterior to the interior, this historic staircase makes a great first impression. Stairs have always been a special place of distinction in the home, and this stairway is no different. This is a great Arts and Crafts newel and balustrade arrangement.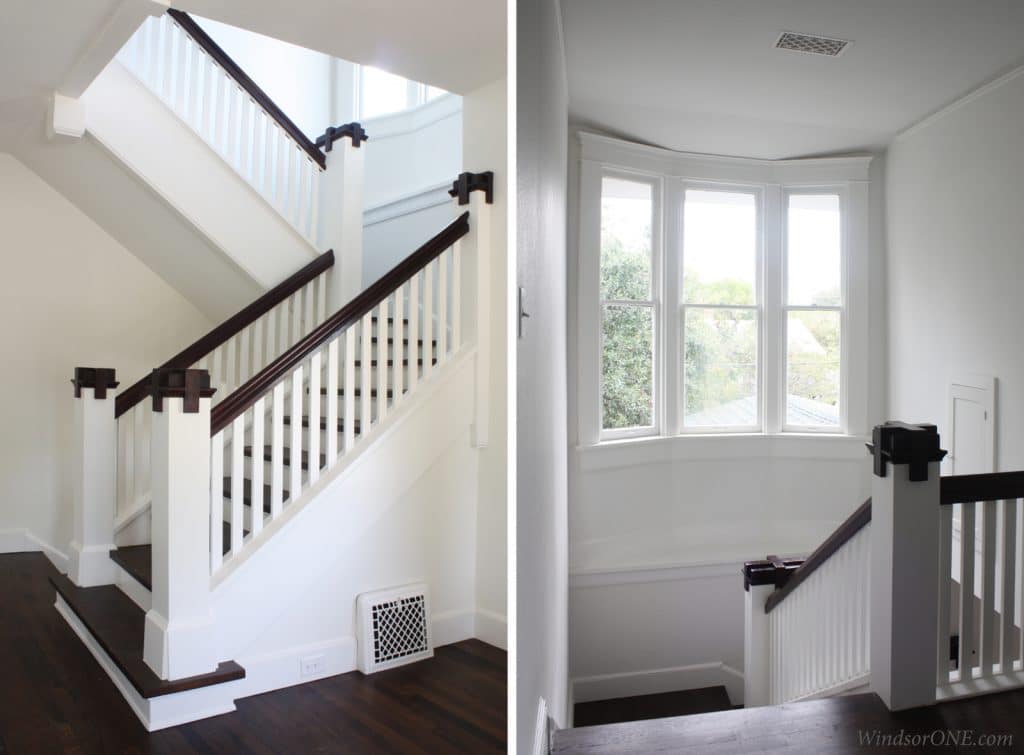 Detail of original newel post, and ample light coming in through landing windows. Window trim pieces were restored, when restoration was possible WindsorONE trim boards and moldings were used.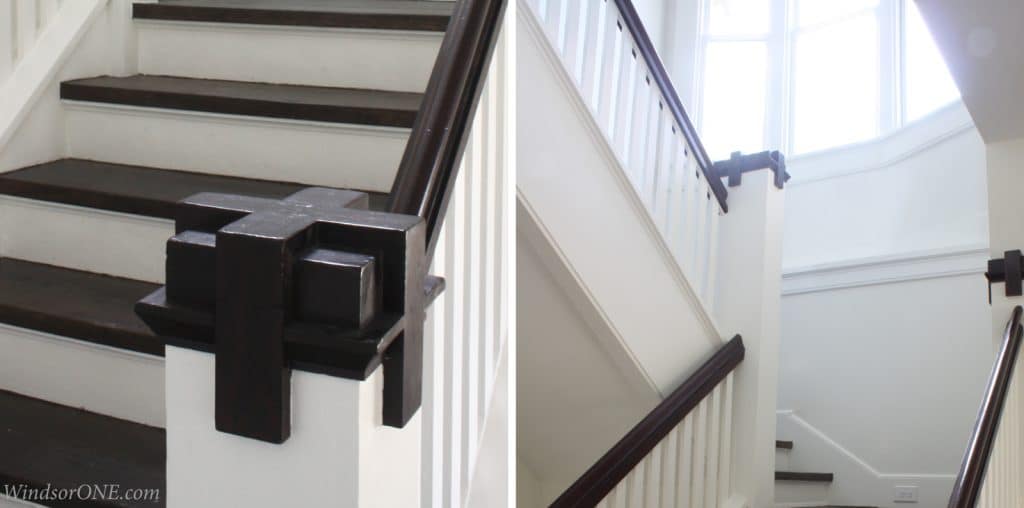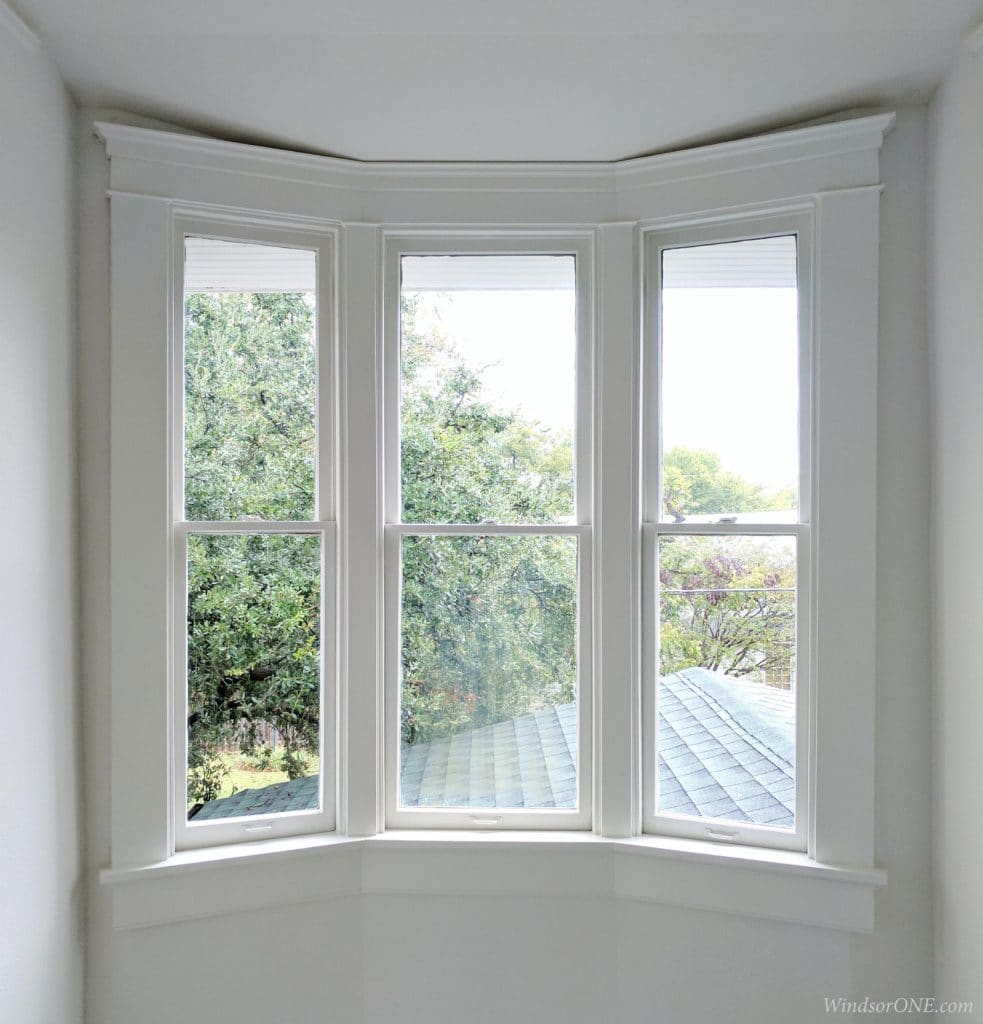 The original light fixture was also preserved: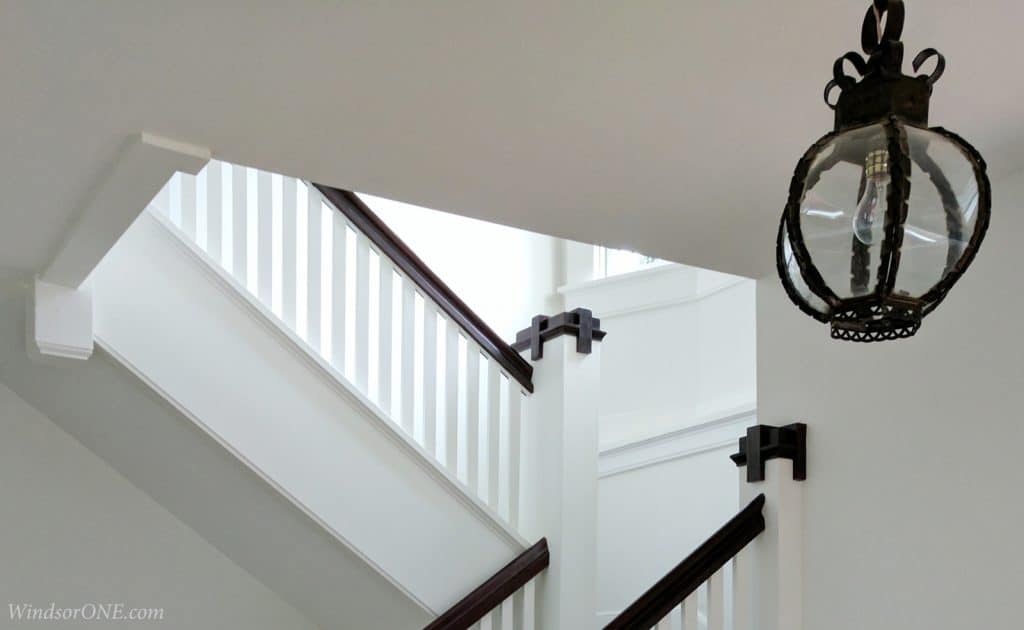 Furnished pic of front entry way: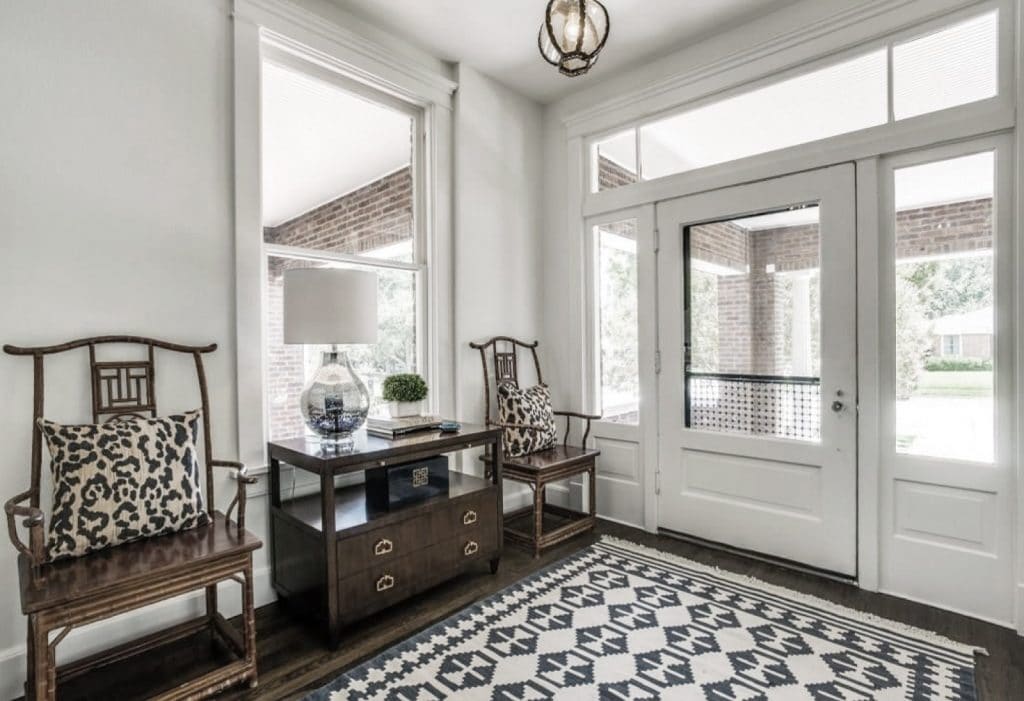 photo credit: BurtLadner.com
Saving beautiful historic features, before & afters: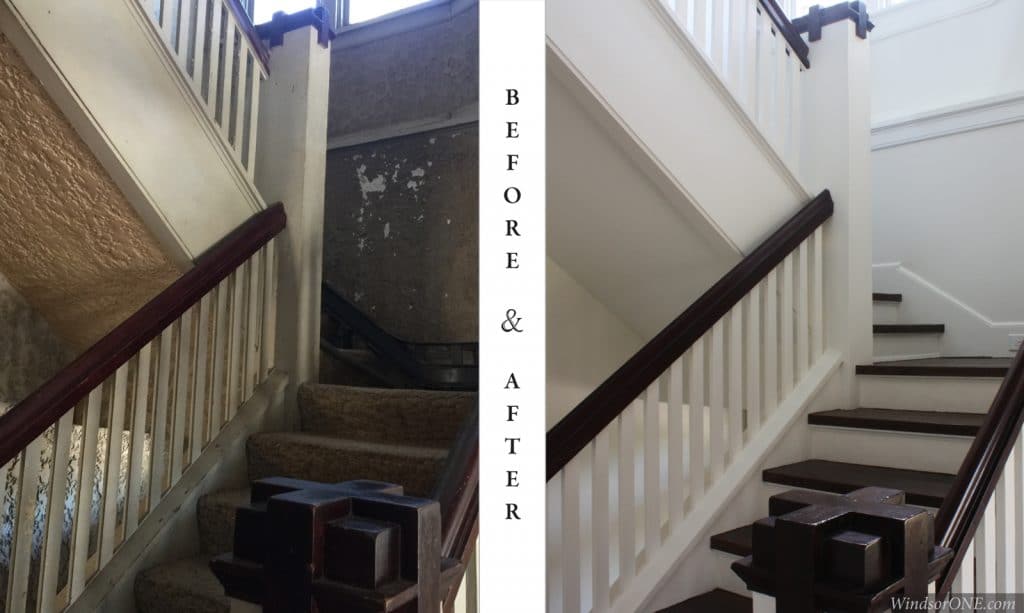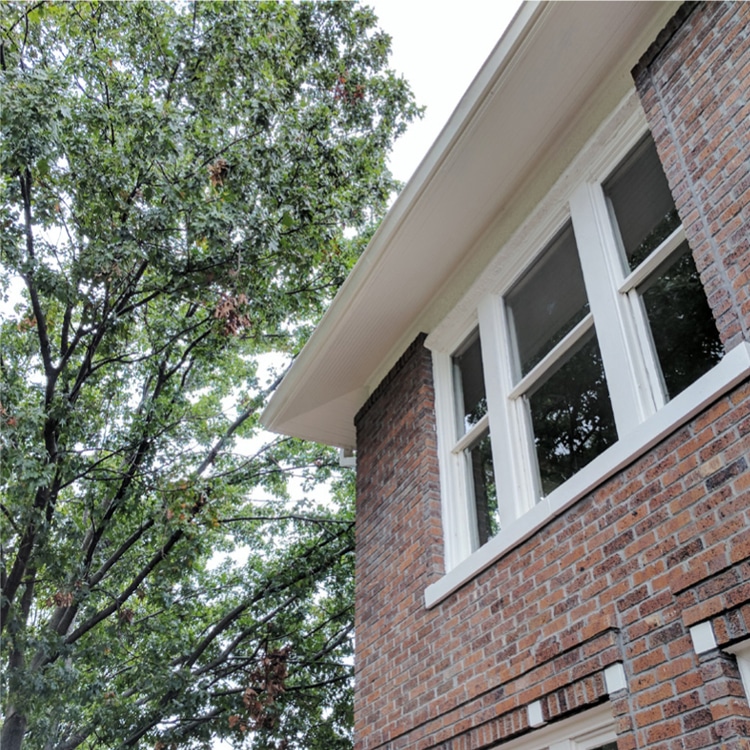 Stay tuned for Part 3.. you can also subscribe for updates.
Catch up on Part 1, which is all about the exterior renovation here.
This home fully restored by historic millwork expert Brent Hull & the team at Hull Historical is currently available for purchase. Learn more here.