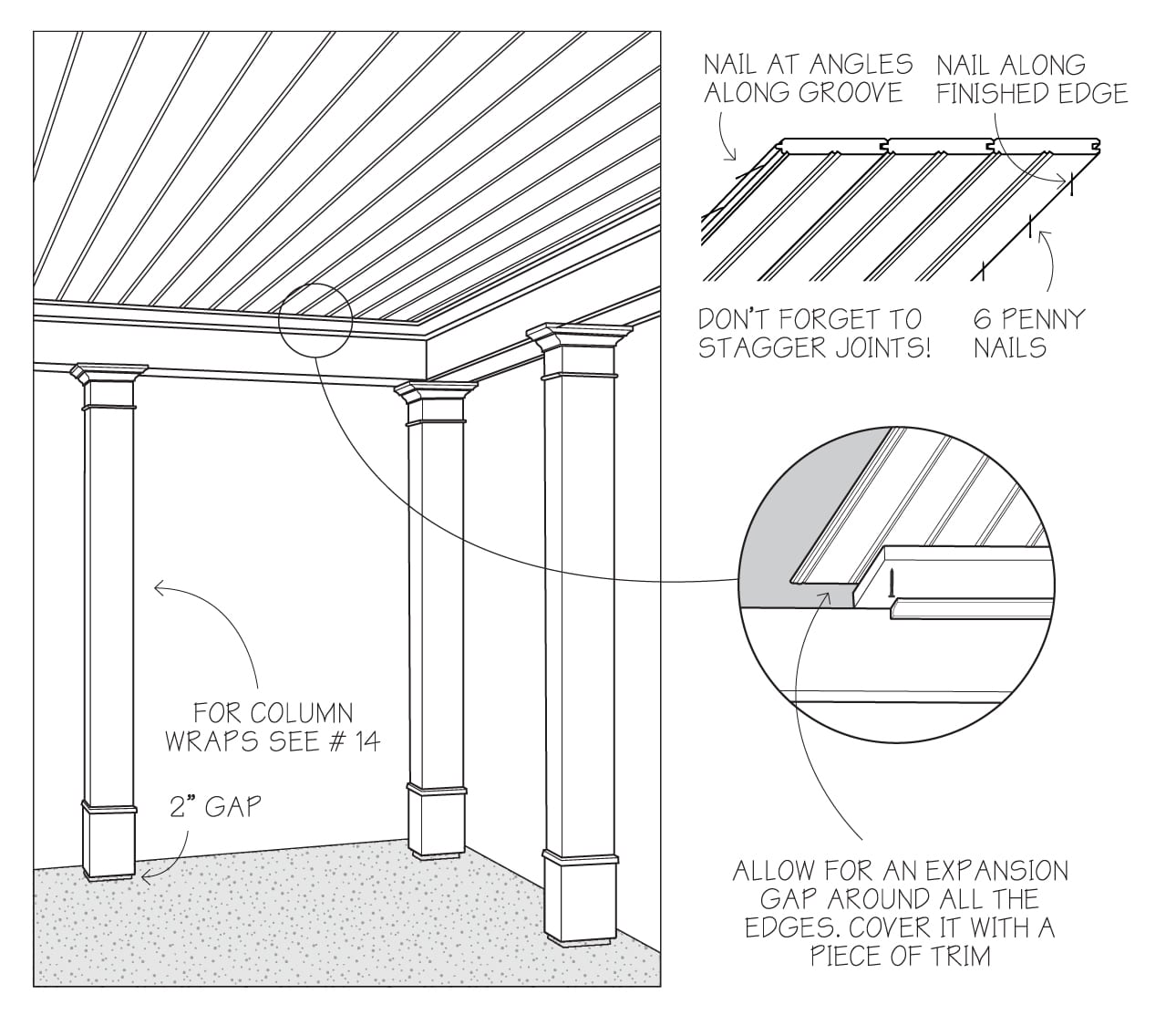 Always isolate beadboard
Always isolate beadboard from framing members and soffit/attic spaces. Moisture and humidity and any water intrusion will alter the moisture content of beadboard and could radically affect the installation.
Provide adequate ventilation
Provide adequate ventilation for all beadboard installations, and use best building practices to provide for normal swelling and shrinkage. Further protect against adverse swelling and shrinkage by breaking up long spans with beams or other decorative trim.
OTHER TIPS
CHECK MOISTURE CONTENT: For the exterior, never install bead board with a moisture content higher than 18%. (For interiors, acclimate the beadboard until it reaches the in service moisture content of about 10%).
HOUSEWRAP: Prior to installing beadboards, soffits must be sheathed and wrapped with house wrap.
VENTILATION: When wrapping soffits and exterior ceilings, take care not to block attic ventilation mechanisms.
CHAMFER THE ENDS using a 45 chamfer bit on a router to accent the joints and allow the boards to move without affecting the overall appearance.
STAGGER JOINTS of beadboard in ceiling and soffits.
NO CAULK OR GLUE; Never caulk or glue beadboard tongue-and-groove joints.
NO BRADS UNLESS; Use brad nailers only for beadboard ceiling and soffits that are protected from the weather.