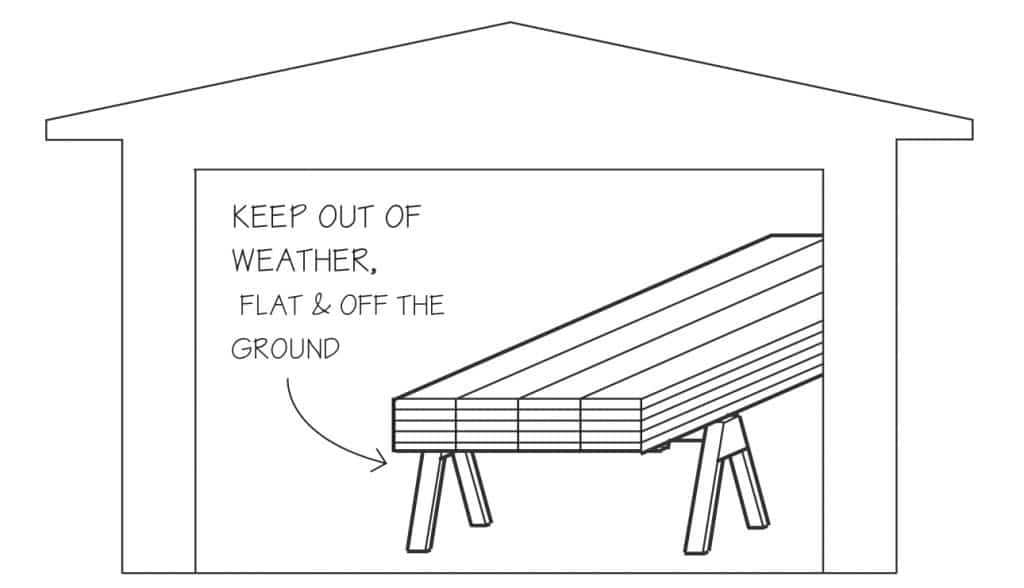 STORE IN ENCLOSED BUILDING
Until installed, WindsorONE Trim Boards need protection from direct sunlight, water saturation, and dirt. Store the WindsorONE Trim Boards flat and off the ground on stringers so that moisture is not absorbed through the bottom boards of the stack.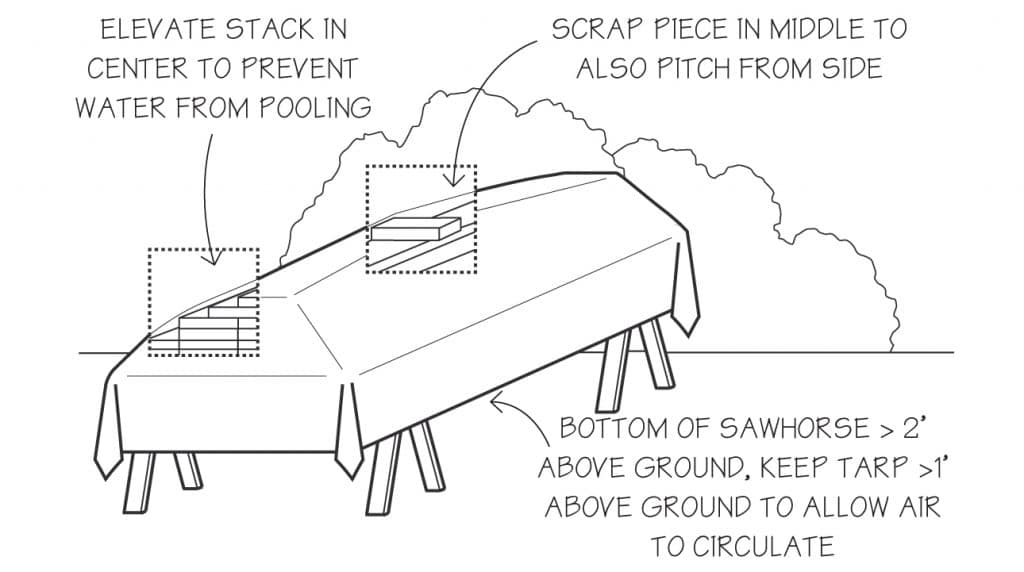 EXTRA PRECAUTIONS IF OUTSIDE
Protect with a waterproof covering elevated in the center so that water does not pool on the cover. Do not completely seal the bundle, as good air circulation is required. Ideally, WindsorONE Trim Boards should be stored in an enclosed building such as a garage prior to use.