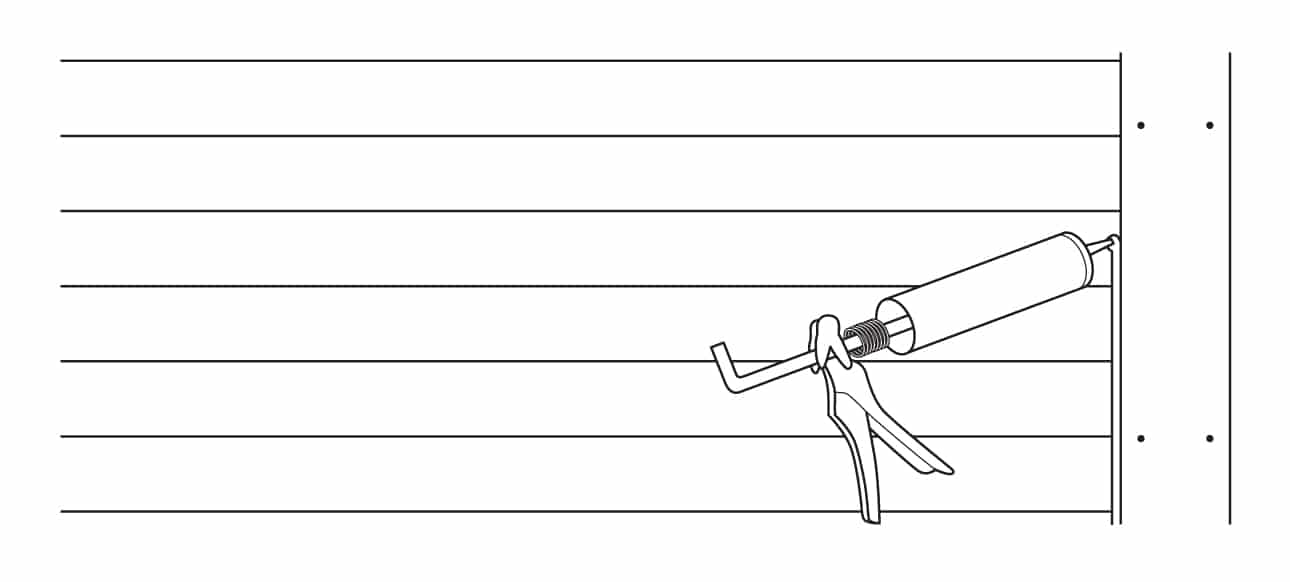 TYPE
Use exterior grade high-performance acrylic-latex, silicone, acrylic, or urethane caulks and sealants to seal gaps around windows, doors, corners, and other exterior joints that are exposed to potential water intrusion.
REQUIRES MAINTENANCE
Caulking is not a permanent solution and as such requires regular maintenance. If not inspected and maintained, caulking may fail and trap water, creating severe water problems. Do not rely on it as the only barrier to water penetration. Do not caulk areas that will prevent water from escaping the wall cavity (e.g., under windows and around flashing).
AVOID 3-SIDED ADHESION
The caulk should only adhere to the two surfaces that create the opening in the surface plane, not to any rigid substrate behind. For gaps wider than 1/4 inch, insert a backer rod into gaps where caulk seals are to be made, and then caulk over. In all cases, follow the caulking manufacturer's recommendations.