The Idea Gallery
Join the hundreds of builders & architects who have shared their WindsorONE projects!
Click here to show off your work!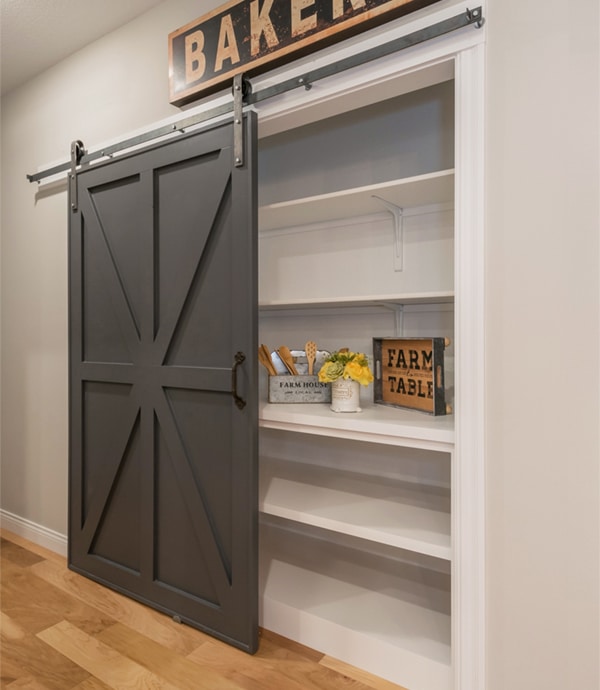 Barn Door Kitchen Pantry
A dark gray barn door adds an accent to the kitchen, while offering a stylish solution for more kitchen storage.
credit: Spillman Contracting
Read more about this project here.
More Storage & Built-in Ideas