The Idea Gallery
Join the hundreds of builders & architects who have shared their WindsorONE projects!
Click here to show off your work!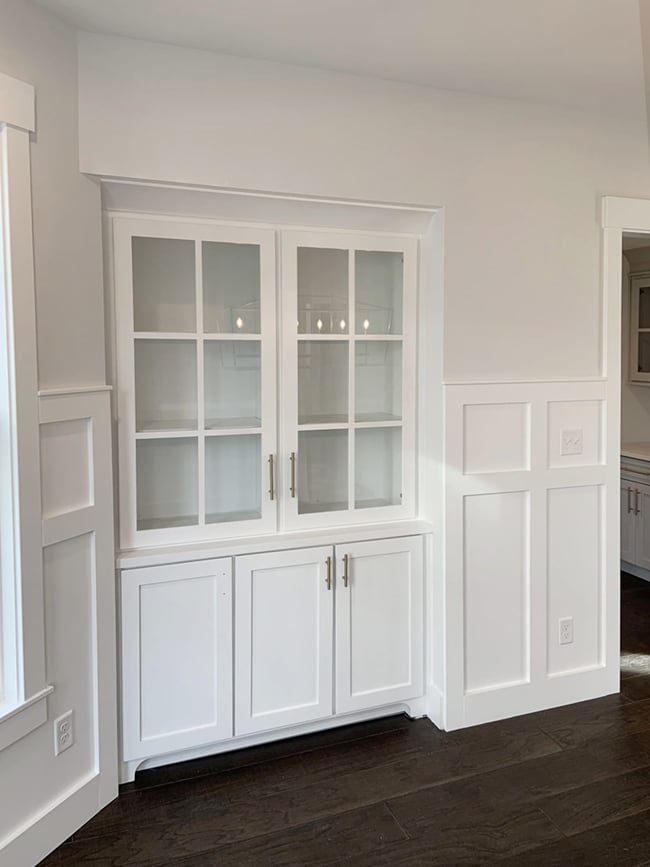 Built-ins with Display Case & Wainscoting
Beautifully done recessed built-in with display cabinet. Shaker cabinet doors coordinate well with S4SSE trim on wainscoting.
credit: Kennedy Homes
Read more about this project & see more pics here.
More Storage & Built-in Ideas