The Idea Gallery
Join the hundreds of builders & architects who have shared their WindsorONE projects!
Click here to show off your work!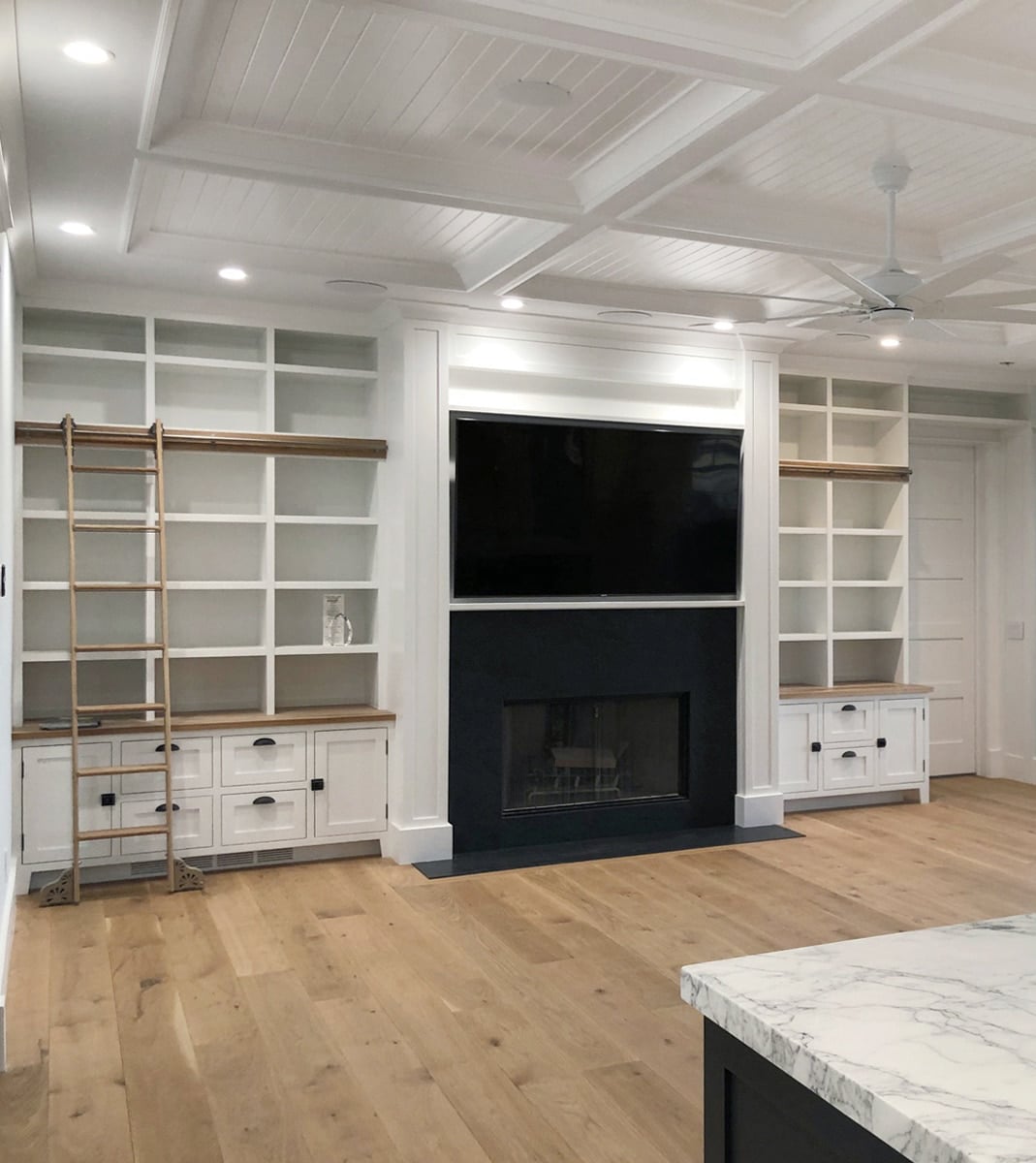 Wall of Storage Around the Mantel
Living room with floor to ceiling storage space. Nice touch with the rolling ladder. Mantel columns in also in WindsorONE S4SSE Trim Boards, frame out perfectly aligned black mantel surround & tv. Ceiling also featured box beams & beadboard trimmed with WindsorONE.
credit: Jim Fox
Read more about this project and see more photos here.
More Storage & Built-in Ideas