The Idea Gallery
Join the hundreds of builders & architects who have shared their WindsorONE projects!
Click here to show off your work!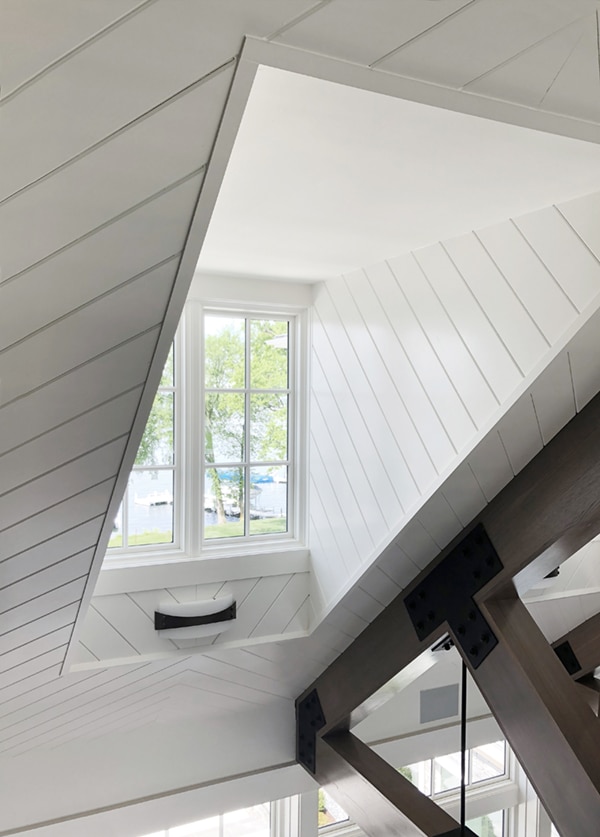 Diagonal V-Groove into the Dormer
WOTG V-Groove wraps from the ceiling into dormer space. Spot on alignment of transitions around corners.
credit: Matustik Builders
Read more about this project and see more pictures here.