The Idea Gallery
Join the hundreds of builders & architects who have shared their WindsorONE projects!
Click here to show off your work!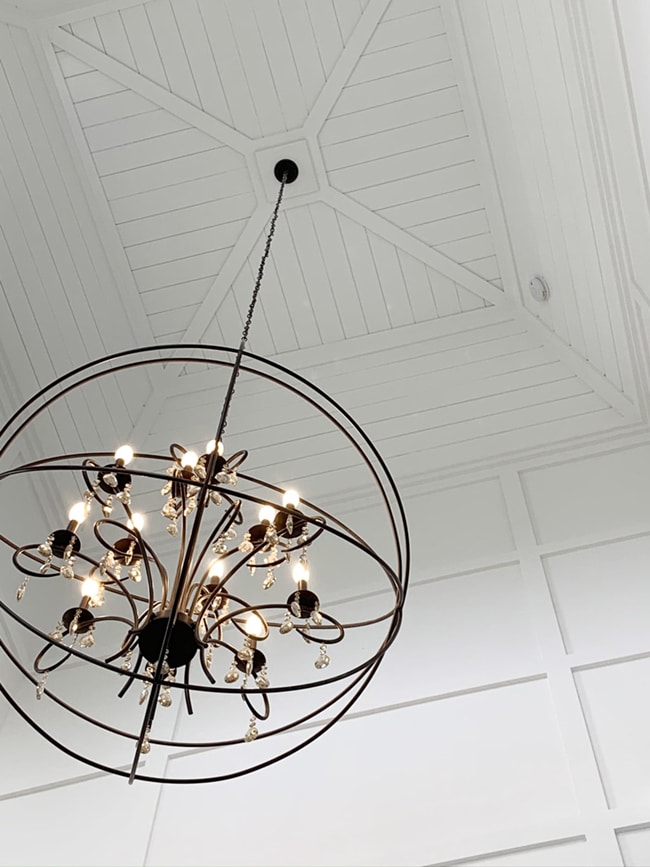 Ceiling Caps off Tall Stairwell
S4SSE trim on wainscoting, capped off by a patterned ceiling drawing the eye up to the top of this tall vestibule area. Ceiling look can be achieved with WindsorONE shiplap or nickel gap boards.
credit: Kennedy Homes
Read more about this project & see more pics here.