The Idea Gallery
Join the hundreds of builders & architects who have shared their WindsorONE projects!
Click here to show off your work!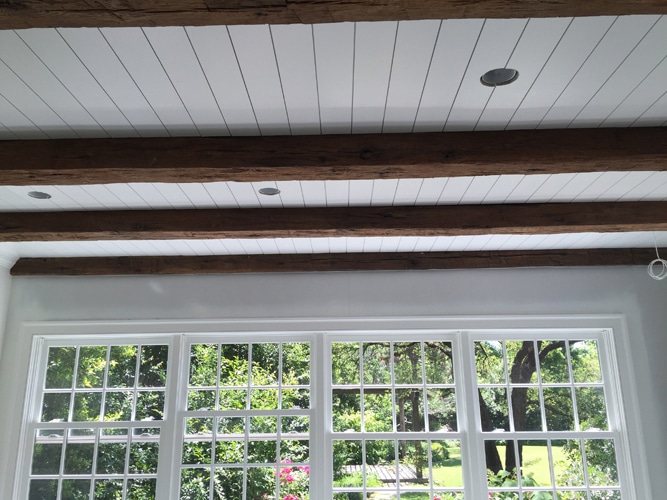 Contrasting with Natural Beams
Installing a ceiling lid between old distressed beams was made easier with the use of WindsorONE's WORS Shiplap boards, keeping all sight lines accurately spaced and aligned.
Credit: Greg Bender Custom in TX
Read more about this project here.