The Idea Gallery
Join the hundreds of builders & architects who have shared their WindsorONE projects!
Click here to show off your work!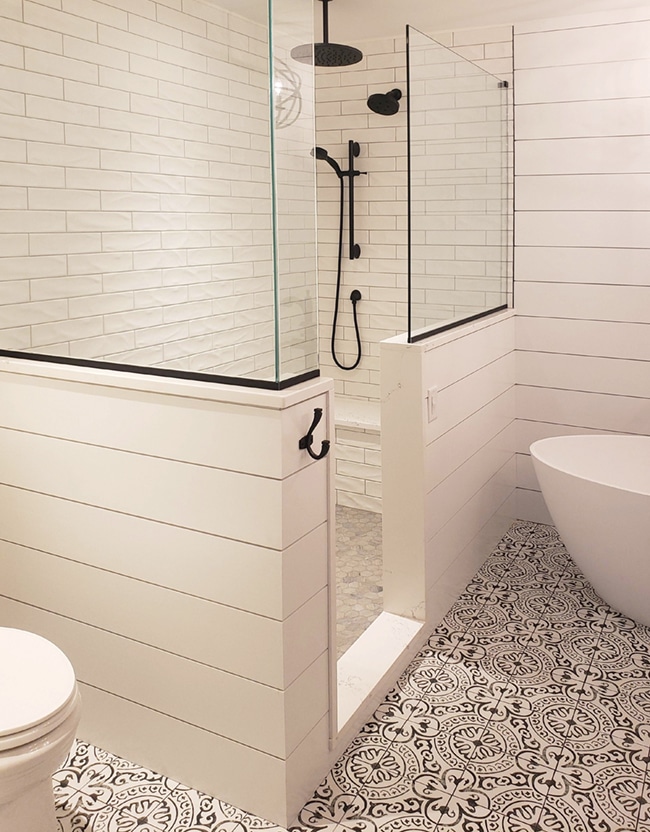 Shiplap on the Shower Surround
A wonderful mix of patterns and textures, wall tile, floor tile, marble.. all tied together with WindsorONE Shiplap. Here, the wall surrounding the shower is lined with the smooth side of Shiplap with an 1/8″ gap.
credit: JP Orlando Construction
See more photos from this project here.