The Idea Gallery
Join the hundreds of builders & architects who have shared their WindsorONE projects!
Click here to show off your work!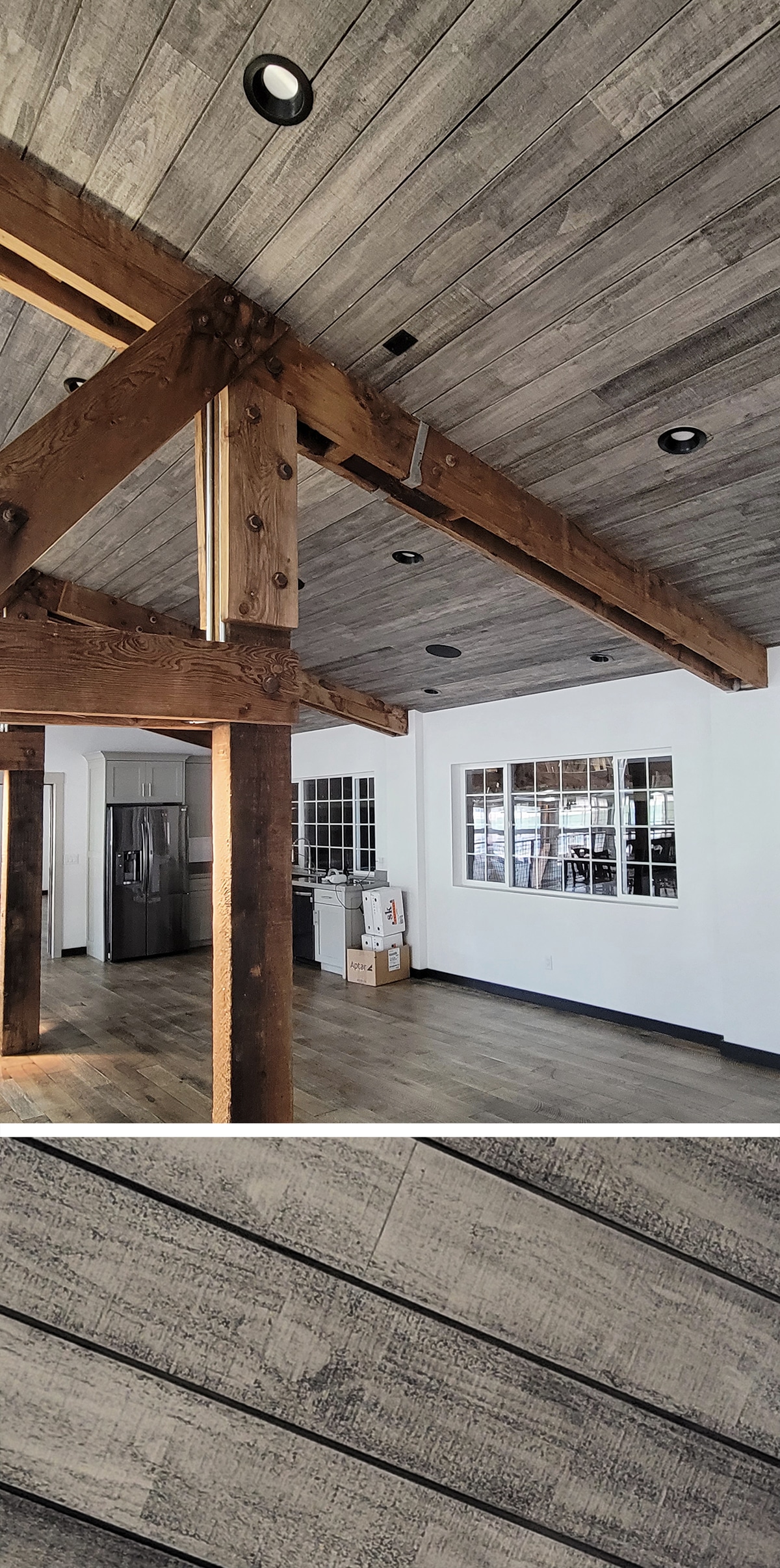 Rough-Sawn Shiplap Glazed to Match Barnwood
This ceiling features the rough-sawn side of WindsorONE Reversible Shiplap boards glazed to match existing barnwood. Precision straight 16′ boards help facilitate this large installation project.
credit: Majestic Canyon Creations
Read more about this project and see more pics here.