The Idea Gallery
Join the hundreds of builders & architects who have shared their WindsorONE projects!
Click here to show off your work!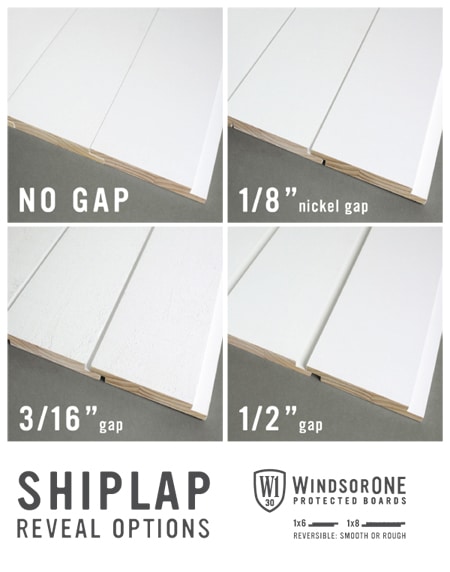 Shiplap Reveal Options
1×6 & 1×8 WindsorONE Shiplap profiles offer a variety of options. From no gap to up to a 1/2″ reveal. Also, reversible with a smooth finish on one side and a rough-sawn option on the back.