The Idea Gallery
Join the hundreds of builders & architects who have shared their WindsorONE projects!
Click here to show off your work!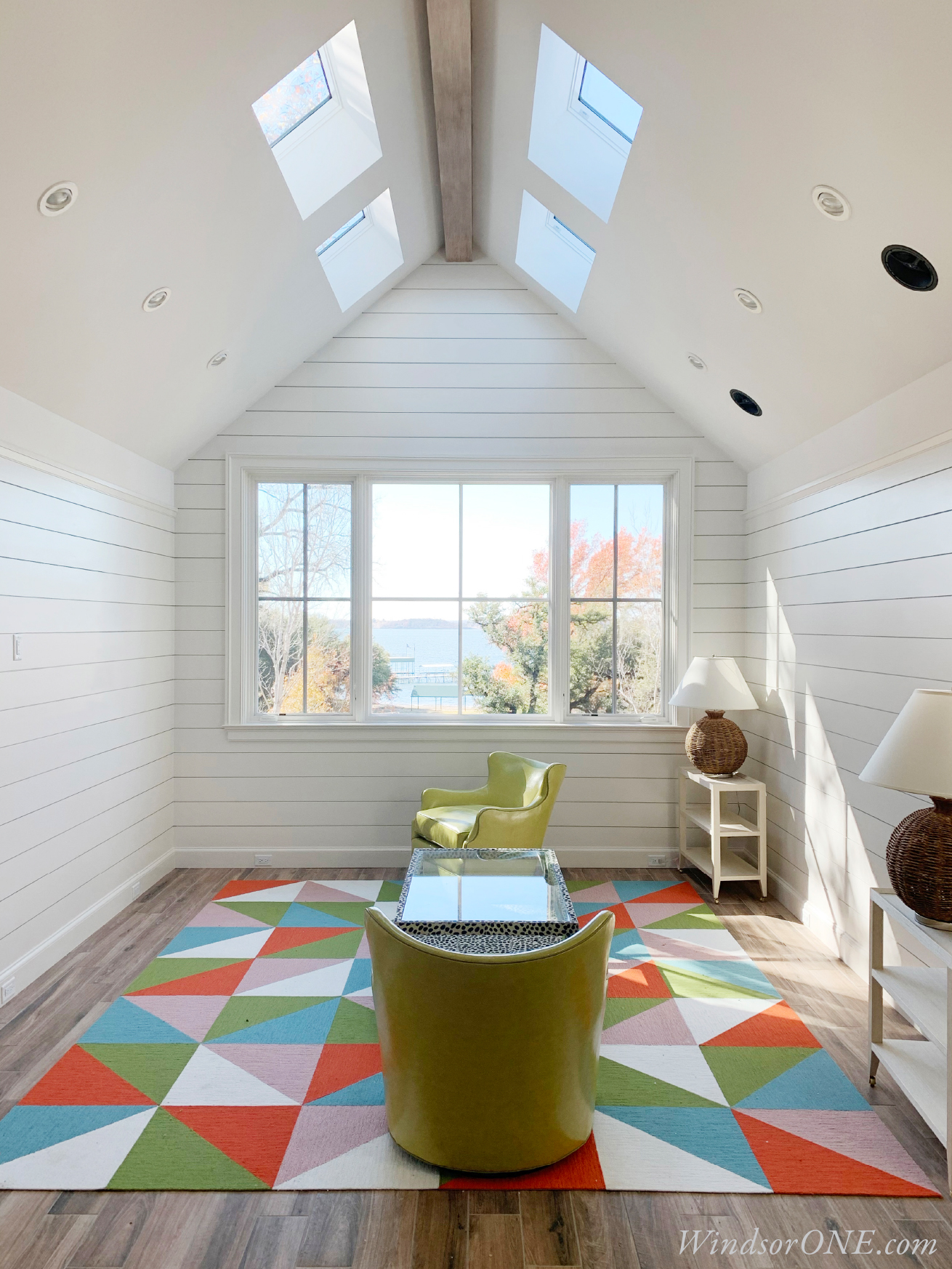 Shiplap Great Room at the Lake House
Nickel Gap Boards, (a version of our Shiplap boards with a pre-set gap), line the walls of this great room. The classic shiplap lines provide a traditional backdrop for the bold and playful furnishings in this space.
Credit: DK construction and Smith Design
Read more about this project here.